Saturday, June 5th, 2010
---
11:33 am - hai
Friday, June 4th, 2010
---
11:51 am - 多希望能让时间停留在那一天晚上
我不是一定要你回来
只是当又一个人看海
回头才发现你不在
留下我迂回的徘徊
我不是一定要你回来
只是当又把回忆翻开
除了你之外的空白
还有谁能教我勇敢
Tuesday, June 1st, 2010
---
4:01 am - this is dedicated to kala.
Her name could be Kala, or Miriam, her father's name is unimportant; she reminds me most of a character in Alfian's book Corridors, where the nameless have names and the dignity of being invisible. Her eyes have the quality of resignation: they say that she is a long suffering wife, mother and daughter; her black plastic boots however, designate her as a mere cleaner, and she is resigned to eating by herself at the table behind her boisterous chinese co workers. i find myself unable to keep my eyes from her. she accepts the offhand charity of the cook, who dishes the best part of the crab to her, and her stony acquiescence is a thundering gesture of defiance: you have your place, i have mine, we do not stand on ceremony with each other.

it is 2 am and we are in the middle of nowhere along upper thomson road. this kopitiam exists to serve the ghosts of the surrounding wilderness. to get here from anywhere you have to drive through the misty orange vapour of sleeping rain trees for twenty minutes before you arrive at this island of post colonial memories. placing myself in kala's shoes, i imagine that working here could expose you to the spell of timelessness: countless wayfarers will encounter you again after their travels and wonder how you have managed to stay the same all this time - your skin glowing with sweat under the pallid glare of fluorescents, your eyes lined with kohl, your hair tied in a braid like a girl's.

kala might catch herself dozing off later on while she is hosing the place down, her body fighting to stay awake as the world comes alive around her: the morning call of the mynahs, the telling rumble of the first morning bus service. she will dream of a million things today. in a few hours she will retire to her shelter in the ultra modern environs of a public housing estate, but it is no consolation for the wretched state she finds herself in night after night, living like a ghost, making ends meet, eating the chinese food of her co workers, who come from china. what is the singaporean dream to her?
Thursday, May 27th, 2010
---
4:13 pm
i've been lost for seven months and hurt for the longest time.

duno what to do about the worthlessness n despair.

except walk away.
Wednesday, May 26th, 2010
---
12:27 am
i stopped watching movies this year. because it reminded me too much of the last time i brought you to a show.

thanks for taking me back to the cinema.


"i don't know if it was love at first sight, but it was love"
- stanford blatch, gay groom in white
Saturday, May 22nd, 2010
---
11:01 am
u came into my life
and then i fell in love
and then there was someone else

i didn't want to lose you in my life
so i had to live with you loving another
and now poetry fails me when i'm sad like this.
Wednesday, May 5th, 2010
---
3:53 am - 6 months
another sleepless night finds me
pretending that the streetlights are substitutes for stars
is there anything left for me
now that i've spent a lifetime waiting from afar



"As contraries are known by contraries, so is the delight of presence best known by the torments of absence."
Sunday, April 11th, 2010
---
11:09 pm - 心事。
每当我难过的时候,只好回到这个地方逃避现实。当年设立了这个空间也是为了如此。一年过一年。。。这里的常客也渐渐地消失了。如果我有再狼狈的形态,我也已不在乎被谁发现。如今难过的我,只能眼巴巴地看着后果展开。有人说过,没有被伤过的人长不大。这半年来发生的一切也是我未曾经验过的事。就算我蠢吧,太过浪漫主义了。我这个做射手座的白痴怎么老是那么忠实不纯在的人物?等到真心的追求者献身的时候。。。我已经没有力气去爱了。事情说回来,我当时真的是用心去爱人家,谁知道他却当游戏看待我的一份心意。如果说不可以伤害到莫名其妙的第三者,也是因为完全舍得把我推下山崖。

我终于能够跟自己如此的坦白,也是因为受过足够的打击了。我接受你对我的排斥, 我接受他对我的冷笑。你要我开心地面对事实未必太残忍了吧?不要叫我开心。这只是个借口?

我不是在责备,也不是在告别。你还是让我默默找回我失去的心。
Saturday, March 13th, 2010
---
8:44 am - wat is love
newspaper reported on a missing autistic boy roaming singapore alone today. i mean, u hear of spastic and disabled people going missing all the time, so much so it becomes easy to ignore as a statistic. and sometimes you think, better lost in singapore than anywhere else right? whats the most that could happen, they fall in a drain?

my mother went missing a few times 3 years ago, during the height of her depression. and knowing her medical condition, those were really traumatising moments. and then i also think what if my sister went missing, she's pretty helpless anywhere even at home, if she was lost she would never find her way home. would she sit somewhere crying until we found her?

i never thought love was always about a reciprocal thing between two people. the most visceral love usually comes from exhaustingly one sided family situations. my sister has never said anything to me in my entire life, but if she disappeared today and never came back... i mean, i have never 'loved' her beyond the perfunctory hug and the cheesy observational quip, the baby talk and the exasperation when i clean up after her at 3am in the morning, but this is the only routine i share with her, and i've grown up with it. if i lost her one day, i would have one less 'burden' in my life, but its really a 'burden' a brother would want to see through to his last breath right?

sometimes we are born into roles that we cannot resent. in heaven, everyone can talk again.
Wednesday, March 10th, 2010
---
2:56 pm
last night, at about 4.45am, instead of laying there and holding the memory of you in my bolster, i got up and went to the window to smell the gathering rain.

i felt the rain arrive, and it washed away all the voices in my head.

there you go. four months to the day i fell for you. three shows. two times. one very silly boy. no more feelings.
Thursday, March 4th, 2010
---
11:41 pm
spanish boy with the smile of the desert
the promise of sand is something i'll hazard
i smell the rain in the scent of your hair
i see a world that i hope i can share

tell me the names of the rivers you've crossed
i'll give you my name if you'll give what is yours
i'll bring you the rain in the wake of my tears
i'll give you my hopes and my dreams and my fears

lets follow the birds to a world that's beyond
we'll follow the path that few others have gone
the way will be tough but inside my arms
i'll show you i care i will shield you from harm
Saturday, January 30th, 2010
---
2:25 am - bad romance
i stop blaming myself for bad timing.

"To forgive is to set a prisoner free and discover that the prisoner was you." -Lewis B. Smedes


***



Love seldom finds a happy ending; but it always starts from a happy beginning.

Its 6am, and the cold breath of morning shocks me awake; i am sweating in the breeze. My dream hovers halfway between forgetfulness and the splendour of full vivid detail. There is another hand on my neck; but it turns out to be mine. for awhile, i lay there basking in the memory of a memory. have you ever had one of those dreams where you find a lover, and it turns out to be a real person?

i find him in the last place my conscience can touch.

needless to say, i dreamt about you last night.

i have never asked to love for a lifetime, or to find the love of a lifetime.

when love comes, lovers are often looking the other way.

maybe one day, i will find someone to hold hands with again.

its mourning. the sky is blue, but my heart is an empty, gaping hole of regret.



***


"Yours is a life of romance - and romance lives by repetition. Each time that one loves is the only time that one has ever loved. We can have in life but one great experience at best, and the secret of life is to reproduce that experience as often as posible."

Gyles Brandeth, "Oscar Wilde and a Death of No Importance"




***


i forgot i could cry like i was back in primary school.
with such abandon in front of strangers.
when i was done, chia meng took me by the hand
and led me like a boat
our shadows drifting over the orange streetlight towards the taxi stand.

i asked you to cut me loose
but you walked all the way back from clarke quay
to find me in your searchlights,
blinking, washed up against the fence
and

you sent me on my way again.



***


还没跟你牵著手
走过荒芜的沙丘
可能从此以後学会珍惜
天长和地久

有时候有时候
我会相信一切有尽头
相聚离开都有时候
没有什么会永垂不朽

可是我有时候
宁愿选择留恋不放手
等到风景都看透
也许你会陪我看细水长流


***


i just don't want to flip the page,
and find nothing.


***



psyche's purgatory involved
tasks with impossible parameters.
i wonder if she was performing them
for the sheer caprice of
punishment,
or if she knew that he could be moved.

two things are certain,

she had broken cupid's trust.
i have not.

there was no third person.
but now there is.


***



i have fallen for you, and i have fallen so hard.

when the tears come they are fast and furious.

there is no refuge on the streets.


***



i, who should be the least of anything that matters.

rereading every exchange, every article every note we have shared, i realise they must have only conspired to hurt you.

its really not easy for someone in your positon to manoeuvre without getting hurt, since others will be hurt.

please tread carefully, while i pick up the pieces.



***

my secret place
is a carpark lot in the sky
where there are no cars at all
but a satellite dish
a building on top
and clouds hurtling by as if we were flying across the city.

half past ten
there are no more lights in the city
no more lights in the building
not even blinkers on the satellite dish
the only light in our eyes
are coming from the moon.



***

you cannot break someone who is already broken.



***

in between two emotional hefts
two extremes of feeling grateful and regretful
i run from one end into the beginning of another

in between one turn of the clock
there you are and there he is
there you are again and there he is again

there are three souls waking and dreaming
and waking again
and none of us are asleep.




***

i will just be the wall that your ocean of anger batters against.

until i am just a sea of stones caressed by your ripples.




***

the urge for self expression often stems from some inconsolable grief in the seismic regions of the heart. for this nocturnal writer, misery strikes at approximately the same time every evening, compelling him to clutch for paper, one hand on his thudding breast and the other moving like a seismic marker over his notepad. in the aftermath of these nightly disturbances, his eyes will rove disbeliefingly over the words that have fallen out of the paper, burned the table and scorched the floor tiles. what remaining words on paper are overrun by the eloquence of the night before. it is impossible for the smudges to impress anybody.



***

there are several therapies to choose from when one is healing from a broken heart. writing is not one of them.




***

psyche lit her torch after 4 months of waiting
in the darkness
despite her misgivings that the story would play out like the myth
where in the end,
her sisters' counsel proved her undoing.

wasn't it enough for her
to love by darkness
living in the reality of night when
the day was just an unworthier dream
nevermind if one was less real than the other
and that what was real were only
the visitations that came several weeks in between;
because when cupid came
they fucking came together.

on such occasions where they debated
the issue of her growing listlessness and increasing despondence
she could barely
identify the name to her malady:

foie gras

what kind of name was foie gras?!

it had something to do with a goose

on this particular night
when she decided to break out of her spell
psyche was determined to bring truth to light:
oh, she did not doubt
that he was comely in disposition
possessed of strong arms,
a lion's breast,
the jaw of a mountain and
the eyes of a hawk.
she only doubted if
the fire in his eyes were flickers
and the reflection of bad ambient lighting.

it was all he could do
to smooth away the folds in that poem
she wrote for him 4 months ago
the god cupid
was a somnolent bleary eyed thing
anxious to get to bed by ten.
Tuesday, November 10th, 2009
---
12:08 am
8 Nov 2009.

where are you from; the sea between us is
a flood of questions that i cannot vocalise.
your eyes called me into
the harbour of your arms.

i have only seen you in the semi darkness.
you are the phantom i have learned to trust
the echo that would disappear if psyche
lit her candle and had her fill

must i await the day
like a widow by the sea
moving on is my way of accepting
that you shall never materialise
in any consistency.
Tuesday, December 2nd, 2008
---
3:09 am - about you and i
i
am from places unknown
derelict of my making and the ruin
of my wandering

you
buoyed me on promises
made on the shores of my origin
and cast me away like a bottle with
no destination in mind

adrift, i am the foolhardy mariner of a trackless ocean
a lost plane flying on empty like
the ghost of a midnight seagull

there is no destiny
for souls lost as I am
except a watery grave where I can
at least remember

your watery embrace
your liquid textures behind my ear as
I sailed the waters with you.


***


every word you

learned

to say

was

a

left over

from everything

you have to say him



***



i have never seen eyes like yours
so I must endeavour
to remember them because I will never see them again
maybe it was the darkness that
surrounded them
motes shining in the dark intensity
burning like fire
every ray a composition of nocturnal lights:
height blinkers / the lights from the jetty / the flash of cars from the highway / and
the moon I saw in a world unfolding inside your eyes

or maybe it was darkness that
distorted your vision.

will you say those words again
because I cannot remember anything you said to me



***



you sat, back facing the backdrop unfolding on stage
the first time I saw you
was over the refrains of the chorus
Largo al Factotum (Make way for the factotum of the city).
what were you reading as you played your instrument
was it also latin
because I didn't understand my script
when i designed the set
i made everything up
what did you see when you looked back onstage
only the soles of the performers' period dressed feet?
or a fantasy I had a part in.
the same one we were in where I played Almaviva's part and asked
Dunque io son…tu non m'inganni?
Then I'm the one, you're not fooling me?



***



i listened to you rave
i watched you cry
i told you to be brave
and now you say goodbye
Saturday, October 27th, 2007
---
12:40 am - wa. nice review.
a local reviewer was fairly dismissive of what we (SLO) did for the Barber of Seville 3 months ago, and its kinda disappointing to think of that as the end of story, especially for the scant many who showed up over the 3 nights; but opera magazine, the world's leading opinion on opera productions, has just given us some international approval.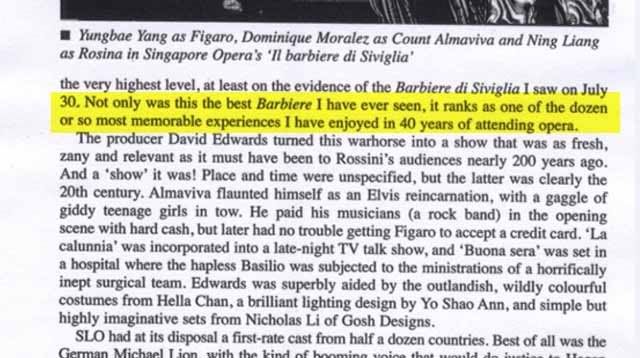 ok, now my name is on opera magazine, i've been reviewed by robert markow.
Wednesday, October 10th, 2007
---
10:27 pm - 我不難過
Monday, October 8th, 2007
---
2:14 am - thanks daryl pan
Saturday, October 6th, 2007
---
10:41 pm - Kumar the Queen
Yesterday Kumar opened at the Esplanade; as did an exhibition for 111 schemes converting the Supreme Court and City Hall into museums - opposite the Padang in the City Hall. Come see!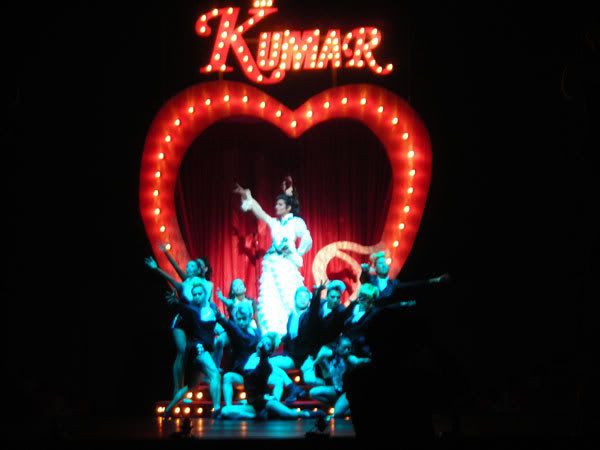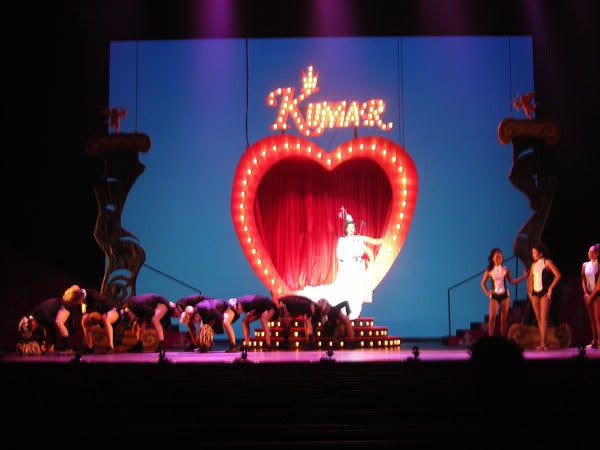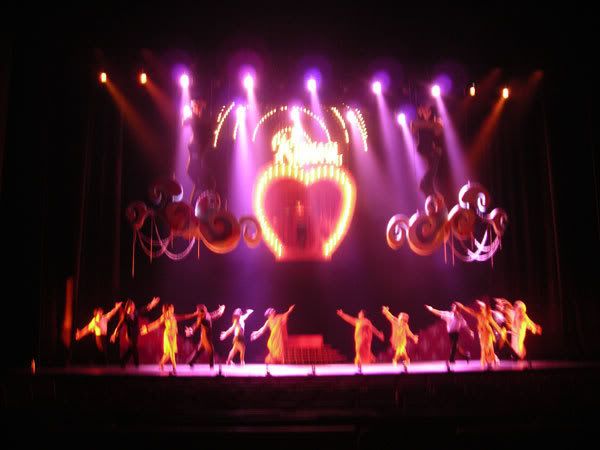 I know, this is my Moulin Rouge moment.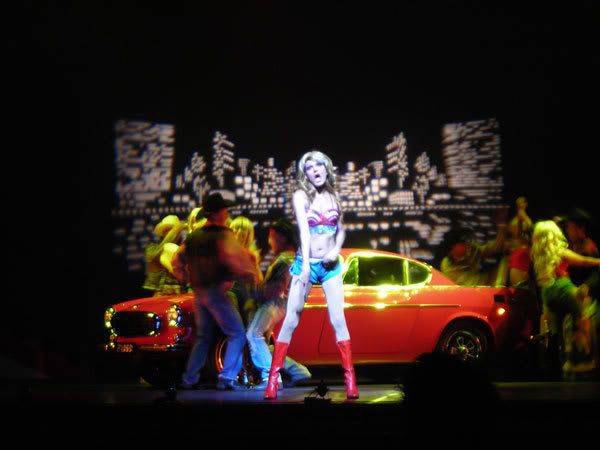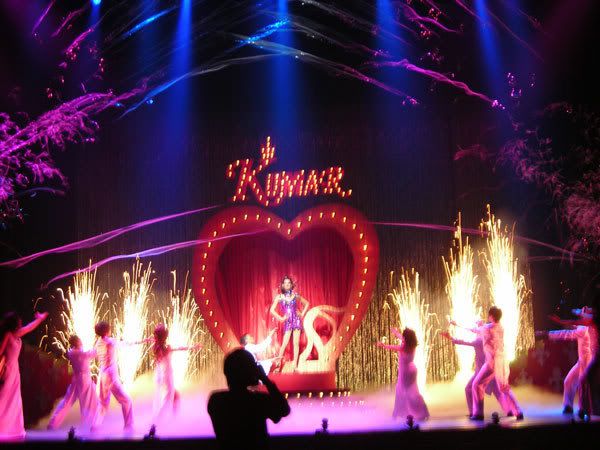 I am what i am.

Thank god for Dream Academy.

current music: Shirley Bassey
Tuesday, September 4th, 2007
---
2:42 am - I'm so happy that you were mine
Maybe I didn't treat you
Quite as good as I should have
And maybe I didn't love you
Quite as often as I could have

Little things I should have said then
I just never took the time
You were always on my mind
You were always on my mind

Maybe I didn't hold you
All those lonely.. lonely times
And I guess I never told you

I'm so happy that you were mine

So if I made you feel second best
Then I'm sorry I was blind
You were always on my mind
You were always on my mind


http://www.youtube.com/watch?v=69AN-SjnXng

EKEN says:
i wanted to tell you sorry

there will never be another like this.
Friday, August 31st, 2007
---
3:25 am
this month has passed by rather quickly. i'm neck deep in this design scheme for three tiered extended families on existing hdb templates. and even though we're articulating this for the future we find our scheme better professing the ideas and aesthetics of the 60s. i find myself asking this of singapore (and my tutors), 'have we not moved on?' and more pertinently, 'are we regressing because we never realised the ideals of 40 years ago?'.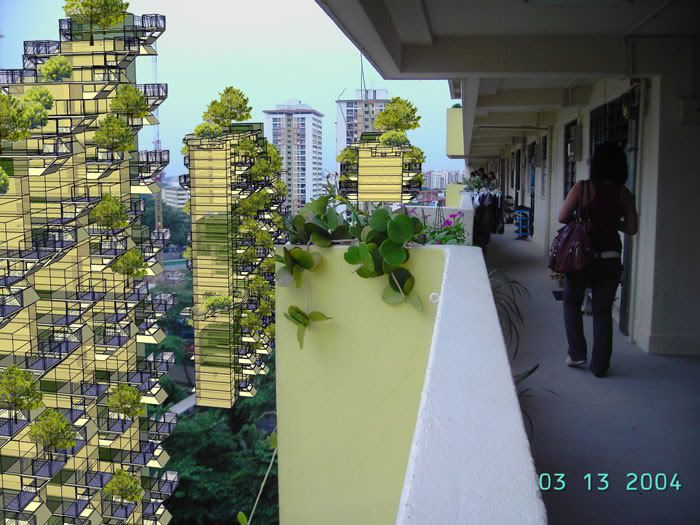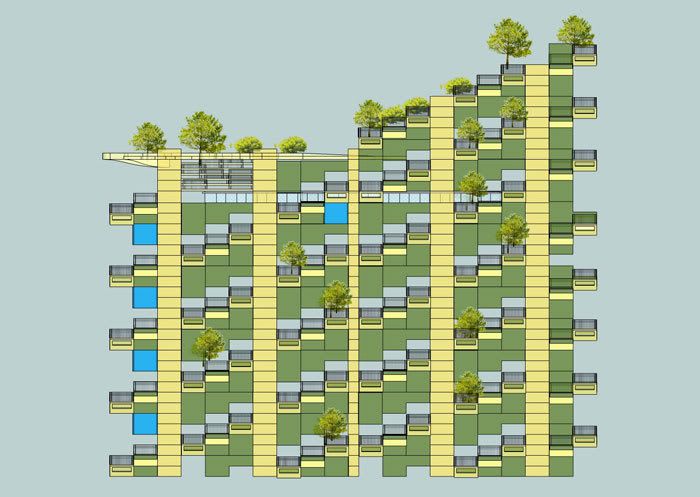 this exercise has left me believing that the golden mile never had the dignity of a meaningful existence (it goes to the enbloc chopping board soon).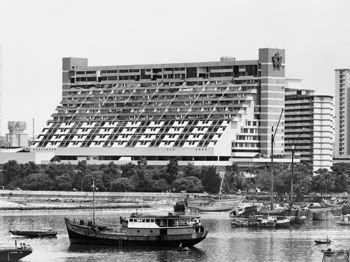 "Sited on 1.3 hectares and built to a height of 89 metres (292 feet)[5], the Golden Mile Complex is an exemplary type of "megastructure" described by architectural historian, Reyner Banham. It is one of the few that have been actually realised in the world. Pritzker Architecture Prize laureate Fumihiko Maki had called the Golden Mile Complex a "collective form". It successfully propagates high-density usage and diversity under a broad range of ideas advanced by the Japanese Metabolist Movement of the 1960s. The complex was designed as a "vertical city", which stands in contrast to homogenised cities where functional zoning restrains all signs of the latter's vitality."

In Singapore, where functional zoning has been key and 'vitality' remains a soundbite in government speeches, our "vertical city" has been called a "vertical slum", "terrible eyesore" and "national disgrace" by NMP Ivan Png: "Each individual owner acts selfishly, adding extensions, zinc sheets, patched floors, glass, all without any regard for other owners and without any regard for the national welfare."

so ironically, this particular megaformula of the "collective form" has given rise to more individuality than singapore can bear.

we don't know what we want.

i don't know what i want. i'm sorry aaron.

***

fantasies that have thrived ten years remain deeply haunting this time of the night. i was already writing his name down in my journal on an overnight train to KL 11 years ago.

current music: Night falls over our empire.
---