~sunshinysarcasm~
lately
before
others here
self
the things that haunt my dreams
i'm only here because you asked me
because Friendster is so ancient!
we're getting married!

---
it's REJ, not Reg!
---
funnies:
Something Positive
Ctrl + Alt + Del
Questionable Content
Order of the Stick
PVP
Sinfest
Least I Could Do
UserFriendly
---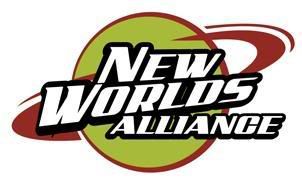 ---
Friday, June 5th, 2009
---
9:59 am - the weather, it deceives!
i awoke to sunny skies and warm temperatures this morning, and i was surrounded by cats. Spot was sound asleep on my right, sprawled belly up under the window. Botchok was crouched on her stomach, facing the door, probably waiting for me to wake up so i could feed her.

when i got up, the house was bright, and i could hear the wind rattling against the windows. i opened all the windows, and what strong and cool winds pervaded our rooms! it was glorious. a cup of hot Nesvita in hand, i stood in the living room and basked. it was beautiful to look outside and see not wet streets and gray skies, but bright sunlight shining on the heads of other humans. it was such joy to stand there and feel not a shiver, but a sweat. it was the happiest of sounds to hear not the patter of water against windows and doors and cars, but the wind rustling leaves and branches.

to make things even happier, i was able to move my laundry to the living room, and more than half the clothes were dry already! the towels hanging downstairs were also dry! oh, what a miracle.

happily i made breakfast, turned on my laptop, texted my good morning and good weather news to Oneal. i even considered working in the living room to enjoy the sun and the wind!

...and then it rained. hrmph!

now it's sunny again, but the winds are turning cold, and it drizzles and gets dark again, then sunny again. my joy has turned to suspicion. woe, woe!

current mood:
uncomfortable
current music: Simply Red - It's Only Love
12:00 am - Loving 'Love Actually'
well, i didn't get to work. instead, i heated up the remaining soup, and had that for dinner while watching Love Actually on DVD with Jovan and Paul in the living room. i took it easy most of the day, and i thought i deserved a nice movie to cap it off. i'll work tomorrow. i promise!

awesome things about this movie:

the cast is amazing! Emma Thompson, Laura Linney, Bill Nighy, Kiera Knightley, Chiwetel Ejiofor, so many cool people!


a lot of the cast members i've seen in other beloved British productions: Doctor Who, Blackadder, Sense and Sensibility, etc.


OMG awkward British men are so hot! Colin Firth and Hugh Grant are love.


neither British nor awkward, but also hot: Liam Neeson. yay Qui-Gon Jinn!


Thomas Sangster is gonna grow up to be so adorable. as it is he's already a great actor. he was also in Doctor Who!


the musical number in the wedding scene is just lovely.
current mood:
sleepy
current music: midnight silence
Thursday, June 4th, 2009
---
8:26 pm - sunshiny blog for rainy weather
my new colors make me so happy. so happy that they merit yet another blog post.

HAPPY!

i'm feeling so much better that i just might be able to work tonight!

current mood:
giddy
current music: Simply Red - Lady Godiva's Room
8:07 pm - new colors... again!
it's been so long since i last tweaked my blog colors that i'd forgotten how much fun it is! the fun of using Blurty is the CSS. Multiply makes things too easy. here, i actually have to remember my HTML!

granted, i removed a lot of shit, but i also replaced some dead links and changed my colors. i just might update this blog more often. :D

current mood:
excited
current music: Simply Red - Ev'ry Time We Say Goodbye
7:08 pm - under the damned weather
i hate hate hate this weather.

i've been tired. the weather is not cooperating. i woke up with a tummy ache, and i was hungry, and there wasn't a lot of food options in the house apart from tuyo, and i hate tuyo. only after i fried tuyo and made fried rice for everyone else was i able to make a tuna omelette for myself, and finally eat. good thing i was able to have Nesvita while making breakfast.

i hate hate hate this weather. i'm solar-powered, and when the weather is like this, i really get distressed and upset and sickly. i hate it!

Dante and i planned to go to Amici in Makati today, a long-postponed and much-awaited trip. alas, considering the torrents and the fact that Amici is in a flood-prone area, we had to scrap that plan. i was very unhappy.

so we had to compromise. we went to the Amici on T. Morato. it was pretty good, and it felt so nice to be out of the house. we had the mozzarella sticks, and we tried different paninis. then we took a cab back to Cubao, and went to Coffee Bean for dessert.

i suppose today was really more of a case of cabin fever, what with the stress of buying my brother's laptop last Sunday; the computer repair, data transfers and app installation on Monday; and all the transcription work i've been doing since last week. i get like this when i've been stuck at home for days in a row: i get cabin fever, and i get grumpy and desperate to get out. the weather did not help at all.

after coffee and dessert, Dante and i looked around in National Bookstore for a while--school supplies, whee! no, i didn't buy anything, but i canvassed cylindrical boxes for the wedding. then we went back inside Gateway to buy a few things in the grocery. before heading home, i went to that tiny store across from CD-R King, and bought a drawer freshener. my drawers smell of talc powder again, yay.

so now i feel much better. i developed a slight headache while we were out, and i still feel a little lethargic, but i'm no longer grumpy and distressed. yay for days out with best friends!

current mood:
exhausted
current music: Simply Red - Holding Back the Years
---