Saturday, August 30th, 2008
---
6:50 pm
Okay guys, it is finally finally confirmed. I am leaving on the TWELFTH OF SEPTEMBER. My flight is at 2330h, and I plan to go inside the transit lounge around 2200h - 2230h. The flight number is SQ322 (I'm flying on the new Airbus!). The flight will be at Terminal. I'm really sorry about all the inconvenience it may cause some of you (rushing down after camp/school, clashing dates with other events) but obviously it's okay if you can't make it. I probably won't have Internets for the first one or two weeks, but I'll try to hide in a corner of Maccers and blatantly steal their wireless whenever I can.

If you have anything to pass to Ritika, try to give it to me before that day so I can pack it in my luggage? I'm trying to downsize my carry-on as much as possible - just one tote with my tons of documents and my laptop bag.

This means that I have one week, 6 days. Oh holy fuck.

current mood:
excited
current music: LoveStoned/I Think She Knows (Interlude) ~ Justin Timberlake
Thursday, August 21st, 2008
---
10:44 pm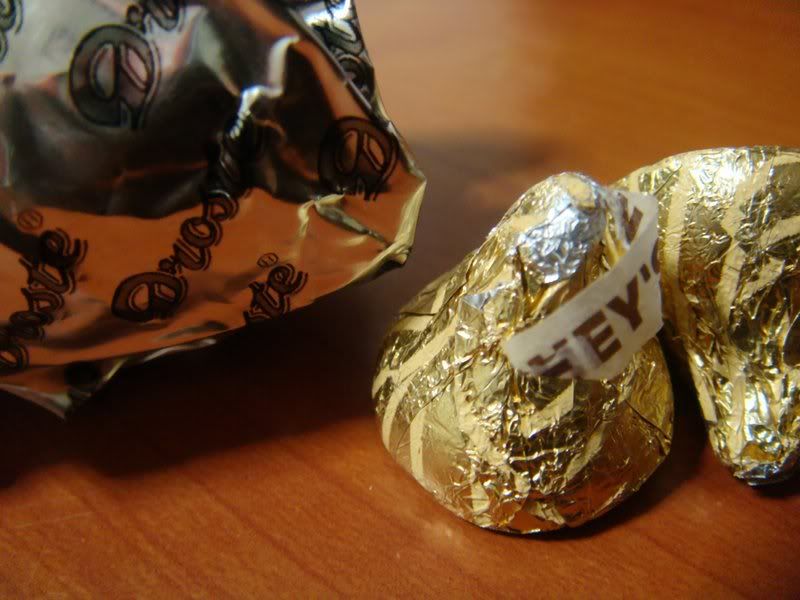 Urgh, I ate so much chocolate I feel like puking. Over the past week, I've singlehandedly demolished all chocolate supplies at home cause Aunt Flo was visiting. And then today, in a bid to prevent myself from strangling my dad and eviscerating him, I demolished more chocolate. (This was made possible by my mom going crazy at duty-free and buying tons of chocolate home. Please come over help me hide them in your tummy?)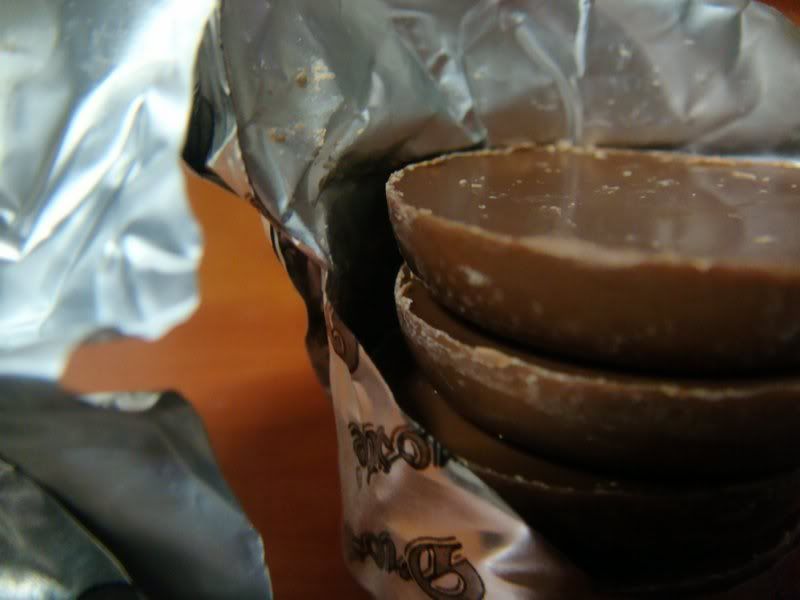 I'm going insane with boredom counting down the hours, minutes, days till I leave this hell-hole once and for all! Can you imagine - all the times I told myself to hold on and persevere and work so I can leave this place... all them wishes finally coming true! Yes, I'm finally feeling excited. Who cares if my dorm is tiny and may have no social life? Who cares if my study hours are more than twice as much as everyone else's? Who cares if I'll be working 10 hours a week for minimum wage? Goodbye, goodbye!

Uh, on other news, I cannot wait for this Sunday cause once this Sunday comes along, the time will just zoom by so fast, and soon it'll be my last week here and I can allow myself to pack and I'll be meeting ALL OF YOU one last time before I have to go. WHO'S UP FOR SHRINKING THEMSELVES SO I CAN PACK YOU INTO MY LUGGAGE?

current mood:
sick
current music: Gilmore Girls!
Wednesday, August 6th, 2008
---
10:43 pm
...I'm in denial.

Three-quarters of my hair has been chopped off, leaving me with a shaggy mess of nothing. I can't tie it up without half of it coming loose (thanks to horribly short layers), I can't shove it under a hairband (thanks to too much thinning), I can't pull it up into a bun cause suddenly I look like I have no hair (again, too much thinning). The worse thing is that the person who cut my hair is the USUAL PERSON WHO CUT MY HAIR.

I look like Janet Jackson of the 80s. On crack. Like I've been electrocuted. Like I'm Medusa. ON CRACK!!!! Oh god, I would rather look like DIANA ROSS on crack than MEDUSA on crack.

Please, please hair, grow out as soon as you can. I promise not to torture you so.

(Sometimes I wish I had straight hair just so I don't need to shuffle around looking for a decent hairstylist who knows to a) listen to me and b) stop thinning my hair so much. Fuck it. I know it's stupid, but my hair is so much an extension of me that having none of it left makes me feel even more awful than I usually do. Therefore - denial. I'm going to go to sleep and when I wake up my hair will be all back.)

(Add to that the fact that my sister's half horrible music taste has invaded my WMP, and I have no awesomesauce music to comfort me.)

current mood: IN DENIAL
current music: Believe Me (ft. Bobo & Styles of Beyond) - Fort Minor
Sunday, July 27th, 2008
---
10:34 pm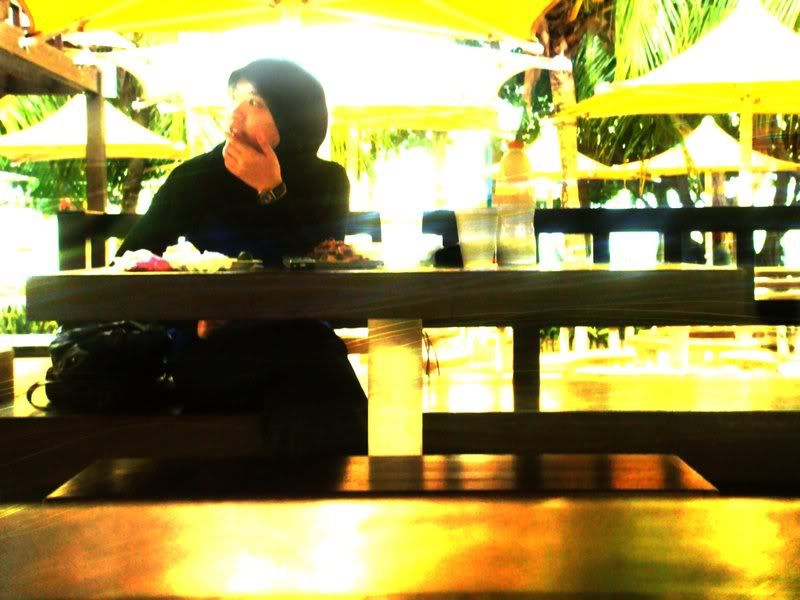 7 weeks and 56 minutes.

I'm going to start missing all of you already. School is only a week away, but everyone is already thrown deep into university matters - orientation, registration, introduction. And what do I get? De-preh-shun.

I've mentioned that my WMP is scarily accurate at mindreading, no? Now it's playing Suddenly Everything Has Changed. And Ftms and I were pondering this last Friday (in between cycling! shouting at passing airplanes! racing against the rain! lepaking with satay and teh tarik and hot milo!) - how everything will have changed when I come back in December.

For the good, kays?

7 weeks and 43 minutes.

current mood:
contemplative
current music: Suddenly Everything Has Changed ~ The Postal Service.
Monday, July 21st, 2008
---
5:26 pm
Thank you so much, Ftms, but putting up with me this morning. I know I freaked you out a little and ranted a little but oh. my. gawd the hotness.

I swear, Heath Ledger, despite being twisted and psychologically unstable, and nearly unrecognizable was still as fucking hot as ever. I mean, the slope of his shoulder? Those amazing cheekbones? His long gait? THIS SCENE? (Warning: Minor spoilers. Don't click if you're Zsa either.)

So much hotter than anyone. Christian Bale and him should try a little roll in the sack and see whose cheekbones cut whose. I am so watching the movie again.

(For a less biased review, Ftm and I agreed it was bloody brilliant! It had all the prerequisites of a normal blockbuster - humour, romance and action, but it was so much more because it was psychologically insane and philosophically provoking. And who would have ever thought that Two-Face would appear in it? If you haven't watched it already, GO WATCH IT NOW. I'm thinking of watching again soon, mon.)

current mood:
sad
Friday, July 18th, 2008
---
12:08 pm
As part of my Visa application, I have to tell the fucking authorities the countries that I've been to in the last 10 years. Oh, doesn't sound too bad, huh. I have to tell them the dates that I went to these places. And the Malaysian immigration didn't use to chop in a chronological order, you know. So three revisions and checks and what-nots later, I realised one thing.

Malaysia indeed boleh.

United Kingdom for Medical School Interviews on 21 Jan 08 for approximately 3 weeks
Italy for Choral Competition (with School) on 7 - 14 Apr 06
USA for Choral Competition (with School) on 19 Mar 05 for approximately 1 week
Nepal for Holiday on 11 - 16 Dec 02
India for Holiday on 24 Feb - 5 Mar 08, 15 - 31 Dec 05, 16 Dec 03 - 4 Jan 04, 16 - 24 Dec 02, 2 - 11 Dec 00
Indonesia for Holiday on 2 Jul 2006, 14 - 15 Aug 04, 24 - 26 Dec 99
Malaysia for Holiday on 17 - 20 Jun 08, 31 May - 1 Jun 08, 15 Dec 07, 10 Dec 07, 29 Nov 07, 20 Nov 07, 28 - 29 Jul 07, 8 - 12 Jun 07, 2 - 6 Dec 06, 10 Sep 06, 09 Jul 06, 14 Jun 06, 3 Jun 06, (I might as well go live in Malaysia, no?) 28 May 06, 26 - 27 May 06, 18 - 19 Mar 06, 10 Aug 05, 30 May 05, 18 Dec 04, 3 Dec 04, 3 Nov 04, 5 Jul 04, 25 - 28 Jun 04, 23 Jun 04, 14 - 15 Mar 04, 6 - 8 Sep 03, 23 Aug 03, 2 Aug 03, 24 - 25 Jun 03, 29 Oct 02, 17 Jun 02, 12 Mar 02, 11 Oct 01, 13 Aug 01, 9 Aug 01 (Obviously I have no national pride), 11 - 13 Jun 01, 19 Oct 00, 20 Jun 00, 9 - 13 Jun 00, 21 - 22 Apr 00, 10 - 13 Sep 99, 13 Jun 99, 14 - 16 Mar 99, 13 - 17 Dec 98

Last day of work! Last hour, even! Hoorah!
...Maybe.

current mood:
busy
current music: The Staff Room. With a capital ESS.
Wednesday, July 16th, 2008
---
10:35 pm
I'VE GOT TO WAIT UNTIL JANUARY?! JAIR-NEW-FUCKING-REE? FOR THE NEW SEASON? I THOUGHT IT WAS SEPTEMBER! SEPTEMBER!

God, keel me now. January. Fucking January. *headdesk*

current mood:
shocked
Saturday, July 12th, 2008
---
8:54 pm
This is brought to you by Platinum Sponsor FFF (When we're done with our shit, we pass it on.) and proud Gold Sponsor
shortfatkaur (Remember, when in doubt, BHANGRAAAAAAAAAAAAAA!).

I just had my first five minute lesson on how to skate-scoot from my dad! Laughed like an idiot as I watched him glide down the hill outside my house. Five minutes, and already my balance is improving! If only I wasn't so afraid to fall man - this is why we should teach such skills to children who don't know better instead of old, embittered soon-to-be-adults. But who said sorta-old dogs can't learn new tricks? I'm going to learn how to skate-scoot eventually, and then, it'll be cycling next! (Don't laugh, I forgot. You apparently can.)

I just remembered that learning how to cycle was on my after A-Level to-do list... now I have about 8 weeks left until this period is over and there are still a ton of things that I've wanted to do. My crazy gazillion piece jigsaw, for one. And poledancing/kickboxing for another. Maybe there's still time to do the latter. Hmmmn.

Maybe next time I go out with my dad for Skate-Scooting 101 (he didn't even have to learn and he's a pro!), I'll take photos of him to share.

current mood:
rejuvenated
current music: The L Word
Wednesday, July 9th, 2008
---
1:30 pm
Gosh, I'm only halfway through my three-week stint here but now I just desperately want to take a day off. Like I've said, my mentally retarded students were much better to teach - at least they tried hard to excel despite the difficulties that they faced in doing the work. These students would throw a party if I walk out of class - no skulking guiltily after the teacher to apologize for them!

Okay, fine, I just had a really bad lesson, I guess. With a really bad class. I don't want to do the giving up thing, but it's so mentally frustrating for me, especially after I spend time preparing worksheets and PowerPoints and face the threat of losing my voice trying to make myself heard to the 2% who bother about my teaching (that works out to be, oh, one student per class). And worse than that, the students are extremely rude and, well, children will be children. Everything is fair game for them to mock. Thank god I'm not a lalang sort of person who'll run out of class crying, man, or I would have quit long ago. I just roll my eyes at them.

I just have to get through tomorrow, and then Friday will be majorly slack, and next week will be much easier, what with IT lessons and tests and it being my last week and all. Now I'm going to go home and watch more L Word, settle the huge amount of paperwork I suddenly have because of London, and start looking for another job. To be a receptionist again! :) Or work in a book store!

And yesterday was disgustingly, fun, guys. Let's go back and say hi to supernice Janice again. And we can pretend we can play pool and make green candy floss. Never laughed so hard in ages! Wish you weren't leaving, Zsa. :(

current mood:
blah
Sunday, July 6th, 2008
---
11:24 am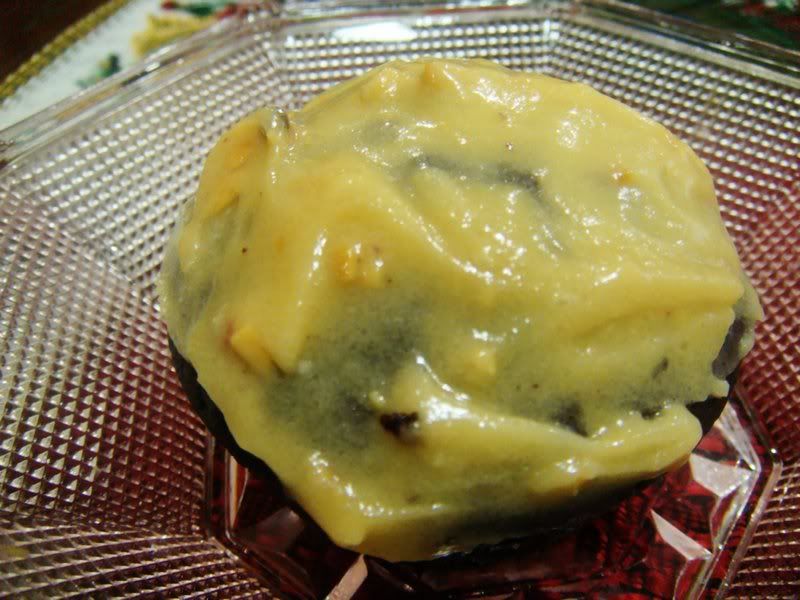 All photos from the week that Ritika came to town are finally up! Sorry for the delay guys (and especially sorry, Naga), I was terribly busy this week. I started a new job! I'm relief teaching at Beatty Secondary School for three weeks. How is it? Let's just say that teaching is an extremely difficult job and leave it at that until I finish my contract, yeah? What made this week busier was also the fact that my sister was leaving on the Friday, so there were several last-minute outings with her. And as a result I didn't get to meet anyone from the gang. Next week, on the other hand, I get to meet everyone finally! Cannot simply wait.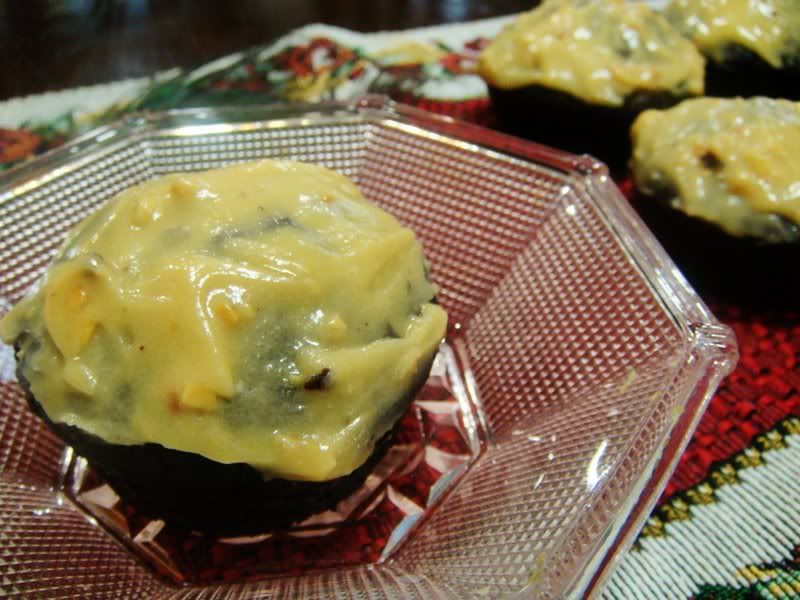 Anyway, last week, my mom asked me to whip up something eggless to bake - and when someone says eggless, the first thing I think of is vegan cupcakes which I can just deveganize if I need to. (On a side note, my mom veganised her bread pudding this week, and it was loads better than the original non-vegan one. It was for my sister's friend who is a vegan.) So I made Chocolate Cupcakes with Chunky Peanut Butter Frosting. One thing chunky peanut butter is not good for is frosting. But I don't have any creamy at home, so it had to do! Don't ask me for the recipe, man, I have no idea what I put in this and I can't remember where I got it from. I got a little less macro-happy with this set. Yay for food photography.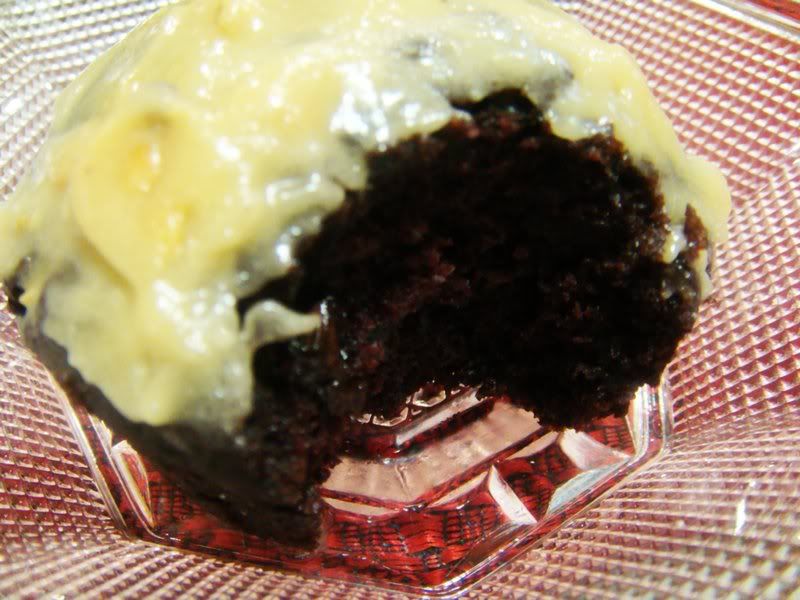 current mood:
bored
current music: The L Word
Thursday, July 3rd, 2008
---
10:17 pm
My sister once said that she understands her mother as a woman, and not just a parent now. I can't say the same for myself - I will always think of my parents as my parents first and foremost, and I suppose that is inevitable for me since the relationship that I've had with them has not been as informal.

But today I had a long, long talk with my mother. It started off with me asking her about money (because I was confused about saving money, and she's a financial planner so she knows about these things), and then it progressed to much deeper issues. And while I can't say that I understand her actions and her thinking completely, I can definitely empathise with her and all that she has gone through in her life. It has not been an easy one, definitely, and I was right on many counts about her relationship with my dad.

I still think she is judgmental and often cruelly unemotional. And I will continue to be my brash, bitchy self. But it was extremely illuminating to listen to her talk about her feelings and her experiences, and they've given me so much to think about and learn from. When I say that I hope to never grow up to be like my mother, it means that I want to a woman who is so much better, and whose life is not so bitter and gray.

And I hope the thing that she said about friends never, ever comes true. Let's all stay in love with each other - friends first, boyfriends later, and husbands last of all, kay? Unless you have kids, in which case, go, run and be one with your children first, of course. :)

current mood: bittersweet
Tuesday, June 24th, 2008
---
12:10 am
Today was awesome. Except for the bit where Ftm scared me and I truly realised how bad her cramps were. Hope you're okay, darling, and you better go to the doctor! And Bella, this is for you.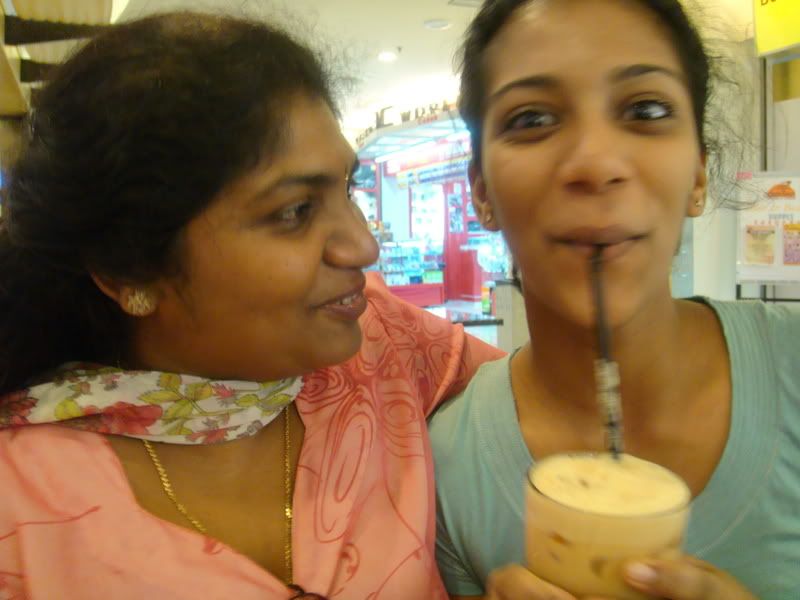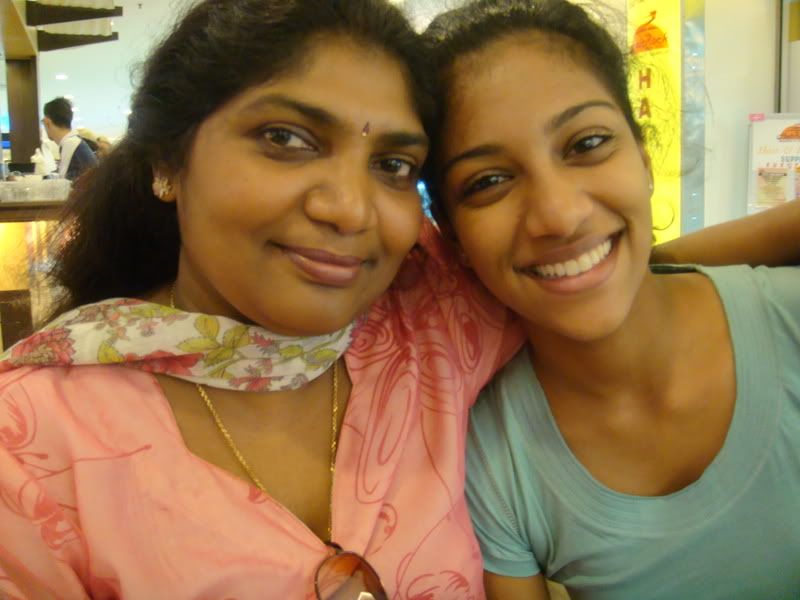 I've been often asked whether I'm looking forward to going to London. Honestly, I'm as nervous as hell - it's the whole what-if-I-don't-make-any-friends and the how-will-I-adjust-to-living-in-a-dorm (especially considering how anal I can be about certain things, and how I need my alone time). There's a large part of me in utter turmoil over the unpredictability of it all. And I don't get the chance to run away if it's bad. I'll have to stay and suffer through six years of miserable life without darting off to my friends at the first opportunity (like how I got through Sec 3/Sec 4).

Of course, the chances of that happening is, in all likelihood, quite small. Knock on wood. But this time - this happy limbo between educational institutes, where everything is based on balancing my social calendar with my fiscal responsibilities - has been a time that I've been looking forward to for quite a while. The joy of being 18, I thought, and my relationships with my parents and my extended family would have matured. How I was wrong in that respect.

Looking at those pictures, you'd think that my mom and I have a good relationship, no? But oh, how further could that be from the truth. I envy the relationships that my friends have with either one or both of their parents - a lot of them can talk to their parents about their personal problems, a lot of them love their parents, a lot of them have a good time with their parents. But the relationship that I have is more akin to an adopted puppy - always seeking to please but never feeling like it's part of the family.

Good lord, I hate how teenage-angst-y I sound. I suppose the crux of the matter is that one day, I hope I can look back to the past five-and-a-half years of my life and think about how upset I was about so many things, and how it's all turned out for the better. But right now, when I think about my family, I think of all the many days I curled up underneath my table, or stood under the pounding water of my shower, or plastered a smile on my face on the dining table, or walked out and spent a day with my friends and pretended everything was okay - of all the self-flagellation and disappointment (invariably with myself), and all the times that I've thought, that I think,

"Fuck this, I'm not doing this to myself anymore."

And then I go and do it again.

So when I get on that plane in September, I may not be looking forward to going to London as much as I had. But I sure as hell will be glad to leave my parent's house. Because I know no matter how lonely it gets, it'll never get lonelier than this.

current mood:
depressed
current music: Split Screen Sadness ~ John Mayer
Friday, June 20th, 2008
---
8:25 pm
Four days, four malls, two dresses, four tops, a bag, two pairs of shoes, a bundt cake tin, two Lock-and-Lock tupperwares, three boxes of contact lens solution and two of contact lens, three magazines and books, six pairs of knickers, a pedicure, a wash and blow, one 35-minute reflexology session, tweezers, an eyeliner brush, sponges, one bottle of dark purple nail polish, and (deep breath now), ondek-ondek, Coffee Bean, a cinnamon bun, teppenkayi, seafood, dim sum, special awesome amazing chicken rice and a gazillion instances of bad service later... I'm back!.

I brought $200 to change and have about $90 left; spent the equivalent of $150 of my own money and $128 of my parents (there is mathematical sense in there, but I'm not going to bother to explain it), and am back all the richer from my Malaysian experience and loving Singapore loads. Firstly, Singapore means oodles of alone time or just any time without the rents - there was one very unpleasant experience in Malaysia which made me realize how much of a square peg I am in this round hole of my family.

Also, FFF (Singapore), keep Wednesday night free, we'll be going to MOS! I'll confirm all details with you guys on Sunday late night/Monday morning, but the basics are: it's a stayover at someone's house and ladies' night on Wednesday. Bring just enough money to cover cab fares and your IC!!!.

current mood:
cheerful
current music: Joker & the Thief ~ Wolfmother
Monday, June 16th, 2008
---
7:12 pm
In the Jungle, the Mighty Jungle...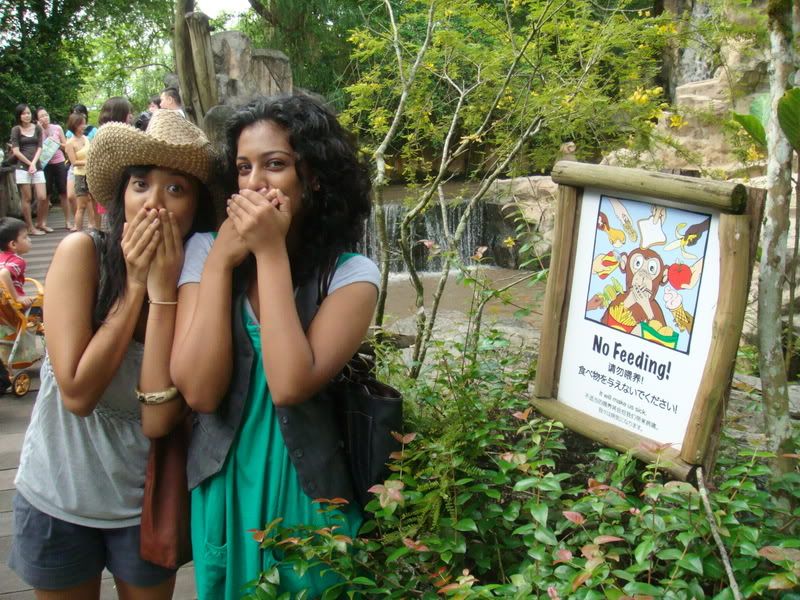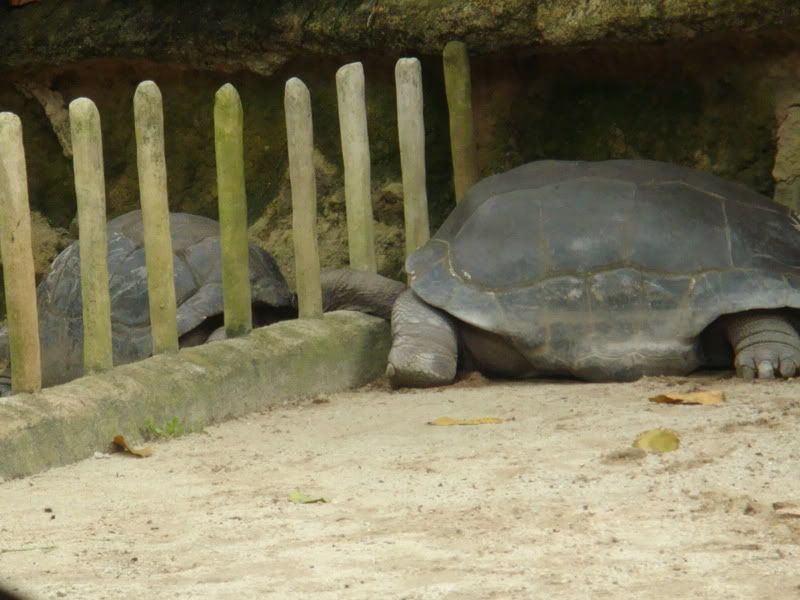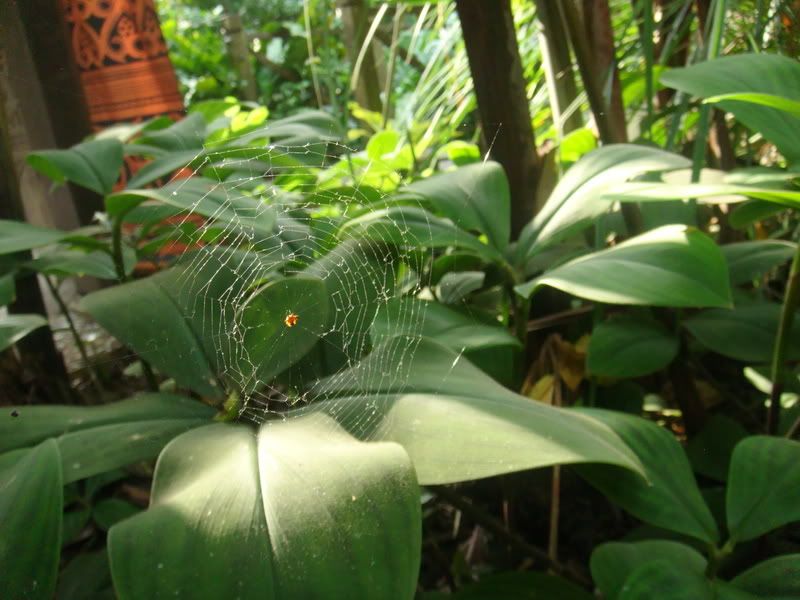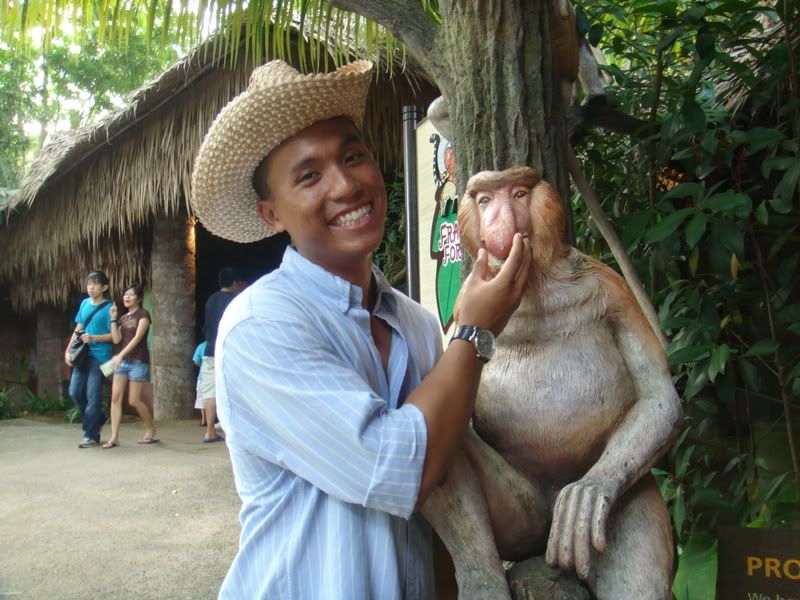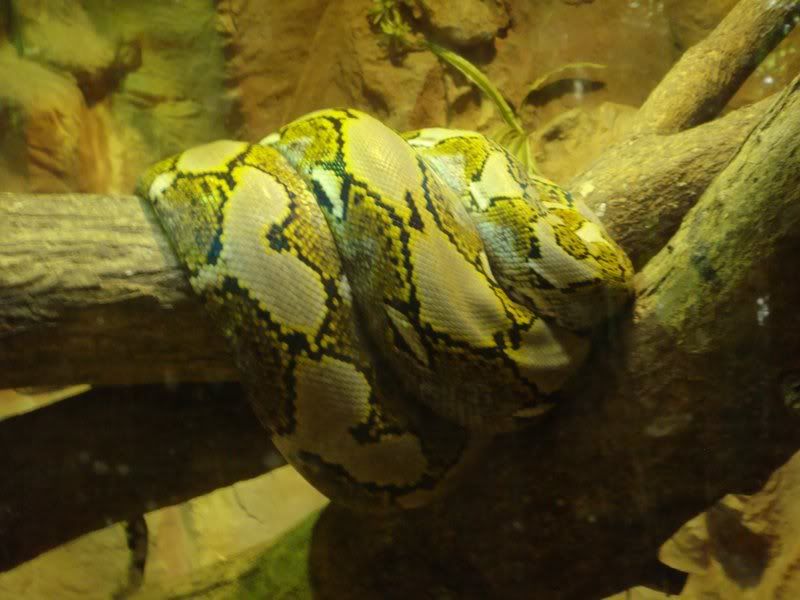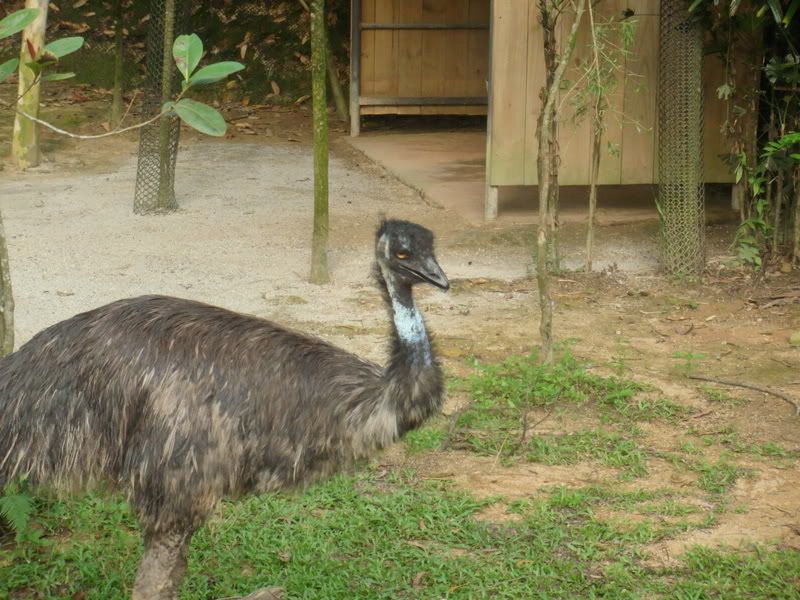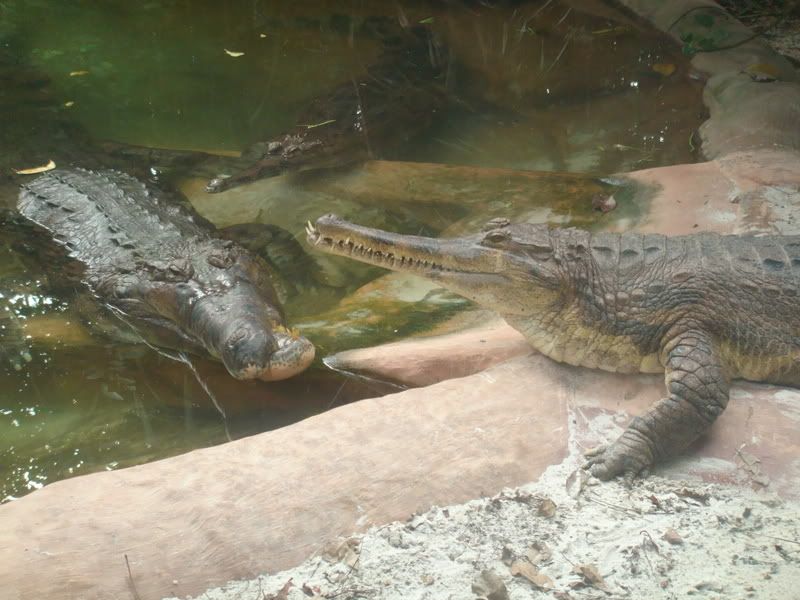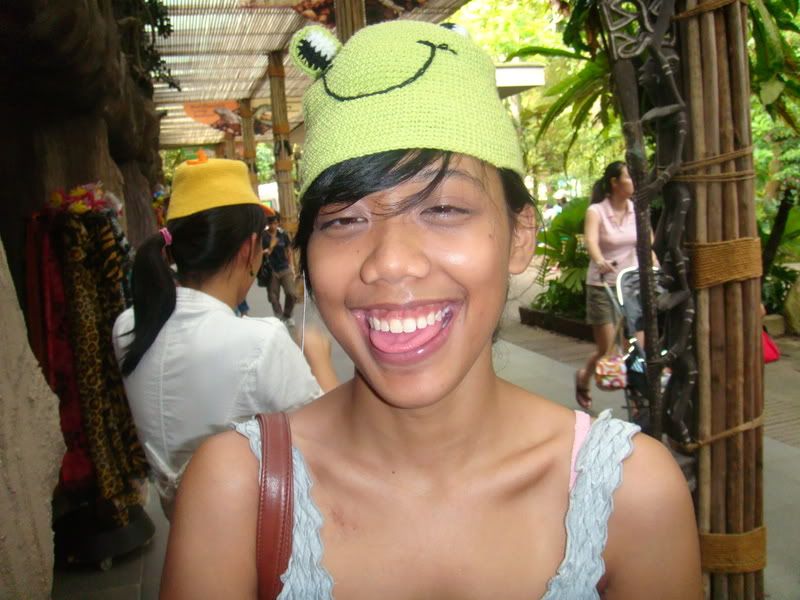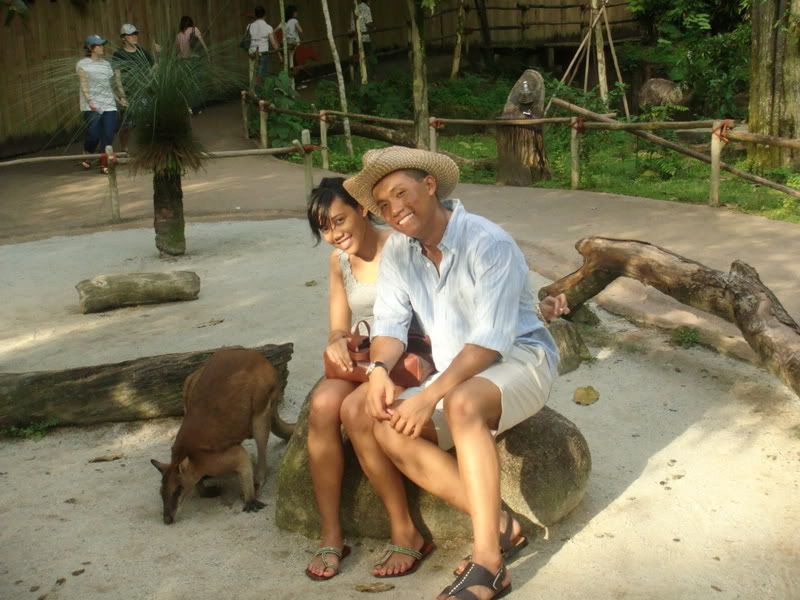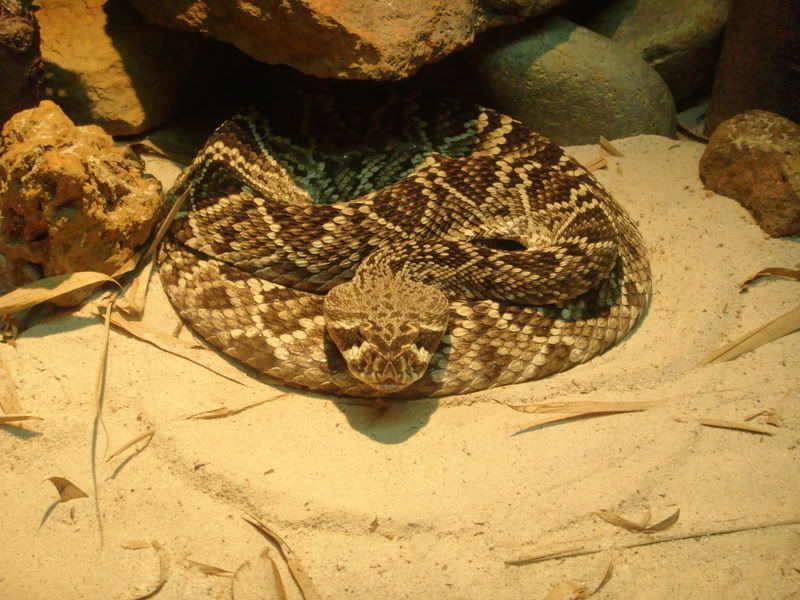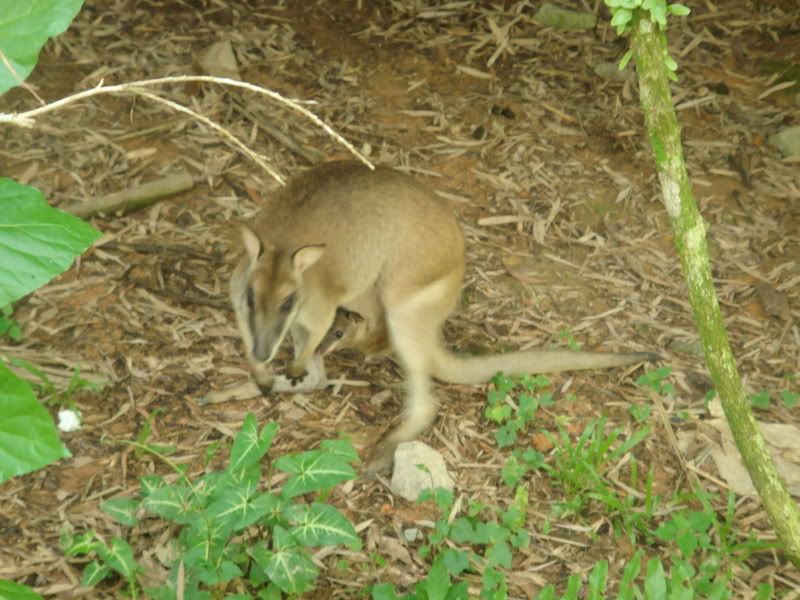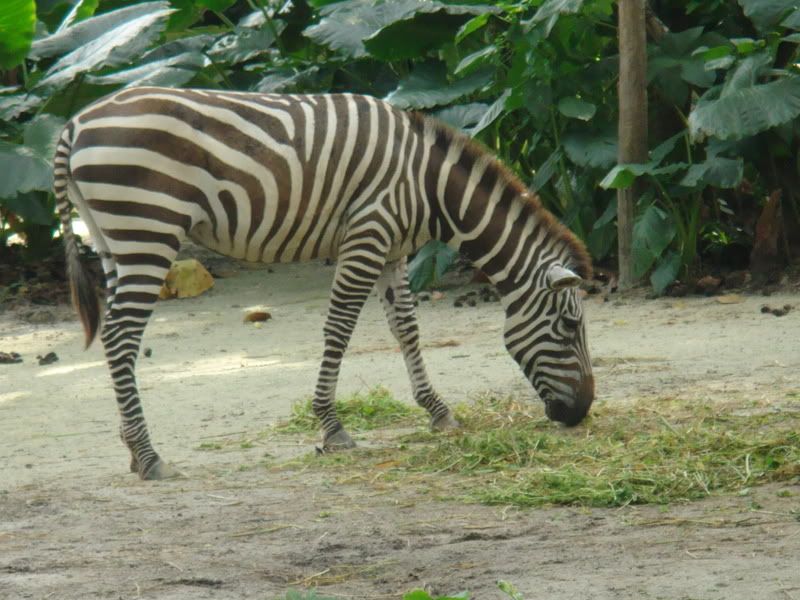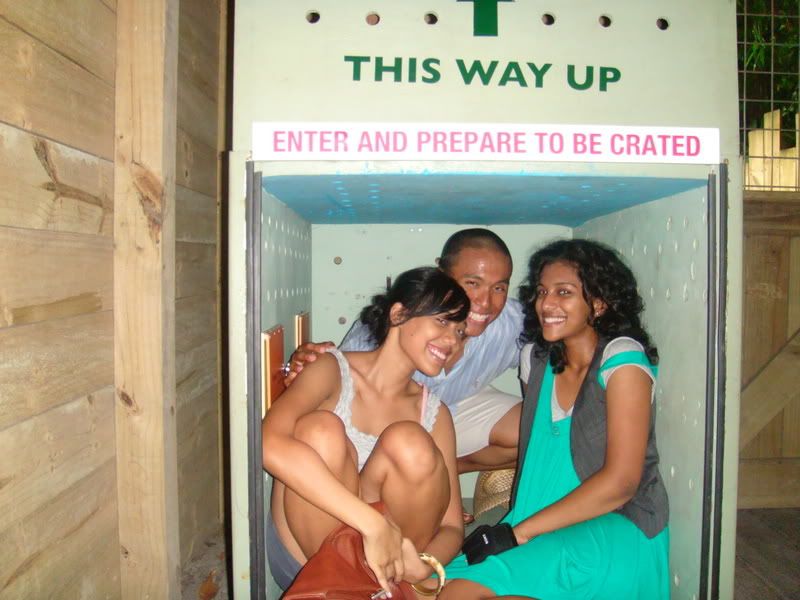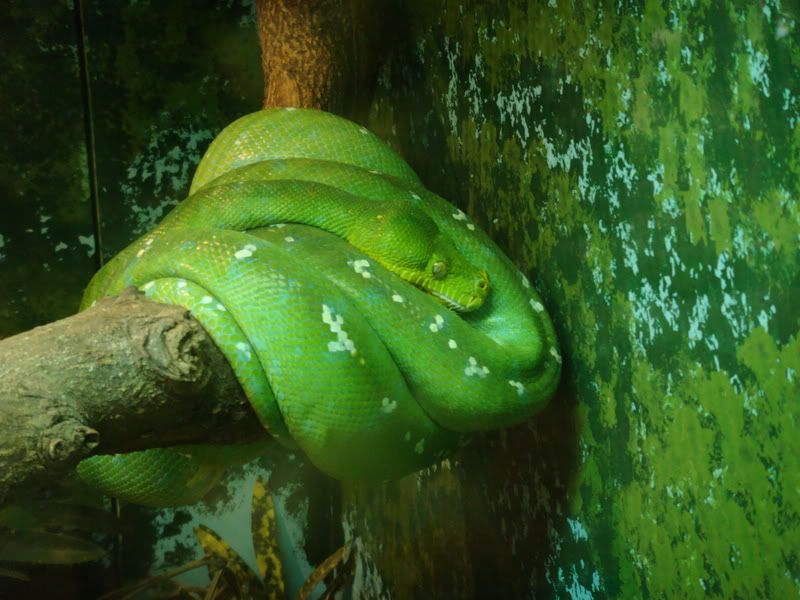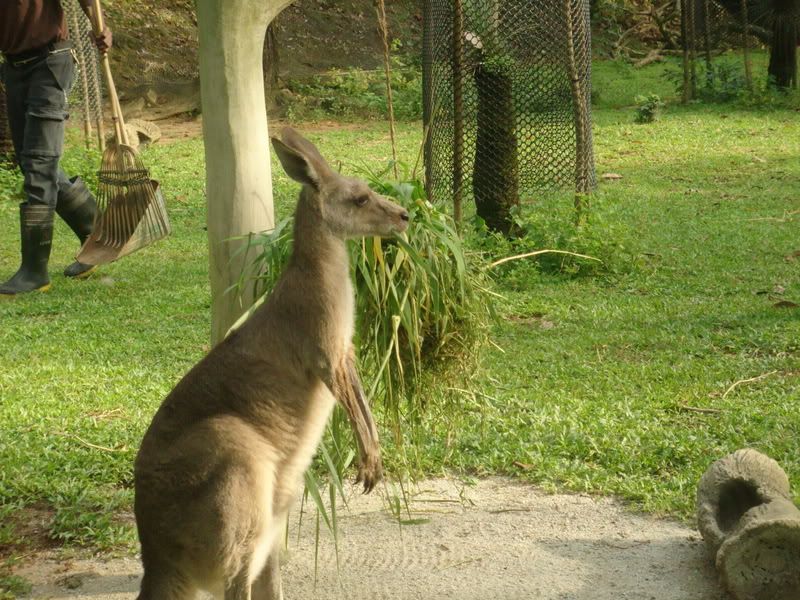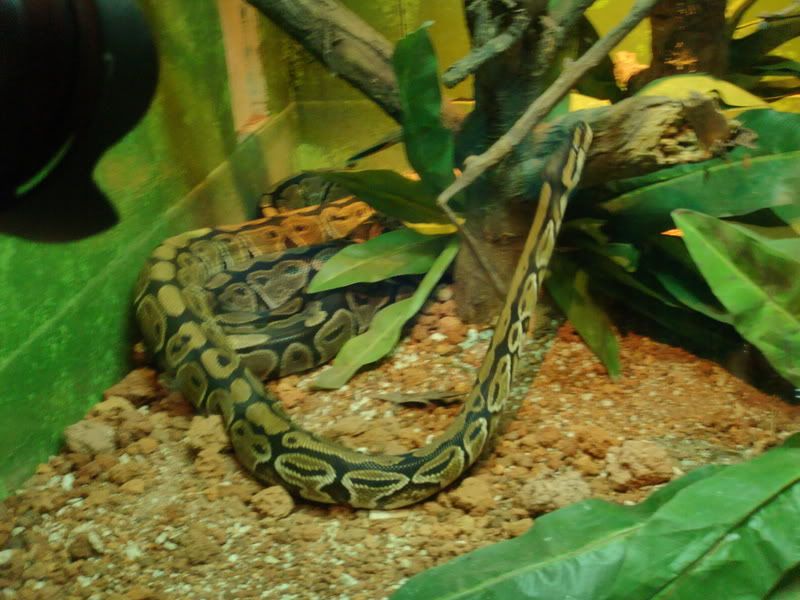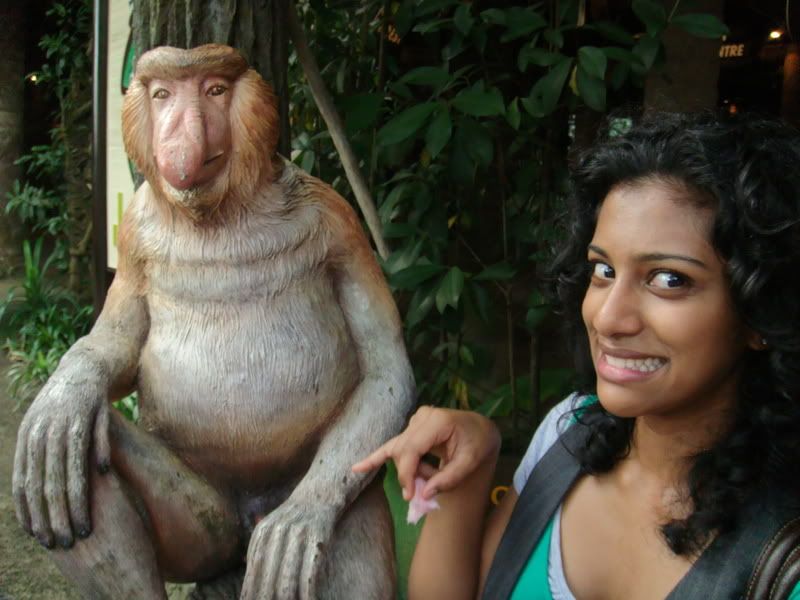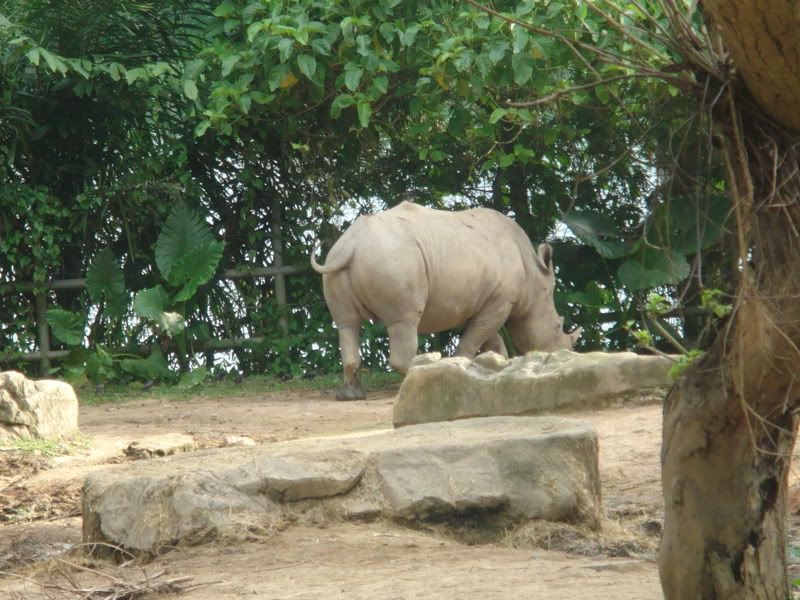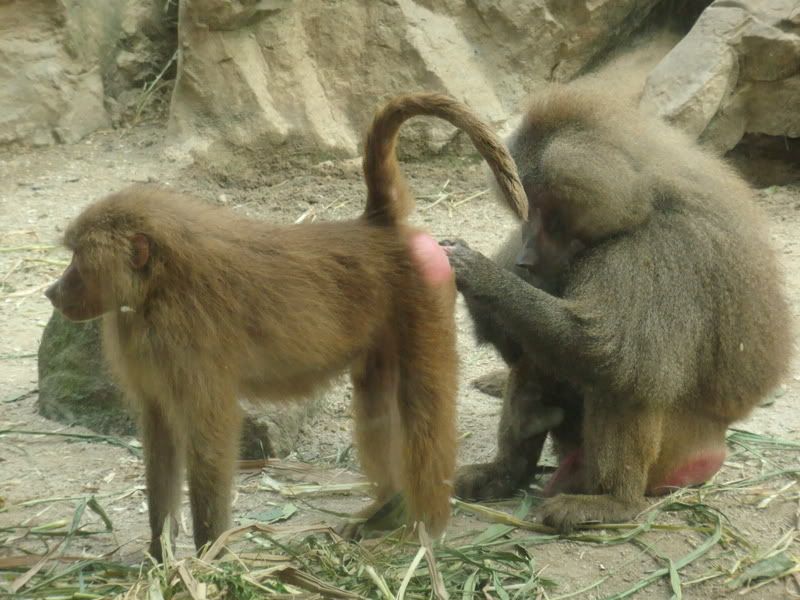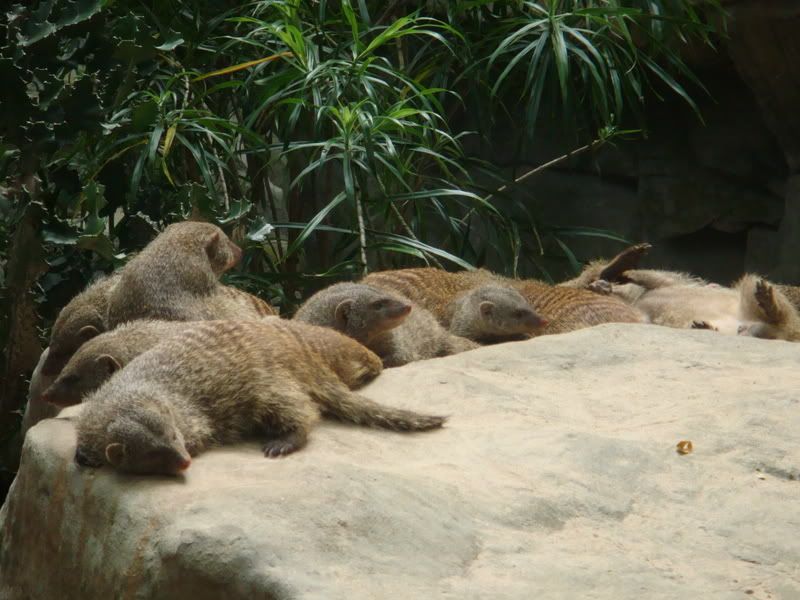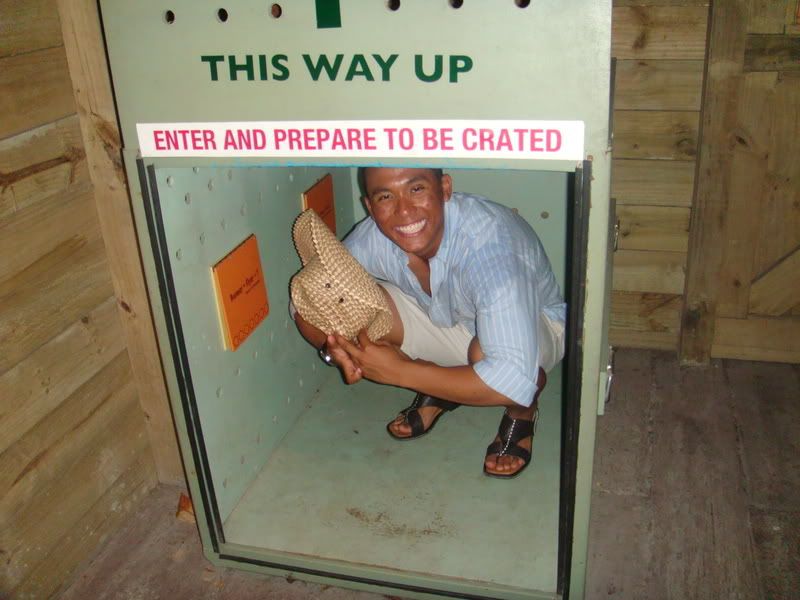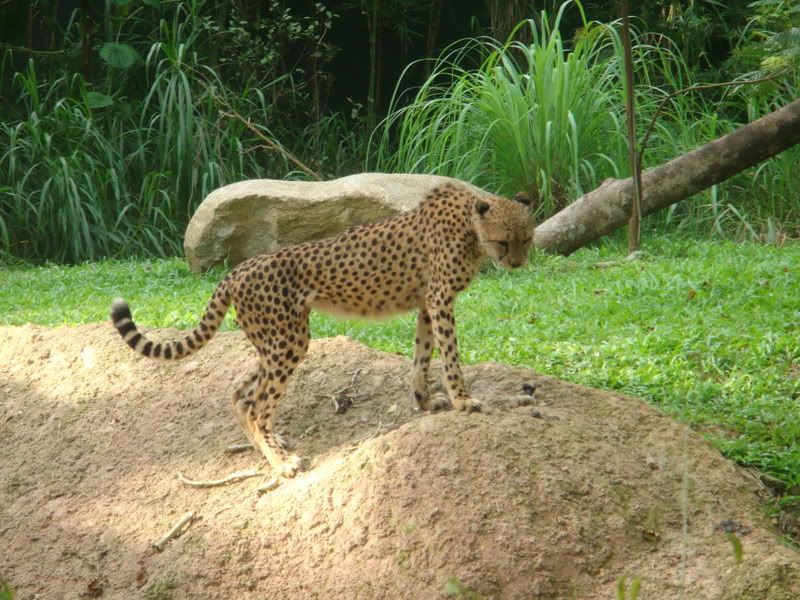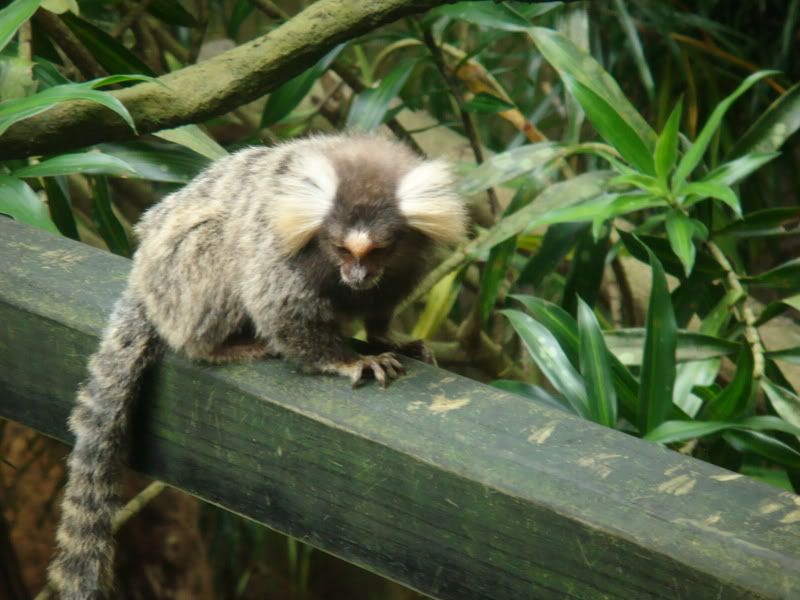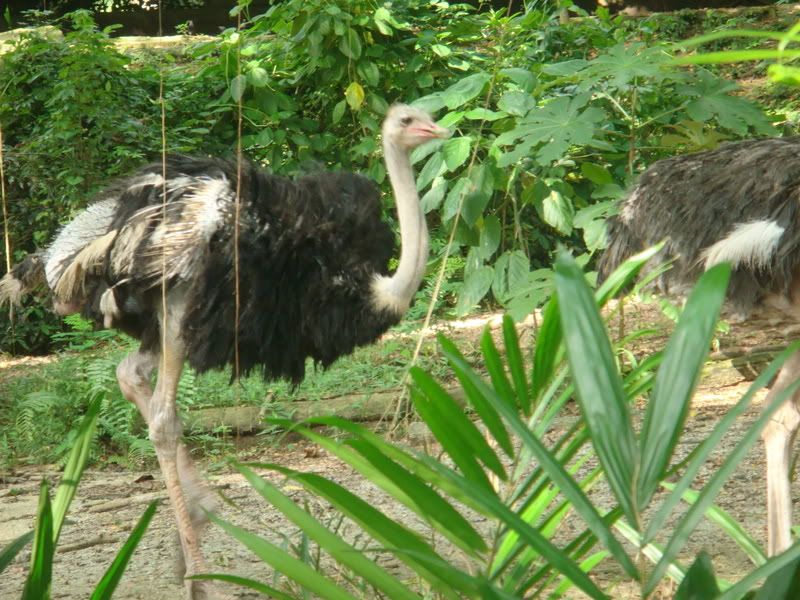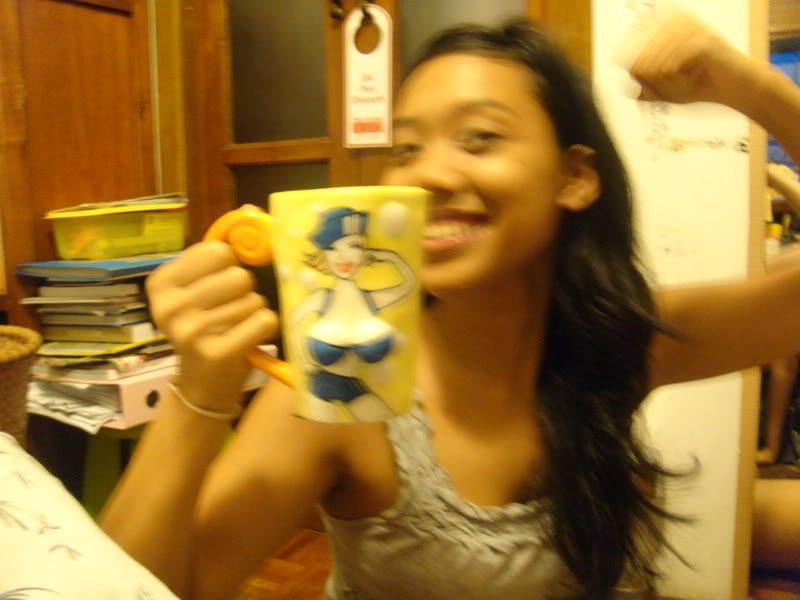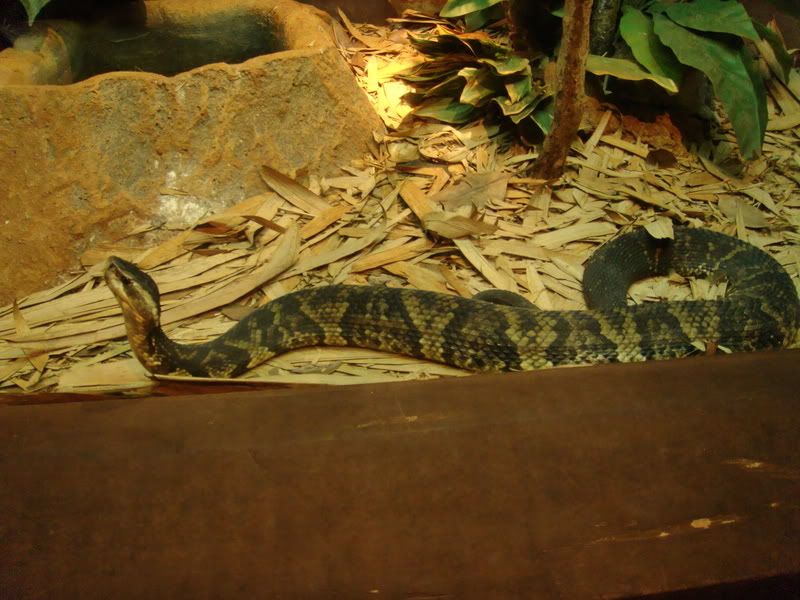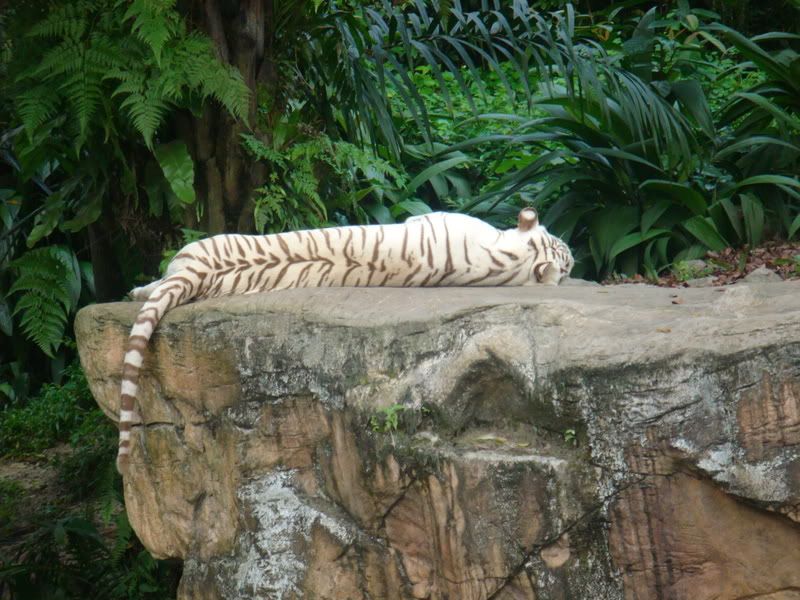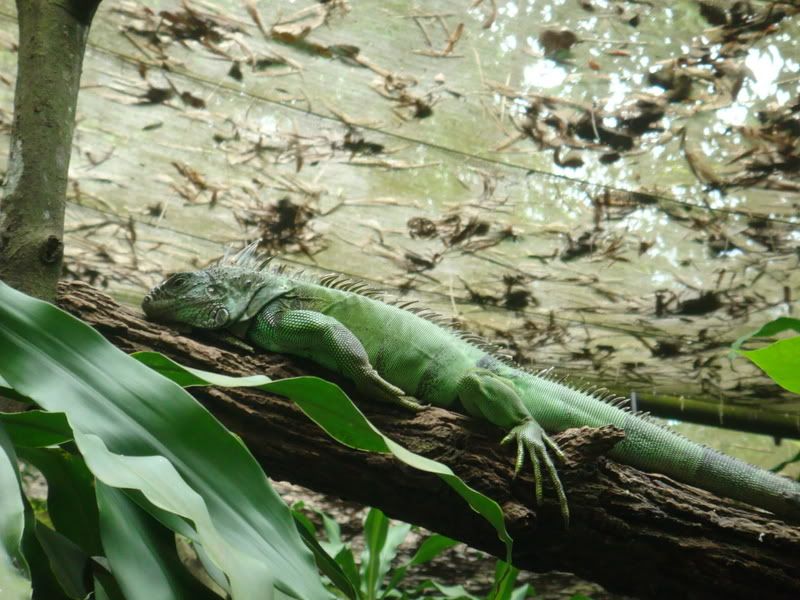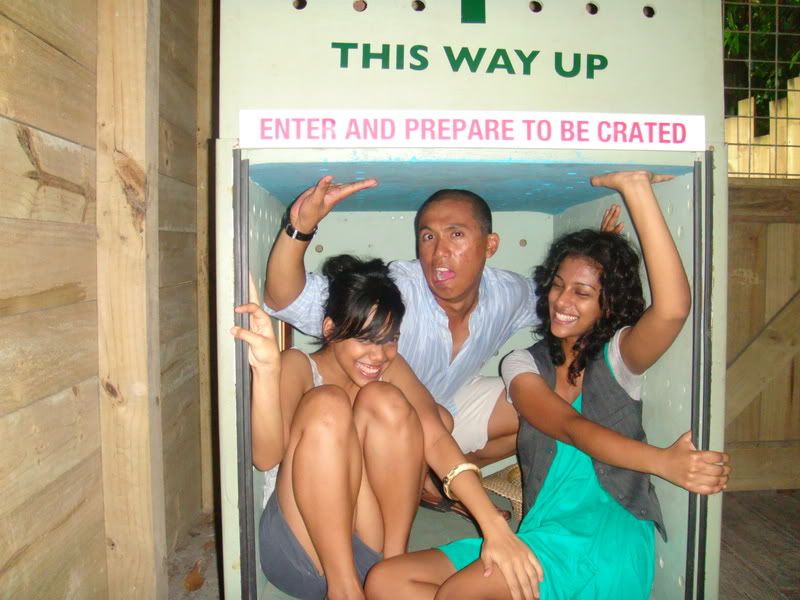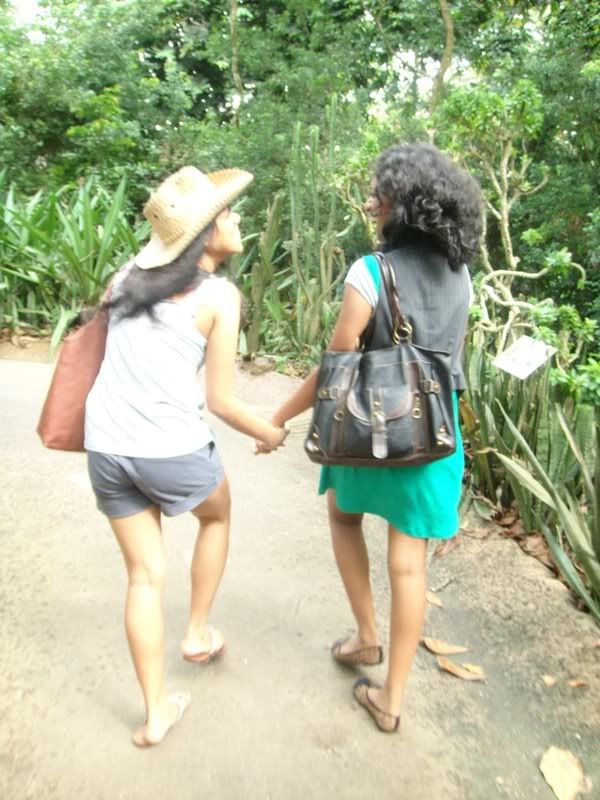 (Yah, there were many animals in the zoo.)
All 40ish photos are up at larger (and slightly clearer) sizes in FB.



[Psst, I'm heading off to my second homeland (Malaysia!) tomorrow morning, and I'll be back on Friday evening. Someone, please try to find out what flight number Ritika is taking? Stupid bint isn't checking her emails. I'll see all of you guys soonish, and I'm bringing my camera so hopefully I can capture what is so awesomesauce about Malaysia. :)]

current mood:
busy
current music: Pretty Vegas ~ INXS
Friday, June 13th, 2008
---
11:00 pm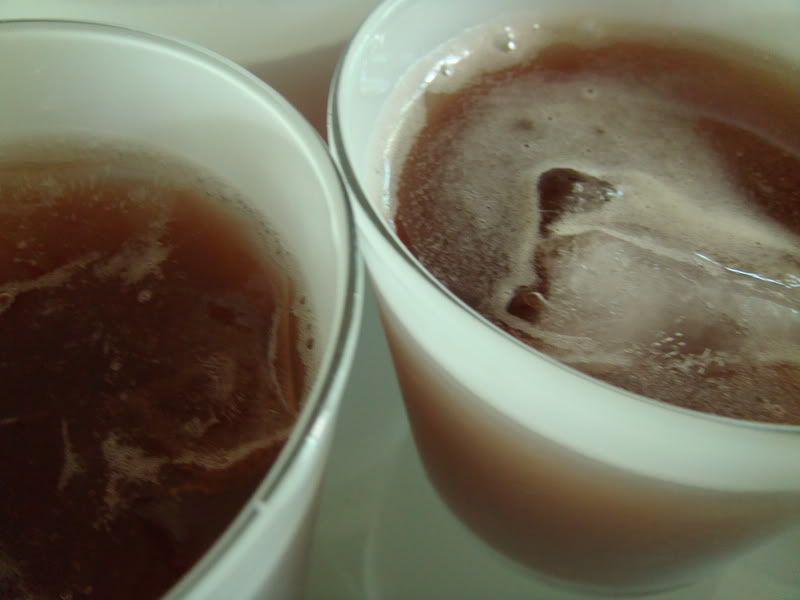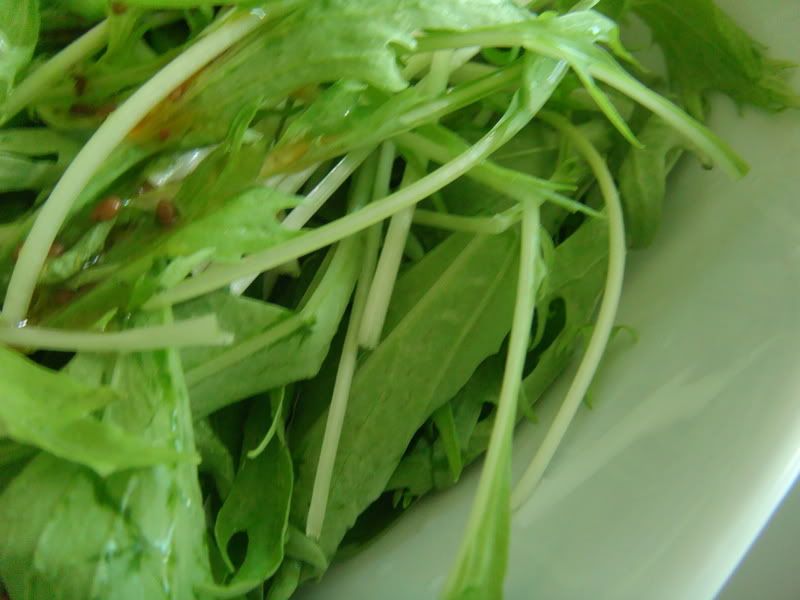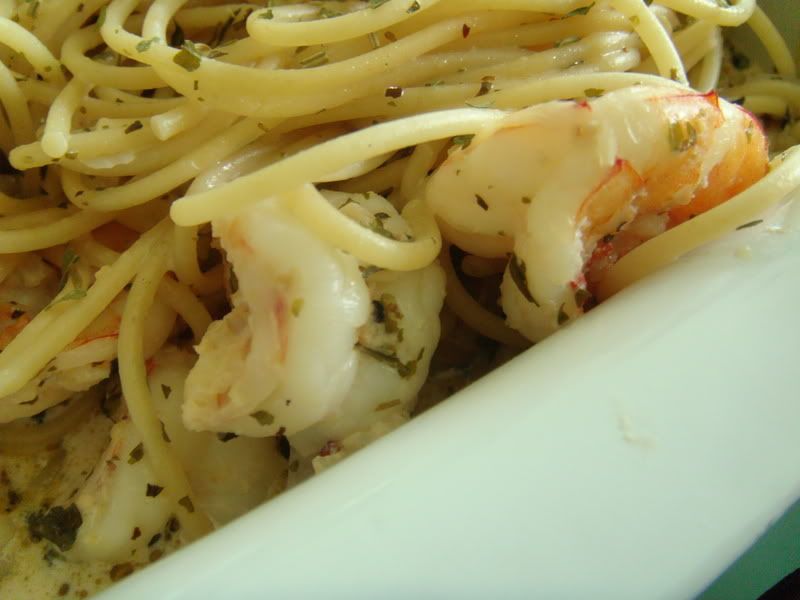 Okay, so the only reason why I am actually online at this time - and feeling rather accomplished, I may add - is because I took unofficial leave from work for today, tomorrow, and Sunday. I have no fucking idea why Sunday, but I'm sure I'll figure something out to do since my sister will be in Singapore. Maybe I'll finally have time to break out the PS2 and go crazy playing Tomb Raider. Ace.

I went out with Nrl today and we had a mini-tour of the Bugis area. First we ended up at Raffles Hospital - like I always seem to do when I go out with her to that area - and crashed at their Coffee Bean to work out Nrl's scholarship applications. By the way, Coffee Bean trounces Starbucks anytime. Hands down. I also realised how fucking stupid I've gotten without school - I take ages to finish one lousy Sudoku grid. In the Today paper. Then we went to Bugis Street and Bras Basah and didn't buy anything, although I really wanted to - I just didn't see anything. And, (as Nrl has finally realised), we're too young to buy anything from an adult shop, never mind that we have the money, the hormones, and the legal prerogative to do whatever we want with our bodies. Finally, we crashed at the gorgeous, fantastic and totally amazing library at Bugis. I mean, they organise their adult fiction by categories. The nerd in me just creamed her knickers, I swear. (Plus, we got strange looks when we suck into the couches with orgasmic moans after spending the last two hours on our feet in the hot Singapore sun. Nice.) As usual, I threw my camera into my bag, but didn't take any photos.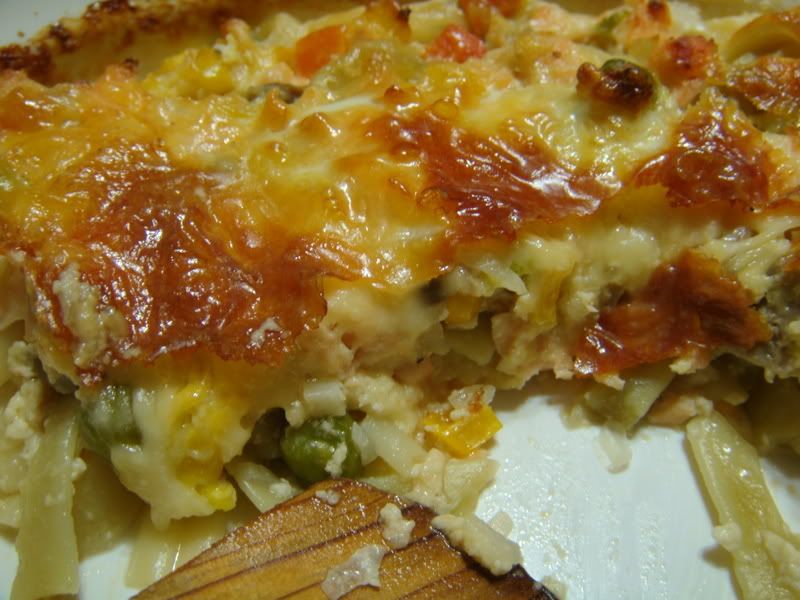 I got home and saved my dad from a pathetic dinner by making baked pasta! It was a look-in-the-fridge-and-figure-out-what-to-do thing and I didn't even use a recipe! There's salmon, mixed veg (urgh, I should go look for carrot-only packets), proper mushrooms, spinach fettucine and normal linguine, Edam and mozzarella cheeses, and a fuck load of onion and garlic. And milk. I'm learning, yo! Too bad I forgot to take a photo until it was nearly all gone. It was pretty good, actually.

Tomorrow, I'm going to the Zoo! No, really. I'm serious. Nrl and I scored free passes to the Zoo for doing our civic duty and donating blood (which is extremely fun and a huge adrenaline rush, by the way), and so we're using them tomorrow to go to the Zoo and maybe even have a nice psuedo picnic. The blackberry cobbler (the first thing I've baked in ages) is in the oven ready to be packed - if it's any good, anyway. And then in the evening it'll be staying up half the night chatting to my sister and getting scolded by my Dad for staying up all night chatting to my sister. I cannot wait.

[Pictures above are of the food we pigged out on at Hairin's house - a few more are up on Facebook. Ish.]

current mood:
accomplished
current music: Session ~ Linkin Park
Friday, June 6th, 2008
---
5:01 pm - AN IMPORTANT NOTE
This journal is not Internet Explorer-compatible



Due to some HTML issues, images will only show up as straight black lines in that hackneyed, archaic and positively medieval browser known as Internet Explorer.

If you are seeing black lines breaking up the text in my updates, this means that the pictures are not loading properly! Please download Mozilla Firefox from here. It'll only take a few minutes, and in return you get faster loading times, reduced susceptibility to viruses, and the ability to see all my pictures properly.

If you know of any way to make resizing my images with percentages work in IE, please please please tell me.

current mood:
annoyed
2:23 pm - 5 June 2oo8
Warning: Major photo-heavy post!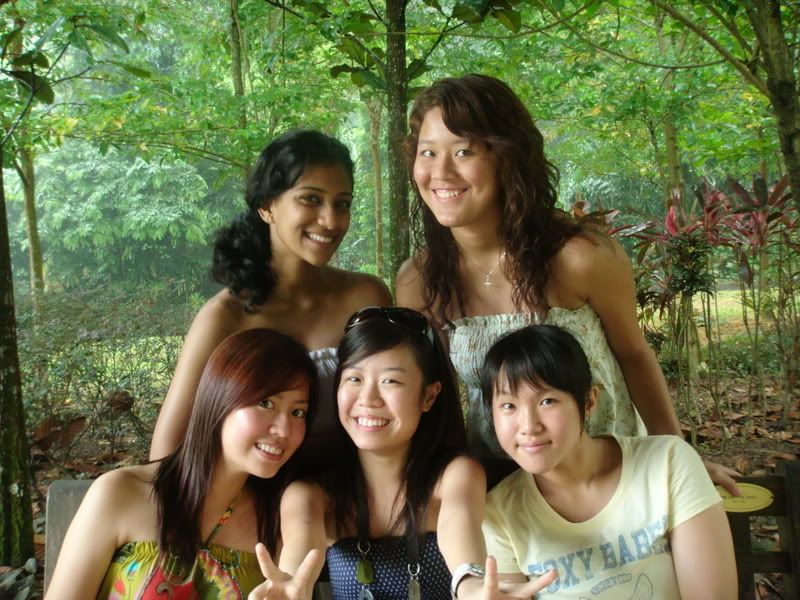 So the 2nd Annual Big6 Picnic? Well, first we couldn't make it to New Zealand because it was too far away and we had to be content with Singapore-slash-Malaysian grass. Which was positively infested with ants! And then it was digustingly humid and hot. (Which resulted in a whole lot of unglam photos, obviously.)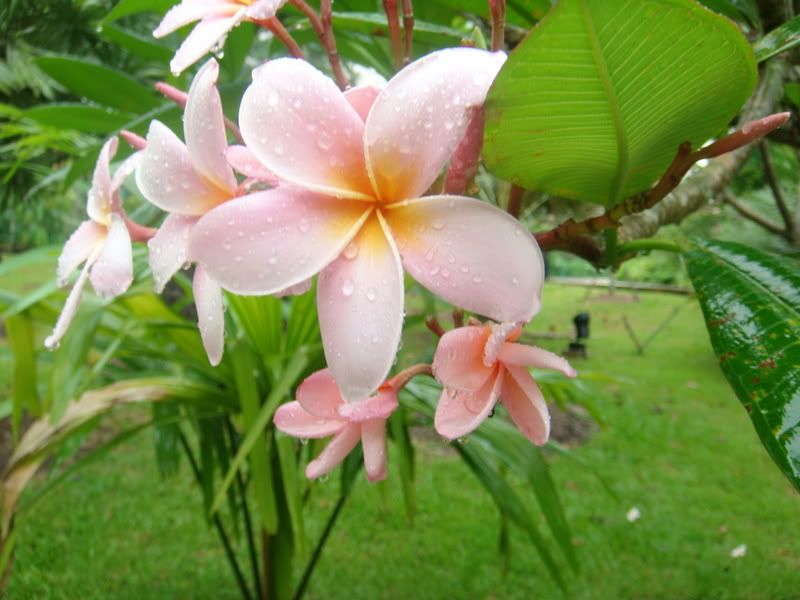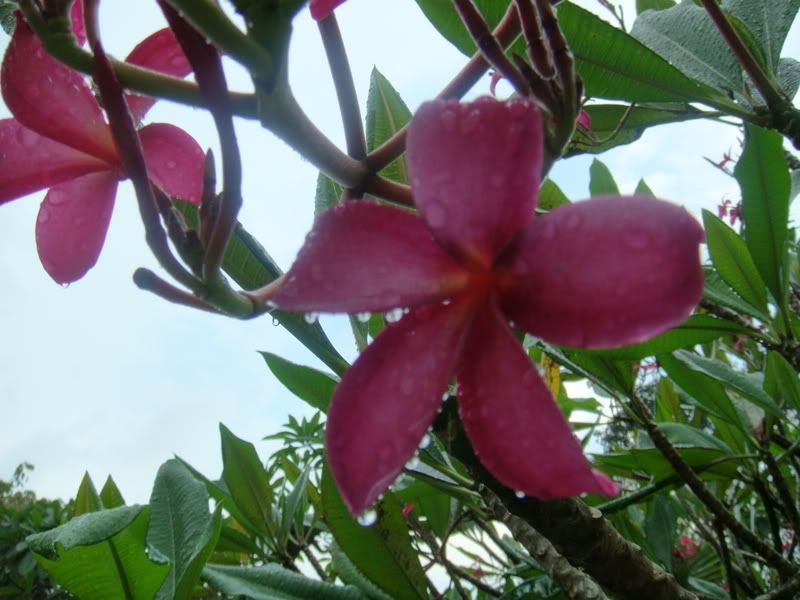 And then it rained, which put a damper on our plans of photowhoring with naked statues holding babies, swans and bright pink flowers. Grr. If only the rain had stopped soon; it does have a tendency of making everything prettier after all.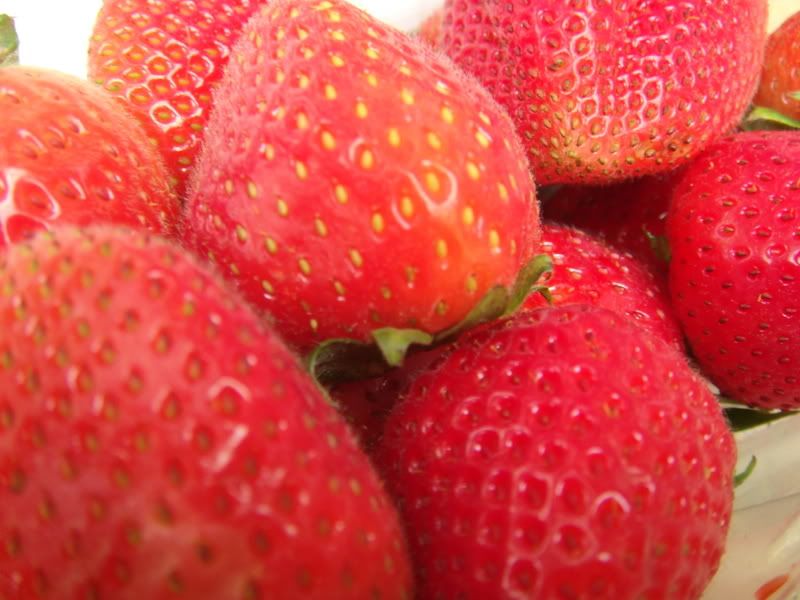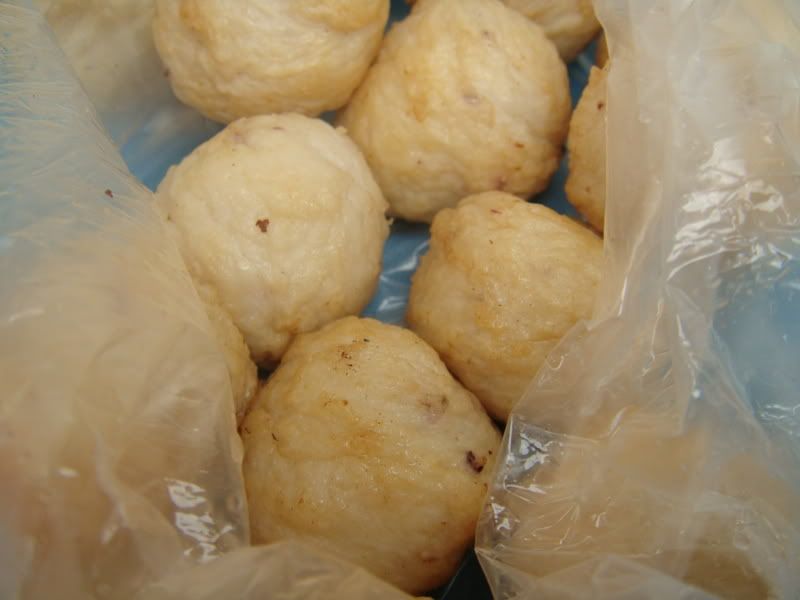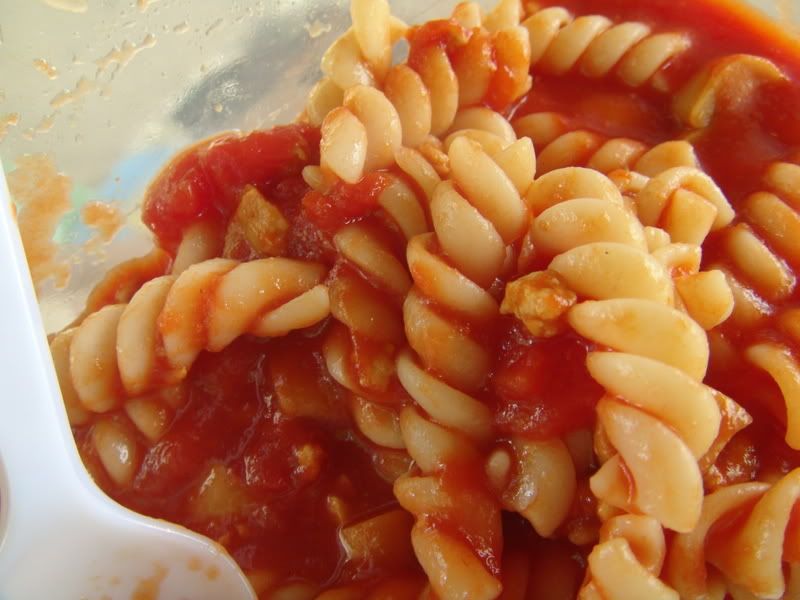 And our food supplies were not up to par as last year's, since some people forgot to bring/didn't have time to get their contributions. Which is understandable, really, since we're actually busier now that we're working instead of studying hard for our A-Levels. Tch. But we still had left-overs, and the food was still pretty good. There was waffles pancakes with Macs' maple syrup, awesome spaghetti with literally awesomesauce, strawberries, milk, juice, sotong balls and oatmeal bars. We survived without our sushi and sweet corn. Let's see our next year's picnic goes.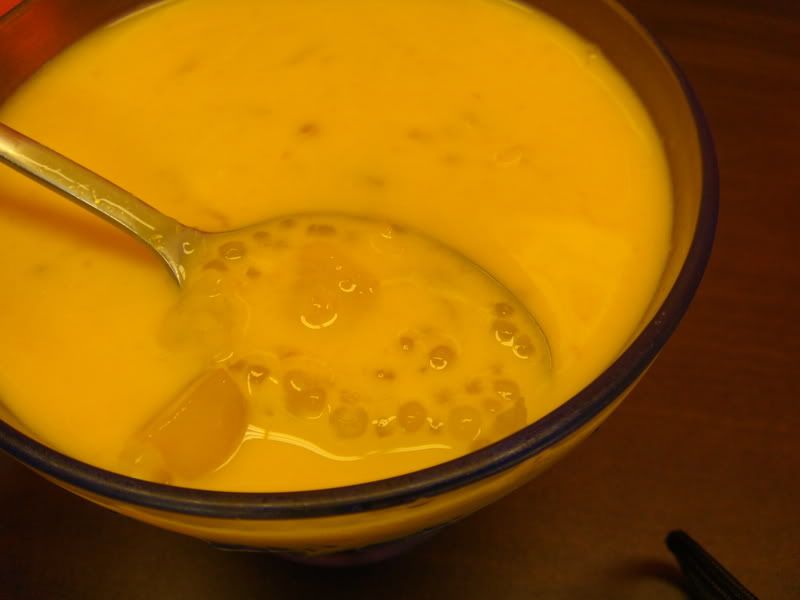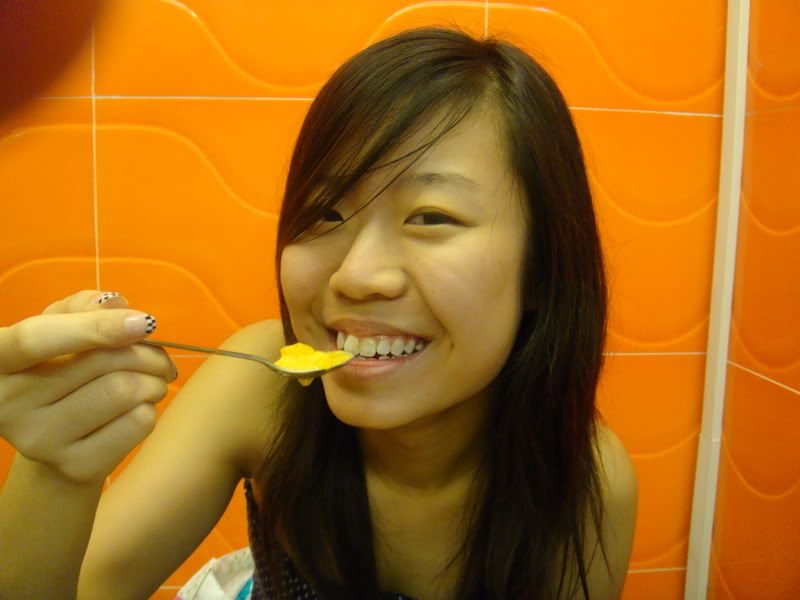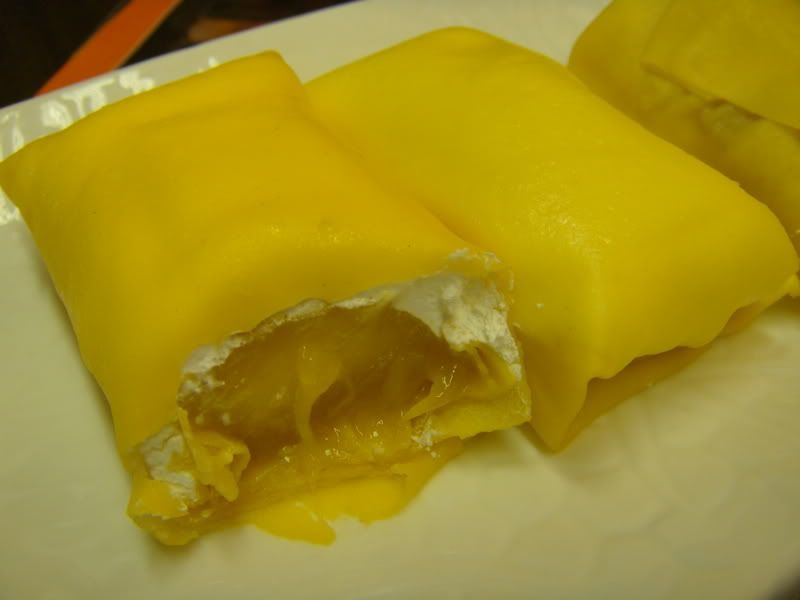 Then we traipsed off to Town to have desserts at Far East (all of which were a strange yellow, which was made worse by the decor which was all ORANGE and YELLOW!), play at shopping, and eventually sit down at Starbucks with a pathetic $5 drink to talk and laugh and do the things that girls generally like to do for hours and hours. Unlike I had to run off for work, anyway. Work was, surprisingly, not too bad, although I rolled my eyes at the horrible office politics and how people can generally suck but how a lot of people don't. Long story, which I owe several people! I left work early (but still $40 richer!) and ran off to Zsa's to test Manpreet on her SAT words and otherwise get ready. And god, I realise I'm quite anal about skincare. And by the way, Zsa's lights SUCK. You don't know if your make-up is going on white, or pink, or blue or whatever.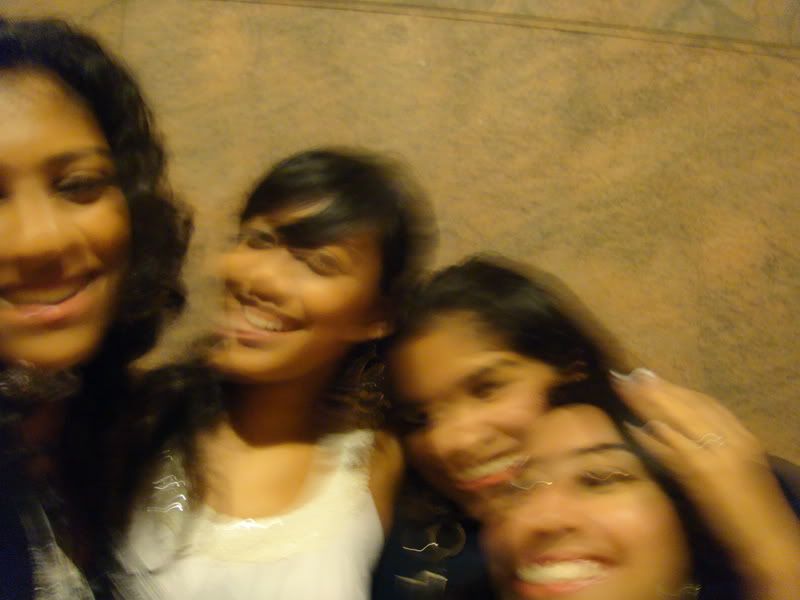 So after Nrl arrived, we all shimmied into our short dresses (okay, fine, so both Zsa and Zee wore pants)(although Zee met us there itself, sorry for being so indecisive, babe!), drew on loads of eyeliner, stole earrings from Zsa's laudable collection, downsized our bags majorly (note to self: do not bring camera for clubbing) and took off to DXO because a) it was free entry, b) there were free drinks (although I'll probably not use this as a factor to decide where to go anymore because we barely drank ANYTHING) and c) Nrl didn't bring her ID so obviously we couldn't go to MOS. And the dance floor was empty! We tried to photowhore, but the flash made everything all blurry and drunk.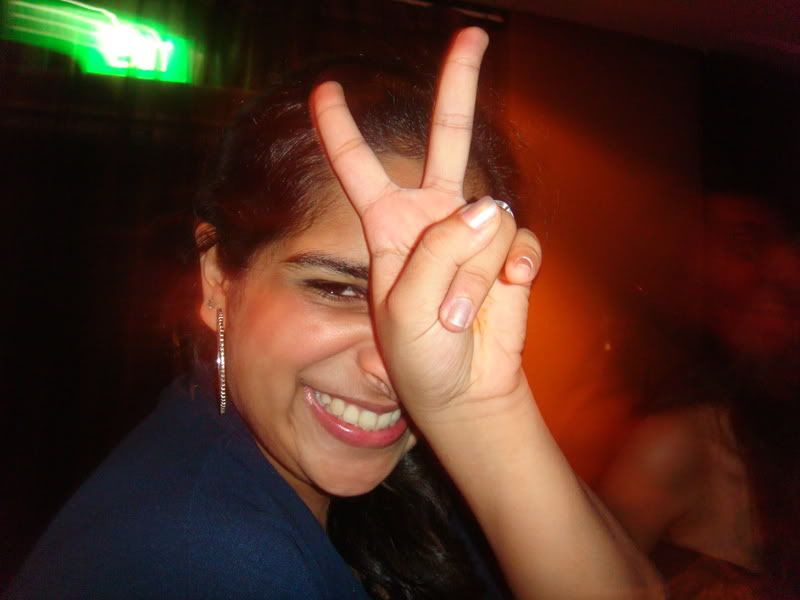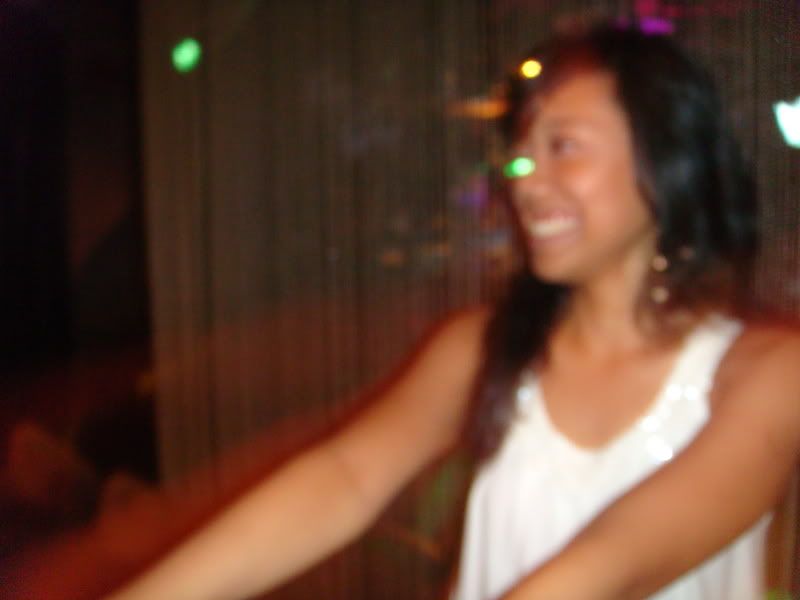 In the end, we all fucked it and got on the dance floor where I realised, in my innocence and purity and general virginity, that what people do on the dance floor is not so much dancing (unless you're Zee), but instead bopping, shimmying, shaking, mocking other peoples' dancing mercilessly, grinding, [ETA] getting down on the floor (double on that if you're Naga), hugging and whining about how your feet hurt. Good times, yo, even if they didn't play Get Low. We went crazy when they played Bhangra, and crazy when they played any song that we remotely knew. So darlings, can we do this again when Naga comes back? :) Love you guys mucho, man. [Rest of photos on Facebook!]

current mood:
chipper
current music: Look After You ~ The Fray
Wednesday, June 4th, 2008
---
11:22 pm
I have a long, long day tomorrow. There's the 2nd Annual Big6 Picnic in the morning, and then shopping (otherwise known as blatantly making use of my friend's gazillion discount cards) in the afternoon, work after and then I'll need to run off to bath, change and go clubbing. Maybe I should just skip work. I'll see how I feel.

Anyway, my contribution to the picnic this year is, as it was and as it always will be, dessert. Due to some reasons, I couldn't make the fruit tart I was supposed to (not least the custard will probably go in the heat), and decided to make oatmeal raspberry bars instead. I'm sure it could have been awesome. But unfortunately tomorrow, I will be forcing my friends to chow down something which I would only rate 1/5.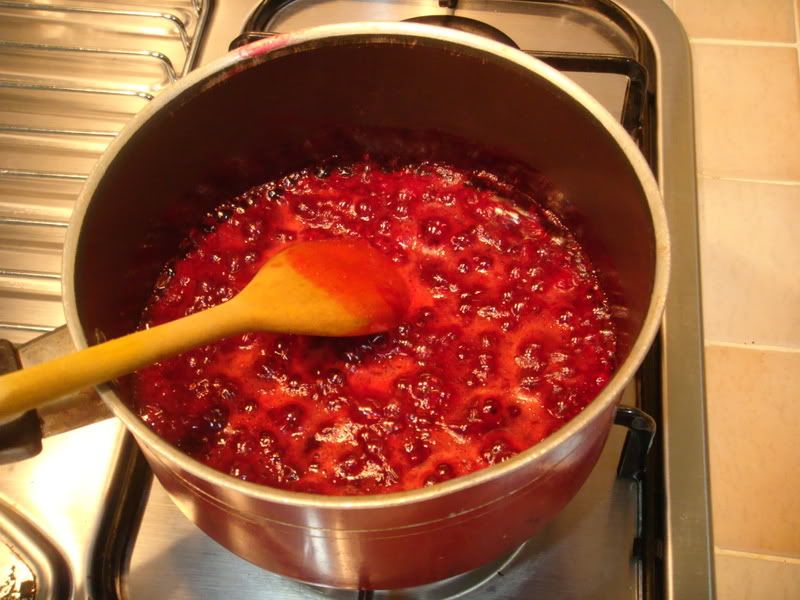 Oh, I suppose the problem is mostly my fault - the "crumble" on the top should have been less dust-like and more chunk-like so that it would actually stay put, and I totally overboiled the jam. Yeah, I made my own homemade raspberry jam. Remember those horribly squashed raspberries that I flailed over? I decided to make raspberry jam with it. It was ridunkulously easy, and extremely tasty, but I made the basic error of assuming that it would not thicken somemore once cooled. Which it did. To an almost unbearably sticky mixture that was impossible to spread. I may probably make the jam (and this dish) again, and hopefully I'll have a better outcome, and better, less shadowy, pictures to post.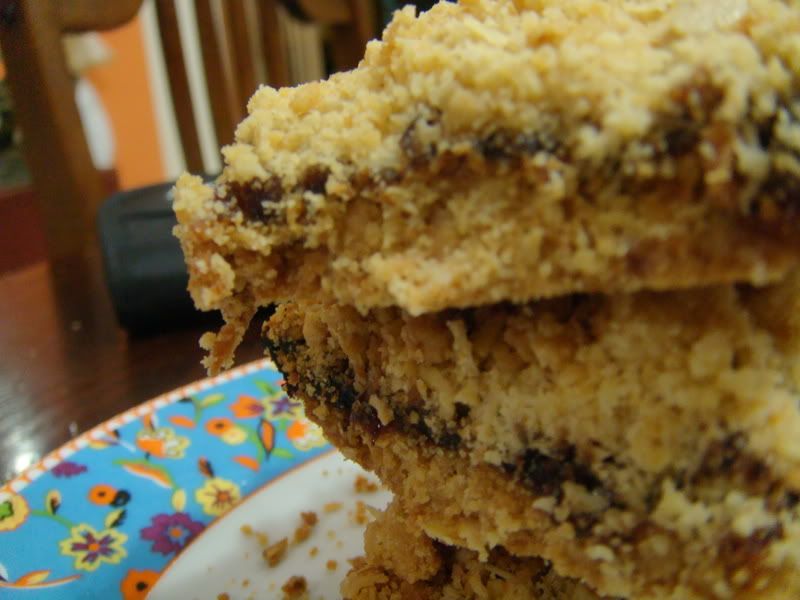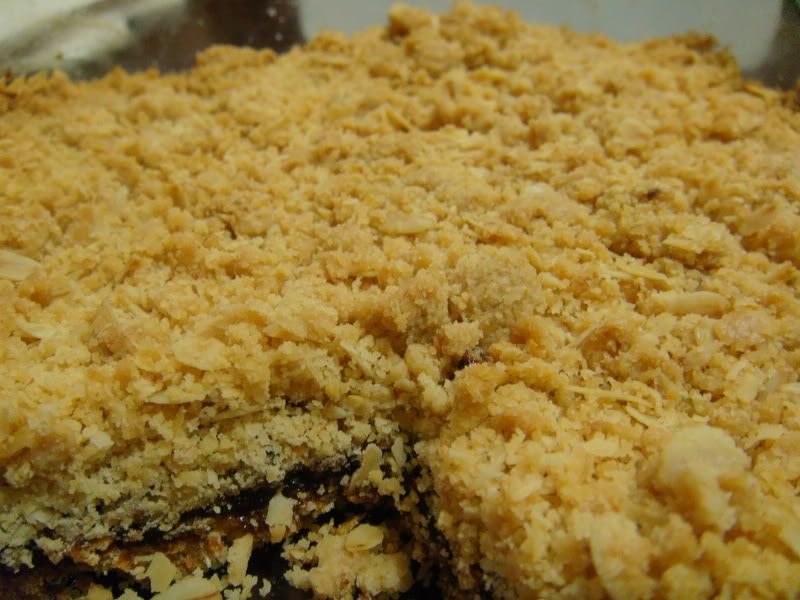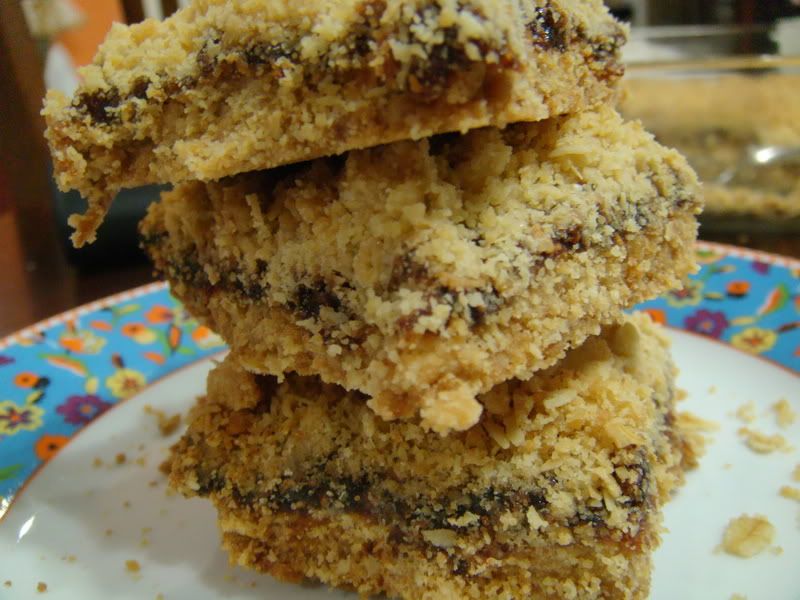 current mood:
disappointed
current music: Irritating Tamil Music From The Radio
12:01 pm
Yesterday was... a day where I had to do many things but did only one - go to work. And I reached there late, as well, and got chided and warned not to come in late again. Urgh, I will be so glad when work is over, but I'd better start looking for that relief teaching job soonish. I just need to stop! waking! up! so! late!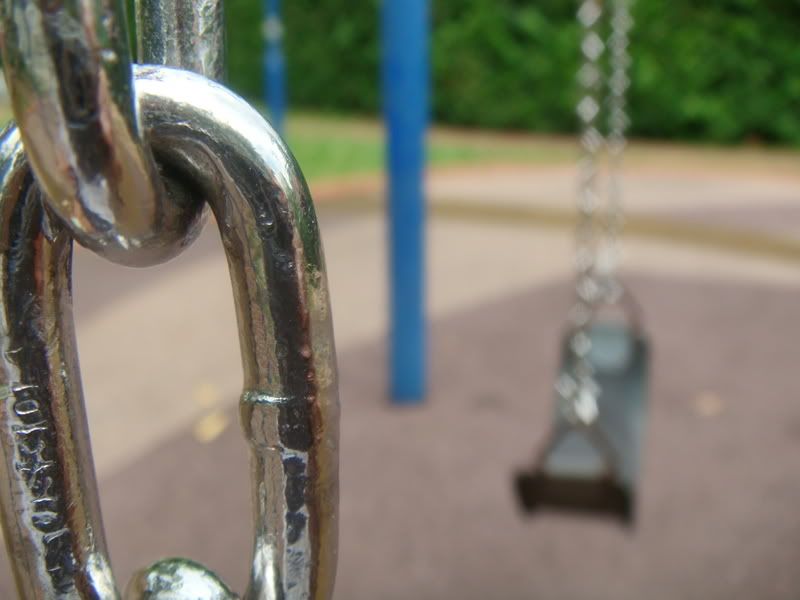 So yesterday I woke up (late) and set out sometime in the afternoon to finish up my door-to-door survey job on behalf of MOE. And I realised that my neighbourhood has damn a lot of young kids! I went crazy spotting colourful prams, little toys and shoes even tinier than mine. Unfortunately, most of the kids are probably dumped at day care/with the maids since their parents were rarely at home. I spent the first hour walking around dejectedly (it's boring doing this sort of shit alone) and wishing that I could show everyone how gorgeous my neighbourhood is. I mean, I guess the people who live there belong to the yesteryear generation of mentality that landed property is awesomesauce and so they take loads of pride in it. Okay, I brought my camera but that would probably lead to people thinking that I was casing their place in order to break into it by night. I mean, they already think I want to kidnap their children. Pfft.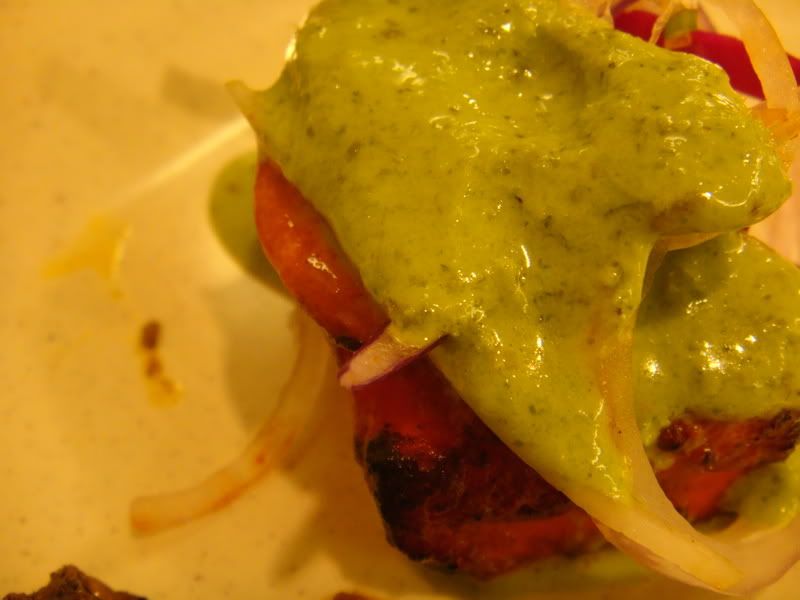 So after work at night, (which was boring without Dawn beside me bitching about the very rude people that we call), I went to meet my mom at Mustafa! Oh, Mustafa, I hate you and I love you. It wasn't as crowded at 11.30 in the night, thank god. But before that, we went to eat at this interestingly-named place called Copper Chimney since I was starving. I bet the waiters were mucho amused by my mom and me - since my mom is on this new-fangled diet (that I don't approve of!) and I don't really eat rice, we just ordered a plate of chicken (for me!) and a plate of paneer (for her, but which I ended up eating) and garnered the stairs of the carbohydrate-loving Indians around us. And then I made things worst by resolutely sucking up (loudly!) the dregs of my mom's mango-lassi-with-barely-any-sugar-please. It was delish, okay?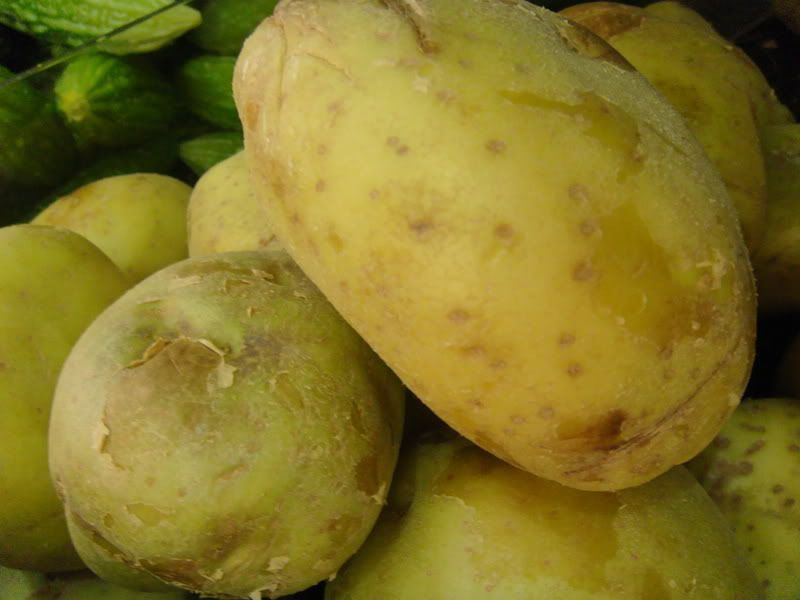 And at Mustafa, my mom went crazy buying fruits and vegetables. I approve. I also made her buy ingredients so she could make green curry chicken today. IT IS AWESOMESAUCE. And that above, by the way, is an "Australian potato". I wanted to show you how huge it is - it's like, the size of my dog's head. And I'm not even IMFing.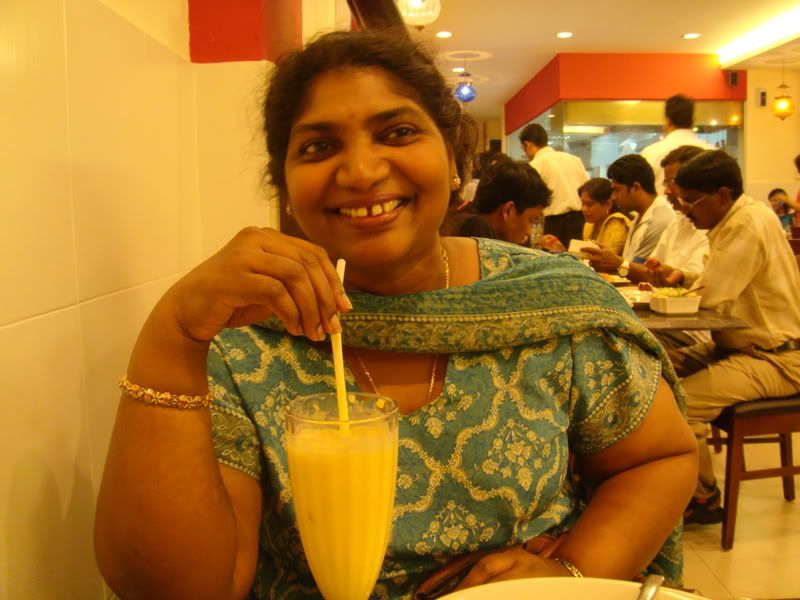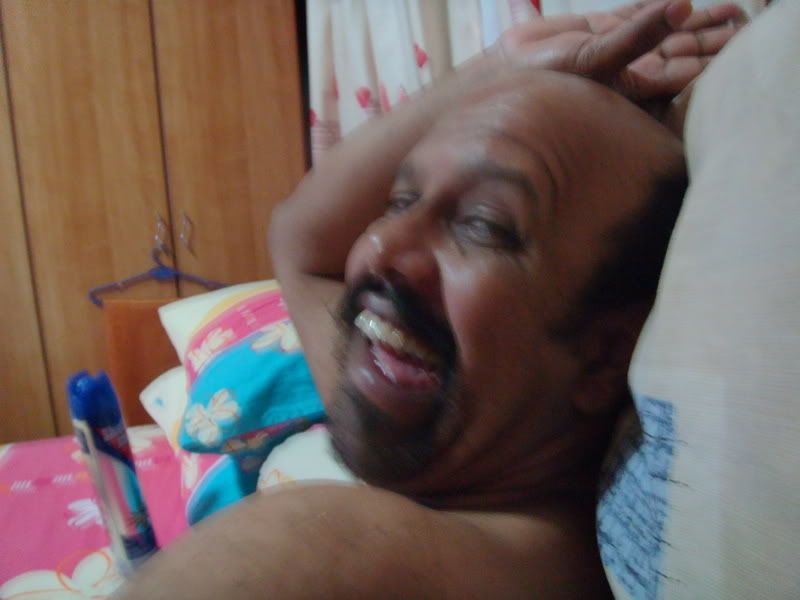 And to end off, isn't it obvious where I get my photowhoring gene from? All I had to do was point and my dad made his best zomg!runawaaaaaaaay face. Whereas I had to try loooads of times to get a photo of my mom - she just refuses to smile!

[Yah, this entry was just a shameless excuse to put up the random pictures that I took yesterday photowhoring on the other side of my camera. Hee.]

current mood:
busy
Tuesday, June 3rd, 2008
---
12:42 am
I have a love/hate relationship with the sun.

I love it when it's gone, and hate it when it shines on me.

I love it when its heat is tempered by my glass window, so that all I feel are the beams of sunlight slowly stealing across my bedroom, bathing the walls in a warm glow and then crawling across my body, sprawled across the mattress on the floor, so that I wake, and blink up at the light and say, hello, morning!, and then I roll over and pick up my book and read until I realise I have much Work to do. I hate it when I am not shielded by anything other than the thin glass of my shades, my shades which creep down my nose in a desperate attempt to slide away and hide from the sun, which shineshineshines down on me, and makes me sticky, sweaty and itchy, and gives me heat rashes that I have to not-scratch. Ow, ow, ow, ow.

I just picked up my camera. It's charging now but perhaps, soonish, pictures, ahoy! And my journal will become a photojournal, and I'll update about my mundane life more often instead of whining about feelings and emotions and yucky, abstract things which don't seem real until you feel it.

current mood:
tired
---