Wednesday, April 15th, 2009
---
11:38 pm - And another final update
I don't remember how long ago it was when I first came here, but it is making me really melancholy thinking about it.



LordTonySama.com
Wednesday, July 4th, 2007
---
1:57 am - Future Lord Tony Sama
Simulation:
In the last update of the best blog ever, or whatever I called it. I showed the difference between me now and me last year. The similarity lead me to think about what I will look like in 20 years. Here is a computer simulation: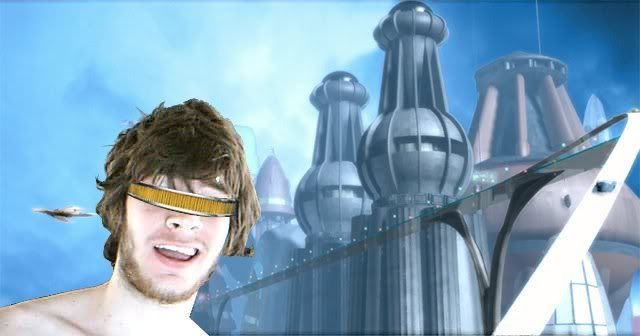 Me in 20 Years






Quote of the Day:
"I beheld Satan as he fell from Heaven like lightning"
-- M. Bison (Street Fighter's Piss Poor Movie)

current mood:
horny
current music: Penpals - Tell Me Why
Friday, June 29th, 2007
---
2:18 pm - The Best Friggin' Games Ever Made
Da' Rules:
Ok, So I've been out for a while. I figure I owe you guys who still come back from time to time some sort update. Who am I kidding? No one reads this, and Lord Tony doesn't owe anything. For his own gratification, Lord Tony is going to make a list and reason for the greatest games in every genre, in case "because I said so" isn't good enough for you. These games awesomeness is based on fun, and not good graphics like those PS3 "games". Also, in case you are wondering; I have aged, and no, I haven't changed at all.

Proof:

| | |
| --- | --- |
| | |
| Me 1 Year Ago | Me Today |





Best Games Ever:
4X: Screw you Wikipedia for giving a genre that has no games in it! Honestly, I have never played any of these games.


Action-adventure: Castlevania: Symphony of the Night (PS1) - What is a man? A miserable little pile of secrets!


Action role-playing: Diablo II (PC) - Stay a while and listen.


Adventure: Myst (PC) - If you didn't like this game, your IQ is less than 120.


Artillery: Gunbound (PC) - OMG WIDN CHANGE!!!!1!!


Beat 'em up: Viewtiful Joe (PS2) - Henshin a go go, baby!


City building: Spore (PC) - Ok, so it hasn't come out yet. Big deal.


Computer role-playing: Diablo II (PC) - How to win: Pick Paladin.


Console role-playing: Chrono Trigger (SNES) - They Call me Gato, I have metal joints. Beat me up and earn 15 silver points.


Economic simulators: Honestly, this is the last time I use Wikipedia for game related stuff.


Educational: umm... grand theft auto?


Fighting: Street Fighter: Alpha 3 (PS1) - Lol, you picked Birdie.


First-person shooter: Doom 95 (PC) - No mom, it means "Bio Force Gun."


First-person adventure: Myst (PC) - It took me 724 tries to open the safe.


Flight simulator: Tie Fighter (PC) - I don't know how the empire lost with fighters like this.


God game: Super Punch Out!! (SNES) - What, no one else game sharked it?


Hack and slash: Whatever Gauntlet Legends game that let you be the naked valkyrie.


Life simulation: Ikaruga (GC) - The blacks kill the whites, the whites kill the blacks.


MMO: World of Grindcraft (PC) - I got to level 19 and stopped, but it was still better than any other MMO.


Music: Dance Dance Revolution (PS2) - You can pick up chicks with this game.


Platform: Megaman X (SNES) - Chill Penguin cries himself to sleep every night.


Puzzle: Orio's Riddle (Online) - If ever in doubt, it's the periodic table.


Rail shooter: House of the Dead III (Arcade) - Aim for the chin, I swear it works!


Racing: Grand Turismo 2 (PS1 I think) - I never once got my driver's license.


Real-time strategy: Starcraft (PC) - Who didn't put allied victory on?! Everybody stop mining!!!


Roleplaying: Baldur's Gate (PC)- heh, Time for a bit of the rough and tumble!


Roguelike: I'll pass this time around.


Run and gun: Contra: Shattered Soldier (PS2) - If your eyes aren't bleeding, you aren't playing properly.


Shoot 'em up: Einhander (PS1) - 9 continues never felt so quick.


Simulation: Ganguro Girl (Flash) - It's like I'm really dating slutty Asian chicks!


Sports: NFL blitz 2000 (N64) - Hail Mary, Hail Mary, Hail Mary, Da' Bomb, Hail Mary...


Stealth: Metal Gear: Solid (PS1) - Snake? Snaaaake!?


Survival horror: Resident Evil 4 (GC) - Wow, I have enough bullets!


Tactical role-playing: Final Fantasy: Tactics - Monks = overpowered


Tactical shooter: Isn't "Tactical Shooter" a contradiction?


Third-person shooter: I looked, and honestly, they pretty much all suck.


Turn-based strategy: Heroes of Might and Magic II - I never played 3, 4, or 5.


Turn-based tactics: Final Fantasy: Tactics - It was either this again or Disgaea.


Vehicular combat: Auto Destruct (PS1) - There is just something about blowing up cars with other cars that makes me smile.




Quote of the Day:
"Press the action button to climb ladders."

current mood:
horny
current music: Red faction - Mell
Thursday, May 31st, 2007
---
7:15 pm - LordTony.com
Guess What:
LordTony.com broke, It looks like I'm back. =)

Quote of the Day:
"How do so many people fail at suicide? I mean, it's the last thing you do; would it kill you to do it right? Oh, wait..."

current mood:
horny
current music: Total Eclipse of the Heart
Saturday, February 25th, 2006
---
7:48 pm - My Final Update
This is it:
I have to say, it has been fun here at the only anti-blog ever, but I must move on. My website needs me. Let us not think of this as the end of Lord Tony Sama, but rather the beginning of LordTony.com. All of the action you love of me, plus more of the creative control. I am still not allowed to post porno though, so don't get your hopes up. I will see you all later, drop me an e-mail rather than a comment. That is the main difference.

Quote of the Day:
"So long suckers."

current mood:
horny
current music: I never listen to music, and I am lying when I say I do
Wednesday, February 1st, 2006
---
8:45 pm - Another Update
Just in Case there are Still People who Read This:
I just got the internet to work over here for the first time in over a week. I figure for your patience you at least deserve a movie that I was able to film edit and post in about 1 hour. Unfortunately I didn't realize I had the camera lighting set to auto, but I am not about to re-film this thing an waste another 10 minutes.

Keep checking back here, I will put any real effort into lordtony.com, but if I have a free moment I might update this old thing. Heck, it is still the only anti-blog ever.

How Bad Aeon Flux was of the Day:
"It kept me on the edge of my seat, but mainly because I was ready to bolt for the door the second it was over."

current mood:
horny
current music: Rhythmic Farting
Monday, January 2nd, 2006
---
8:03 pm
Wednesday, December 28th, 2005
---
8:59 pm - Website
More on LordTony.com:
So far all I have done is the games page, but I am working on the rest of it. Check it out. www.lordtony.com/games.html
Thursday, December 22nd, 2005
---
1:50 am - LordTony Dot Com
My Christmas Present to All of You:
I finally got my e-mail from free prohosting telling me that my site is ready.

...For future reference, if you have a registered website you'd like your account to be under, when you sign up make sure your username is set as LordTony.com... Otherwise it will automatically set it as the default jove.prohosting.com name.
We're also going to have to ask you to take down the derogatory comments about our company off of your site, or we'll have to shut it down.
Oops, I forgot I left those there. Anyway, I have reluctantly removed the dorogatory comments from the site, and will be working night and day to bring lordtony.com to you in full technicolor. This may take a while seeing as I am hardcore enough to make the whole website with notepad. That is right baby; notepad. Don't expect many more updates until after Christmas. Oh, and one more thing. Here is a movie to keep you entertained until the site is up:


::EDIT::

You will also notice all of the links that download movies from my previous site are now broken. I still think they screwed me.

Quote of the Day:
"We're also going to have to ask you to take down the derogatory comments about our company off of your site, or we'll have to shut it down."

current mood:
horny
current music: Harvey Birdman - Opening
Tuesday, December 20th, 2005
---
12:35 am - Chuck Norris Pwnz j00
50 Facts about Chuck Norris:
Ever since Bruce Lee died, there has been a power struggle between the coolest men in the world. Everyone knows that Chuck Norris, Morgan Freeman, Gary Busey, Bob Ross (::EDIT:: Only the naive think he is dead), Hulk Hogan, Bruce Campbell, and John Brzenk are just a few of the superpowers that duke it out every day to take possession of the hole left void by Bruce Lee. Chuck Norris has a slight advantage over the others though, because he was trained by Bruce Lee. Didn't know that? Well, here are a few other facts you probably didn't know about Chuck Norris.

Until 1983, all Chuck Norris movies were filmed with a hidden camera.

Viagra is extracted from Chuck Norris' beard.

Dinosaurs aren't really extinict; they're just hiding from Chuck Norris.

Chuck Norris doesn't put lights on his Christmas tree. He just lights it on fire.

A vampire tried to bite Chuck Norris and chipped a tooth. A werewolf tried to bite Chuck Norris and choked to death on Norris' skin cells flaking off. Needless to say, Norris has never lost any blood, ever.

Chuck Norris' blood can cure world hunger. Now you know why there are starving children.

Chuck Norris doesn't trust anything he can't kill. Because of this, Chuck Norris trusts everyone but ghosts, but hes working on a way to roundhouse kick them to death too.

Chuck Norris' left testicle is comprised entirely of beef jerky. Teriyaki style.

Even though Chuck Norris can cure cancer, he refuses to do so because he feels it would promote laziness and turn people into pansies.

Someone once tried to tell Chuck Norris that roundhouse kicks aren't the best way to kick someone. This has been recorded by historians as the worst mistake anyone has ever made.

Chuck Norris can eat a Rubix Cube and poop it out solved.

Chuck Norris always wins Connect Four in six turns or less.

Chuck Norris once scored 100 points in an NBA game. He was just wearing his 7-foot-tall black man outfit that he calls "Wilt Chamberlain".

Chuck Norris refers to himself in fourth person.

Chuck Norris once ate all the potatoes in Ireland, causing the potato famine.

Chuck Norris can never die. Every thirty years Chuck Norris gives birth to himself. A fully adult, fully clothed, fully bearded Chuck Norris, equipped with all the skills and knowledge of the previous Chuck Norris. Including round house kicking skills, black magic, and the timeless art of seduction.

Chuck Norris can crap bricks of gold or small children of any race.

Chuck Norris eats pirates and craps ninjas.

When Chuck Norris found out who stole the cookies from the cookie jar, he found him and broke his neck; when the owner of the cookies asked for them back, Chuck Norris proceeded to roundhouse kick him in the face, Chuck Norris loves his cookies.

Chuck Norris has only celebrated April Fools Day once. The result was homosexuals.

Chuck Norris saw the movie, "The Polar Express," and immediately roundhouse kicked his 6 year old son in the face for convincing him to see it.

Chuck Norris invented water.

Chuck Norris likes to knit sweaters in his free time. And by "knit", I mean "kick", and by "sweaters", I mean "babies".

Chuck Norris does not have AIDS but he gives it to people anyway.

"Chuck Norris" spelled backwards is "I'm going to roundhouse kick you in your throat".

Chuck Norris' girlfriend is actually a blown up doll of himself, which he still, in fact, "slaps around".

Chuck Norris once inhaled a seagull.

In 1929 the stock market crashed. The reason this happened was because of a fight between Chuck Norris and Godzilla. Many people bet on Godzilla.

The Russian Mafia once put a hit on Chuck Norris. 30 minutes later the Mafia disbanded.

Chuck Norris can smell carbon monoxide.

There is a line of fine print in the declaration of independence that reads, "All men are created equal with one exception. Chuck Norris is equal to 350,000 men." Thomas Jefferson had no choice but to add this line when Chuck Norris single-handedly and accidentally won the American Revolution while doing light calisthenics. He then ripped out Jefferson's throat for not writing it earlier, and replaced all the signatures on the declaration with his own.

Chuck Norris flosses his teeth with babies.

Chuck Norris invented the haircare product "Just For Men". He later removed it from the stores and now makes it "Just for Chuck Norris". If you ask him to share his product, he will beat you to death and eat your children.

Chuck Norris is the only man to never use an eraser.

The only gold medal Chuck Norris hasn't won at the Olympics is in gymnastics because that is for fags.

Chuck Norris was the inspiration for Donkey Kong, HD-TV, and waterslides. Yes, waterslides.

Chuck Norris is illegal in 48 states.

Chuck Norris once round house kicked a lazy-eyed child in the face because he was starring at him.

According to Einstein's theory of relativity, Chuck Norris can actually roundhouse kick you yesterday.

Chuck Norris once killed a 10,000 pound bear, tore it into 10,000 pieces, and then fed it to a school of salmon just because he enjoyed the irony.

Chuck Norris does not see dead people. He eats them.

It took NASA's top engineers 17 years to develop tools durable and precise enough to trim Chuck Norris' beard.

Chuck Norris once wanted to see what he would look like without a beard. He then split himself into two Chucks. He shaved the new Chuck Norris and called it Vin Diesel.

Beowulf is based on Chuck Norris.

Chuck Norris created the prototype for the Total Gym out of rubberbands, paperclips and the stem cells of orphans.

Contrary to popular belief, Chuck Norris was dropped at Hiroshima and Nagasaki.

Chuck Norris can eat just one Lays potato chip.

By the time Chuck Norris has finished shaving his beard has grown back.

The symbol for Chuck Norris in sign language is a middle finger on fire.

Chuck Norris can lick his elbow.

Congratulations! You now know more facts about Chuck Norris that most people do about their own mothers. Chuck Norris is the king.

Quote of the Day:
"I doubt you will get this far anyway, I bet you pansies gave up after the 10th fact about Chuck. Even reading about him was too much for you."

current mood:
horny
Monday, December 12th, 2005
---
6:45 pm - It's About Friggin' Time
Just Take the Movie, I'll Update Later:


This time with even less thought put into the dialogue.

::EDIT::

My Laziest Movie Yet:


I wasn't going to post this atrocity until... well, I wasn't ever going to post it, but Slick and Ausy Boy want to further embarrass themselves. Slick is the one on the left while Ausy Boy takes the right. All in all, it is just a really long set up for a joke that isn't worth it. Would you believe we got it in the second take?

current mood:
horny
current music: Enya - Only Time
Monday, December 5th, 2005
---
10:29 pm - The Ultimate Flame Fest
::URGENT::
I have just been alerted that the ultimate competition of flame throwing has started in the post below this one. If you want to get your head smashed in, I dare you to try posting there. Hell, it is a war zone. I had to run over to my neighbor's house just so I could use the Internet. I wouldn't miss this crap for the world.

current mood:
horny
Friday, December 2nd, 2005
---
10:53 pm - Episode 2
Lord Tony Breaks Things: Episode 2 is coming; there will be fire.
Tuesday, November 29th, 2005
---
8:21 pm - Google is my Ho Now
Bend Over Google, I Own You: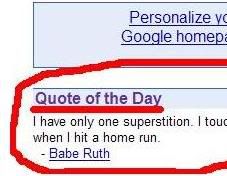 It is hard being as vein/narcissistic as I, but I like to pride myself in being one of the few people who can pull it off. On that note I would like to add that google is becoming aware of my anti-blog's awesomeness that they have even started ripping it off. The problem is that all of their quotes suck compared to the ones I use (that are stolen from bash most of the time). Anyway, back to talking about me. Any normal person wouldn't spend 2 hours typing words from his website into google to see where I stand in the Internet. Luckily a caveman ninja is hardly a "normal person." This site is at the top of google for:

anti-blog armwrestling

"nicole kidman is a whore" - quotation marks are needed

werehobos - people by day, hobos by night

Brzenk ninja - I don't want to get too redundant.

Platapussman - The super hero I made up in the 5th grade.

Tony Sama - of course
I am on the first page of google for:

Lord Tony - That one took a lot of work because apparently "Lord Tony's Wife" is the name of a book.

Lord Sama - Proving that google idolizes me.

Schizophrenia armwrestling - because other sites don't use big words

pirates sculpt American history - Just because it is true doesn't mean other people point it out.

stolen from bash - because there is no point in lying until the lawsuits start pouring in.

ROTFLOLMBO
And to put the proverbial icing on the also proverbial cake, I have added a google fight (figure 27.1). The outcome surprised me. I was expecting a slaughter.

Figure 27.1:


In a strange twist of fate, it turns out I am
only slightly more popular than Nickleback


Quote of the Day:
"Milk + Duel Masters = a winning combination."

current mood:
horny
current music: Full Metal Alchemist - Opening
Sunday, November 27th, 2005
---
11:14 pm - Rest in Peace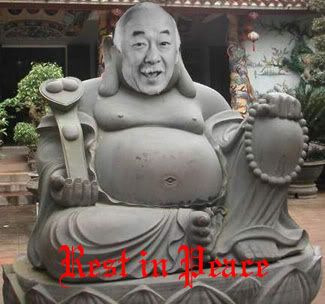 To Mr. Miyagi:
Death is a real butt hole. He steals all of Alucard's stuff at the beginning of Symphony of the Night unless you use the luck trick and get the second warg to bite you with all of your stuff off (except of course for the lapis lazuli). That is all irrelevant though, the point is, death can be a real sack of dung sometimes. Mr Miyagi had at least 10 more ahead of him. He was one of the original ninjas, and he even took time out of his ruling the universe by teaching some snot nose brat the ways of being awesome. That kid grew up to be a nobody. Do you know his name? Heck, even I don't know his name. That is because he wasn't even worthy as being in the same room as Mr. Miyagi, let alone the same movie. Miyagi was different. He was a champ... he was the best... I would keep going, but I am all torn up. I think I am just going to cry a little bit. Umm... did I say cry? I meant break some more things in Miyagi's honor. We will miss you. You will not be forgotten.

Quote of the Day:
"I wonder what will happen if I just start writing a quote of the day without actually thinking about what I am doing and then drift off into a..."

current mood:
horny
current music: American Dad - Ending
Saturday, November 26th, 2005
---
12:14 am - I Just Keep Getting Lazier
I Always Keep a Good Cop-Out for Just Such an Occasion: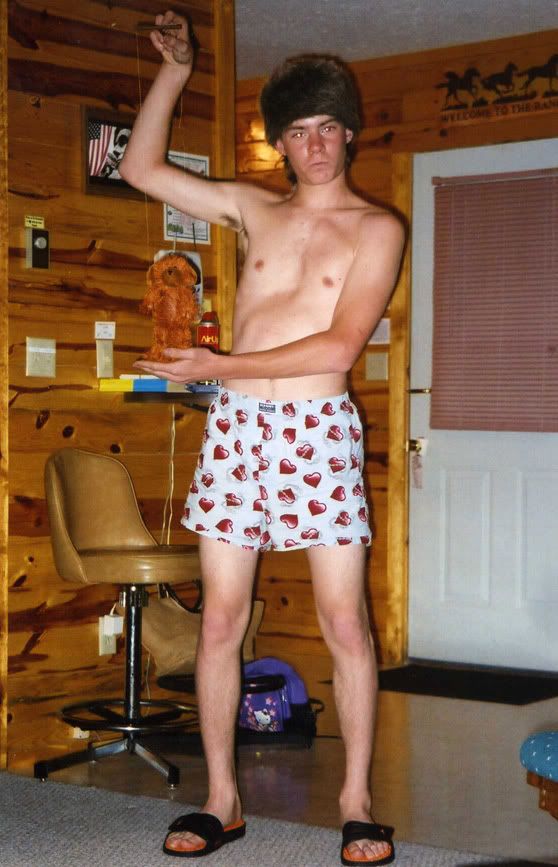 Some things are not meant to be explained.



Quote of the Day:
"Fog?!?! In Houston?!?!"

current mood:
horny
current music: Audioslave - Man or Animal
Tuesday, November 22nd, 2005
---
6:24 pm - Can I Walk the Walk?
Yes I Can:
It is safe to assume that I have ranted about my manliness on many an occasion. This makes perfect sense considering how manly I am. Sadly though, many of you think I am all bark and no bite. I have made a little film with the help of second degree black belt Brett Arnold and best boy Austin Anderson to remedy this misconception and prove once and for all that I can tear a crocodiles tongue out of its mouth. Expect to see more feats of strength once my boxing matches roll around. I can all but promise you a first round knockout, and on top of that I can completely promise you that I will destroy film of any fight in which I lose. Prepare to crap your pants at:


Click Here if that link doesn't work. The budget for this one was 28$. If you have the urge to see more of these episodes I might need a donation of funds or things to break. You have my word that every dollar will be spent on nothing except this little piece of the Internet. contact me at nesteatony@hotmail.com or on AIM (balstrath) for more information. Remember, I am just a loser without a job, and who's girlfriend is starting to get sick of me mooching off of her.

Quote of the Day:
"You must be like the monkey in the pinata; hiding with the candy, hoping the kids don't break through with the stick."
-- Kung Pow

current mood:
horny
current music: Devo - Whip It
Sunday, November 20th, 2005
---
7:27 pm - Five Minutes of Boredom
::EDIT::

I fixed the link you bloody babies.

Another Excuse for Lord Tony to Avoid Sleeping:
Warning: This is a train wreck. You're ears will bleed from the inconsistency in the sound. All I can say about this one is it looked cool in my mind's eye. Luckily I added Randy to the credits so you can blame him if you don't like it. The file sizes just keep getting bigger and bigger, this is because I like to test your patience.


Feel free to post any questions regarding the movie, and I will then pull answers out of thin air. If those answers don't work then you most likely had a valid question in which case I suggest you ask the guy who friggin' invented pinnacle studio. They neglected to mention on any of their instruction booklets that a cord for sound is required in addition to the video feed cord they provided. I will die a young man if I keep having to deal with their crap.

Quote of the Day:
Arnold: "I hope you left room for my fist because I am going to ram it into your stomach."

current music: Clicks and Whistles
Thursday, November 17th, 2005
---
9:59 pm - Reality is Confusing
I'll cut the crap: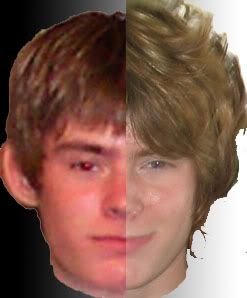 I am Tony Santi. This is the name given to me by my family and the came people used to call me by 2 years ago. I think I might be losing my grip on reality. Upon my studies, I have managed to isolate the possibility as being somwhere in between schizophrenia and multiple personality disorder. I will reread this entry and bold everything I believe not be me, but Natas writing. I have been too sleepy to function properly lately. I have also been quenching this thirst for sleep by take naps; long naps in the middle of the day. The problem here is that I have done nothing to make myself sleepy. I doubt Natas controls my body when I sleep because my family is down stairs, and I am almost positive they would notice something. On the contrary, I believe I am fully conscience when he says what he needs to say. I have distinct recollection of fabricating (making up) Natas about a year and a half ago in a conversation with my girlfriend while she wasn't there. This scared me because he started talking out loud to me, saying things I am almost confident I wasn't saying. I am sure the fear was natural. I locked him up in my head not knowing how else to deal with the problem. It was not until today that I realized he may have outsmarted me. Looking back on some of my articles, I realized that even though I recall writing it, it isn't me at all. In reality I am a rather reserved fellow who enjoys a good laugh, but not at the expense of pain. What I seem to have done is created an alter-ego that writes my anti-blogs for me and expresses the emotions that I don't feel. I am not horny all the time.
I woke up today after a bizarre nap in which I dreamed of Danielle Baker (not in a sexual way, I assure you) and I woke up scared. Apparently some time in that dream I had come to realize that my personality is separating. There are times when I am cruel, vulgar and funny; and then there are times when I logical, kind, and mature. These emotions were all one before Natas, but I noticed in the course of my dream that they are separating. They are moving apart slowly, but they are definitely separating. I am becoming two people: The Tony Sama you know is the fake, I am Tony Santi. Natas has taken my name and thrown a rather jumbled version of his own on the end. Originally I picked the name because "sama" is a Japanese title for "lord." At least that is what I have thought. I think he is smarter than I am, but I also believe that I possess control of my body that his portion of my brain cannot yet touch. I read somewhere that schizophrenia is degenerative, so I expect him to be like a cancer. He may, sometime in the future, get the better of me. That is enough about Natas though, he is just one of the roots of my problems.
Now for the real kicker. I am confused about the truth. I honestly do not know if I am making up that I am making him up. This is why I haven't told my mom, because I know she cares and would get help as soon as possible. I want to know I really have a problem before getting help for it. I also like not being normal. I don't even know if my friends are real. Actually, I believe my school friends are real, just not the people I don't talk to. I tested one day if I could get the attention of a popular cheer leader. I began talking directly to her in between classes and I did not even get a glance. She continued talking to her friends, so I tried to talk to her friends, and got the same response. I then through a wad of paper in their direction; again nothing. I kid you not, I then stood on the table and spun around and not a single head turned. Perhaps they are real and just butt holes, or perhaps my mind isn't giving them full personalities.
The thing I am worried about is not that I know I am losing my grip, it is that I don't care that I am losing my grip. If I cared I could pull myself out, but I don't. I don't want help. I like it. Reality is hard to deal with. I don't do drugs, I don't cut myself, I don't listen to rage rock, and I hardly ever turn the lights on. What I do in here is sleep, talk to my girlfriend (I know she is real because I knew her before I Natas came), work out, and break things. Maybe this my minds way of compensating for boredom. Another reason I haven't told my mom is because I will enjoy the attention too much, and I don't want to be one of those pansies who makes crap up as a cry for attention. I told my youth pastor to pray for me, but on second thought, the feeling of not knowing is a rush that I like. I know God can help me sort things out, but quite honestly, I want to let my mind degenerate before I try to fix it. I have never seen Natas. I am almost positive my friends are real. I am aware I talk to myself. I think I might be making this all up for attention, but the fact that I am mentioning that makes me think I am not. I do not want to lie about my mental health. This all might just spring from my overactive imagination. I can promise you though, if I ever lose control of my body, see Natas, see anyone that other people think isn't real. I will get help. Now, time to reread and bold the stuff Natas wrote.

Quote of the Day Stolen From Bash:
"Warmaster_Horus: But some of the stuff you can do with mayo is good
NiTessine: Yes. Like assassinations.
Mithran: You assassinate people with mayo?
NiTessine: Nobody ever suspects mayo."

current mood:
confused
current music: ...
Monday, November 14th, 2005
---
5:04 pm - Another Classic Anti-Blog Movie
I Almost Worked Myself into a Coma:
If you couldn't already tell from the blatant foreshadowing from 2 days ago, I have once again made a movie. This time though instead of 5 hours of work, it was somewhere around 30 hours. This time though, I had a great deal of help from a buddy of mine (Tank). The link will be provided later, but now is a warning along with...

Ten Reasons You Shouldn't Watch this Movie:

The quality sucks.

The file size is too big (15 megs to be exact).

You will be too busy pointing out plot holes and filming errors to enjoy it.

It probably wont work on your piece of crap computer.

It requires good speakers to hear the sounds that I took 20 hours putting in.

There is no awesome dancing scene at the end.

You already know who is going to win.

There is too much violence.

There is too much nudity.

The plot will most likely go over your head.
I guess I can't stop you from watching it anyway. Here you go. Don't come crying to me if it is too awesome and you get your face rocked off. I don't even know of any places where they can fix rocked off faces. Call a doctor or something.




Quote of the Day:
"Women have ovaries; men have kidneys."

current mood:
horny
current music: Halo - Opening Suite
---