Monday, February 28th, 2005
---
4:35 pm
4:27 pm - what's going on in my head
okay, okay... So what is going on in my head?
basically a jumble of a bunch of really confusing stuff, and it is driving me crazy.
Well, how do i explain this? umm... it might help if i could put this feeling into words.
It's like i was telling Cindy and Tashio today afterschool, "I hate Mike because i don't hate him." I know that doesn't really make sense, but that is how i feel right now. I still haven't gotten a reply to the email i sent him a week ago. Maybe he just doesn't check his email that often, but it is driving insane waiting for a response from him. Any kind of response at all would be nice!!!! AHH!!!

current mood: crazy
current music: Rebel Rebel - David Bowie
Sunday, February 27th, 2005
---
6:41 pm - A New Game:
if you know me, you know i love history... so:

Pick three people from anytime in history who you could conceivably 'do'.
No invented people, but dead people and 'were attractive in their prime but not now' people are allowed.

God this is hard!
After much deliberation, here's my top three:

3. Alexander Hamilton. I don't know why, but this guy has always been my favorite federalist. He was right up there with Thomas Jefferson when it comes to importance in founding our country and its government, it's just too bad that his life got cut short because of a stupid duel. Damn you Arron Burr!



2. Bob Dylan. Aww. My favorite Jew (and you know how much i love Jewish boys!) What an inspirational lyricist. The reluctant voice of the counter culture movement of the 60's has shown perseverance throughout the decades, and for that I love him.



1. David Bowie. Is this a surprise? of course David Bowie is at the top of my list... Look at him. The man is a god.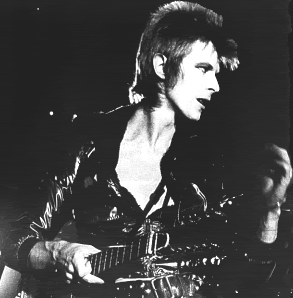 current mood: drained
current music: John, I'm Only Dancing - David Bowie
Saturday, February 26th, 2005
---
11:08 pm - this is how i feel...
Friday, February 25th, 2005
---
10:47 pm - an analogy of sorts
Here's an analogy for all you puzzle-solvers to figure out:

Everybody has a favorite pair of jeans (or a favorite something, just work with me here). We are the most comfortable when we wear those jeans, and yet we still look good wearing them (i mean it's not like wearing sloppy sweat pants, you actually look and feel good in them). Over time they start to get really worn. You notice, but you don't pay too much attention, because there isn't really anything that you can do. You just keep on wearing them, and you're content. Eventually they become so worn that small holes appear. "Well, it is only a small hole," you try to convince yourself, and just try ignore it. Just in case, you go and try on some other pairs at the store, but nothing fits quite the way that "old faithful" does. One day the small hole becomes a giant rip, (in a place where a rip would not be suitable to have). You try your best to mend the rip. "Good as new," you say as you finish patching up the hole. You try to wear them again, but it just isn't the same. Reluctantly you return to the store and purchase a new pair.

Ob-la-di, Ob-la-da, life goes on
Thursday, February 24th, 2005
---
8:54 pm - Update...
Well, i learned today in psychology that journaling helps to relieve stress. I guess that is true, it always feel good to get things off your chest.
What is there to say though?

I've decided that from now on i will refer to Mr. Love as Mr. Hate... because, well, i hate him. I know that seems rash, but i realized what it is about him that rubs me the wrong way. He is such a pussy!
Seriously, he is the kind of man i hate. In British literature we read Chaucer's "Wife of Bath's Tale," and in it they said that deep down the only thing that every women really wants to control their husband. Well, i can see where that might be true... but what i want more than that is a man who can be a man, Stand up, and be dominating... that is more of a turn on than a push-over any day.
But anyway... enough with math and math teachers... i hate them. The only good thing about my calculus class is that Mike is in it. But it is not like i talk to him or anything (i'm too big of a chicken). I just sit there and listen, grin when he pipes up to correct Mr. Hate, think to myself "aww that's so cute," and occasionally take a peak around Heather to see him earnestly working to solve some integral or derivative problem. (pretty pathetic, huh?)
Tuesday, February 22nd, 2005
---
3:29 pm
I feel stupid now.

But then again, i always do this to myself... I got so depressed today when i didn't get any kind of response from Mike. I thought to myself "even if he isn't interested he could at least have the common courtesy to say something." As the day progressed i got more stressed out, i don't know why. I am usually so good at putting on the "everything is peachy" mask to hide my real feelings, but today it was as if they were written on my forehead. As soon as i got to the yearbook office Caitlin asked me what was wrong. I had been lying to myself, telling myself i was fine and that i was over-reacting. When she knew that's when it came gushing out, like a landslide... i re-told the whole whimsical tale... for what felt like the billionth time. She was sympathetic and gave me a hug (along with that cute little pouty face she does). I felt better at first that it was out, but then i felt worse. It was real now, i couldn't pretend that i was imaging things. I went to my locker after school and Fatimeh asked "What's wrong?" I thought to myself "Is it really that obvious?" I told her that i was upset about the whole Mike issue.. . She tried to cheer me up with a little humor: "Remember Jordan, he's Mormon." Sigh... "yeah," i replied, "but at this point i'd even put up with his 14 other wives."
I walked to my car with Cindy. I told her that it felt like the end. She said that at least i tried... but i always try, and nothing happens. It is so discouraging.
I got home from school finally, yelled some obscenities just for the heck of it... it felt good to swear. My sister flinched, i apologized. "It's the stress," i told her, "something for you to look forward to." I came upstairs and sat down in front of the computer. Let's see what i got in the mail today.
Can you even guess what was in my inbox? A letter from Mike.

I'm so stupid.
Sunday, February 20th, 2005
---
7:39 pm - Gypsies: Tramps and Thieves?
Why hello hello my little droogies, (if you haven't seen "Clockwork Orange" that probably doesn't make much sense... you should see it though, it is good. But be forewarned it is rated R for a reason.)
It has been a while since i've gotten a chance to update, so i thought i'd take this opportunity to do so.
Never give someone a note that says "e-mail me"because you will have this constant urge to check your e-mail, and this constant sensation of disappointment when there is nothing new in your in box.... so in case you haven't guessed, i told Mike to e-mail me when I gave him that note on Friday. And today is Sunday, and i still haven't gotten a reply. Maybe he doesn't have e-mail though, or maybe he doesn't know what to say... I don't know, but the anticipation is killing me!
Um, what else is new.... well i went to my Grandma's house, it was one of my cousins' birthday party. I was getting really annoyed though because everybody kept asking me where i was going to go for college and when i'd know for sure. I DON"T KNOW! I haven't a clue where i'll be next fall, i just know it won't be here.
Friday, February 18th, 2005
---
7:40 pm - more Bowie lyrics
i had an impulse to post more Bowie lyrics...
I want to dedicate this song to Sam.

Changes
(David Bowie)

Low down
Ooo

Still don't know what I was waiting for
And my time was running wild
A million dead-end streets and
Every time I thought I'd got it made
It seemed the taste was not so sweet
So I turned myself to face me
But I've never caught a glimpse
Of how the others must see the faker
I'm much too fast to take that test

Ch-ch-ch-ch-Changes
(Turn and face the strange)
Ch-ch-Changes
Don't wanna be a richer man
Ch-ch-ch-ch-Changes
(Turn and face the strange)
Ch-ch-Changes
Just gonna have to be a different man
Time may change me
But I can't trace time

Ooo yeah
I watch the ripples change their size
But never leave the stream
Of warm impermanence and
So the days float through my eyes
But still the days seem the same
And these children that you spit on
As they try to change their worlds
Are immune to your consultations
They're quite aware of what they're going through

Ch-ch-ch-ch-Changes
(Turn and face the strange)
Ch-ch-Changes
Don't tell them to grow up and out of it
Ch-ch-ch-ch-Changes
(Turn and face the strange)
Ch-ch-Changes
Where's your shame
You've left us up to our necks in it
Time may change me
But you can't trace time

Strange fascination, fascinating me
Ah Changes are taking the pace I'm going through

Ch-ch-ch-ch-Changes
(Turn and face the strange)
Ch-ch-Changes
Oh, look out you rock 'n rollers
Ch-ch-ch-ch-Changes
(Turn and face the strange)
Ch-ch-Changes
Pretty soon now you're gonna get older
Time may change me
But I can't trace time
I said that time may change me
But I can't trace time
5:23 pm
I found my horoscope to be kind of ironic:
Aries
Your energy, optimism, and enthusiasm should all be flying high today, dear Aries, and you're apt to feel that you can conquer anything. You can - as long as it has to do with words. Writing, speaking, even something so mundane as trying to convince someone of something should come far more easily to you today than usual. If you need to catch up on your correspondence, go to it. You'll get it done quickly and well.
3:39 pm
I wrote Mike another note and gave it to him today... maybe i will give you some more details on this later (like what the note said and what happens), but i just don't feel like it right now.
Wednesday, February 16th, 2005
---
3:47 pm - Life On Mars?
I think some Bowie lyrics might make me feel better... So here's the words to my favorite Bowie song:

Life On Mars?

(David Bowie)

It's a God-awful small affair
To the girl with the mousy hair
But her mummy is yelling "No"
And her daddy has told her to go
But her friend is nowhere to be seen
Now she walks through her sunken dream
To the seat with the clearest view
And she's hooked to the silver screen
But the film is a saddening bore
For she's lived it ten times or more
She could spit in the eyes of fools
As they ask her to focus on

Sailors fighting in the dance hall
Oh man! Look at those cavemen go
It's the freakiest show
Take a look at the Lawman
Beating up the wrong guy
Oh man! Wonder if he'll ever know
He's in the best selling show
Is there life on Mars?

It's on Amerika's tortured brow
That Mickey Mouse has grown up a cow
An' now the workers have struck for fame
'Cos Lennon's on sale again
See the mice in their million hordes
From Ibiza to the Norfolk Broads
Rule Britannia is out of bounds
To my Mother, my dog, and clowns
But the film is a saddening bore
'Cos I wrote it ten times or more
It's about to be writ again
As I ask you to focus on

Sailors fighting in the dance hall
Oh man! Look at those cavemen go
It's the freakiest show
Take a look at the Lawman
Beating up the wrong guy
Oh man! Wonder if he'll ever know
He's in the best selling show
Is there life on Mars?
3:44 pm
Well, it is Wednesday... and this week is taking an eternity to end!
Tuesday, February 15th, 2005
---
3:40 pm - Looking for a hamburger...
I'm really okay with being single.

I've been single for the majority of my life, and I've survived up to this point. Admittedly it has been tough, but i am a survivor. It really starts to gnaw on my nerves though when i SEE so many couples all around me and HEAR so much about ho wonderful whats-his-face is all the time. And i'm not trying to sound bitter but it really gets old. I try to be genuinely happy for the people who are happy, but when the whine about it that's when i get annoyed. I'm not really talking about anyone in specific, though if you know me you might think that i am. I just think it is really inconsiderate to complain about what they have to some one who doesn't have anything. Here's an analogy (something i'm famous/infamous for): It is like a person eating a McDonald's hamburger in front of a starving person and then complaining to the starving person that the special sauce wasn't "special" or that they wish it had came with fries.... Hey at least you have a hamburger! Geez!

Okay, so maybe I'm not okay with being single.
Monday, February 14th, 2005
---
3:58 pm - Give me money... that's what i want
I did my taxes today...
I should be getting a $170 refund... that is nice.
I think I'll use it to buy shoes, and maybe some clothes, and music. I feel like treating myself to something nice. Especially because these next few months of school are going to be hell... but as soon as they are over I'll be free. Yeah! I'm definitely looking forward to it.

Speaking of hell, it is hard to say which class I hate more: Psychology or Calculus. DEFINITELY CALCULUS! The scary thing is I have to take an AP test for both of them in May and I don't really know too much about either of them. (Speaking of being clueless about AP tests, I don't know ANYTHING about Macroeconomics. Maybe if Hayslett would have made that class interesting I could have paid attention and learned something!) At least I can teach myself psychology and it is relatively interesting. As for calculus I'm highly doubtful that I will be able to teach myself that... I know I should make an effort to do the homework and catch up in that class, but like I was saying earlier today I have serious motivation issues.
1:02 pm - Trying to get motivated...
I took a half-day.
I'm home now.
I have so much to do, I just have to get busy.
But it is so hard.
I need some motivation, some inspiration...
hmm... how about a song?

(sing along if you know the tune)

Modern Love

(David Bowie)

I know when to go out
I know when to stay in
Get things done

I catch the paper boy
But things don't really change
I'm standing in the wind
But I never wave bye-bye

But I try, I try

There's no sign of life
It's just the power to charm
I'm lying in the rain
But I never wave bye-bye

But I try, I try

Never gonna fall for

CHORUS
Modern love - walks beside me
Modern love - walks on by
Modern love - gets me to the church on time
Church on time - terrifies me
Church on time - makes me party
Church on time - puts my trust in God and Man
God and Man - no confession
God and Man - no religion
God and Man - don't believe in modern love

It's not really work
It's just the power to charm
Still standing in the wind
But I never wave bye bye

But I try, I try

Never gonna fall for

CHORUS

Modern love - walks beside me
Modern love - walks on by
Modern love - gets me to the church on time
Church on time - terrifies me
Church on time - makes me party
Church on time - puts my trust in God and Man
God and Man - no confession
God and Man - no religion
God and Man - don't believe in modern love

Modern love - walks beside me
Modern love - walks on by
Modern love - gets me to the church on time
Church on time - terrifies me
Church on time - makes me party
Church on time - puts my trust in God and Man
God and Man - no confession
God and Man - no religion
God and Man - I don't believe in modern love

Modern love - Modern love (x 12)

Modern love - Modern love, walks beside me
Modern love - Modern love, walks on by

okay, okay. It isn't really inspirational.
But i like it... and now i'm gonna do what i gotta do.
Sunday, February 13th, 2005
---
8:06 pm
It's Sunday, and I had to work. I never work on Sundays. What's up with that?
The bad thing is that Sunday is usually the day that i get stuff done. But because I had to work, nothing is done.
Nothing.
Crap!
I have so much homework left still to do... I might not do it all... in fact, I might take a half-day tomorrow. I have a lot of stuff that I still have to catch up on
Friday, February 11th, 2005
---
11:18 pm - Always Crashing In The Same Car
(David Bowie)

Every chance, every chance that I take
I'll take it on the road
With kilometers and the red light
I was always looking left and right
Oh, but ?
Always crashing in the same car

Jasmine, I saw you peeping
As I pushed my foot down to the floor
I was going, round and round, the hotel garage
Must have been touching close to ninety-four
Oh, but I'm always crashing in the same car

Yeah


Oh this reminds me of a funny story... i almost hit some pedestrians today. Okay, so that isn't really funny. Actually it was really scary. The roads were kind of snowy this morning, especially the back roads behind the school. Anyway, appearently i was driving too fast, because i went to turn left, but instead my car slid right. Right to where the pedestrians were standing waiting to cross the street. I know you aren't suppose to stay on the break when you are skidding... but i kept thinking "I CAN"T hit them! i can't kill anyone this early in the morning!" Luckily my car did stop a few feet from the terrified pedestrians. Then i tried to back up, but i didn't look behind me, and i bumped into this other car that was on my tail... oh well, he shouldn't have been so close. No damage done...
9:57 pm - A Star is Born...
Well, I decided that I should have an online journal.
Mainly because it seems like every time I feel chatty and come on-line to talk nobody is here. So I'll do the next best thing: I'll talk to myself.
Umm… let me think of something interesting to talk about.

Well this is kind of old news, but news is news and I'll give you an update.
(Deep Breathe) Okay, here we go...
Alright, in order to truly understand all of this we are going to have to go back in time to last Wednesday morning... fasten your seatbelt...

WENDNESDAY MORNING: Okay, I don't know how the idea got into my head, but I think it might of had something to do with Fatimeh telling me that Mike wasn't a valentine valet because he didn't think that anyone would bid on him. Well anyway, I had this crazy idea that I should bid on him anyway. I didn't expect him to be a valet; I just thought it would be an easy way to drop a BIG hint. So yeah... I made up my mind, but I first had to check to see if it was going to work. So that morning I went with Cindy (for moral support) to Mrs. Letzter's office. So, I got in there and asked her, "Hypothetically, what would you do if someone were to bid on a person who wasn't one of the valets?" She said "No... blah, blah, blah... (Some lame excuse)... I can't." I guess I looked disappointed at that point because she than asked, "Why, do you have a crush on someone?" I just looked at her, said "No," and walked out. But Cindy, who was sitting on the couch didn't leave quick enough, and somehow Mrs. Letzter weaseled the answer out of her.

WENDNESDAY NIGHT: Yeah! Winter One Acts! So I got to the show a little early and sat down in the second row! I was really excited to see how "The Commute" turned out, because from what I'd seen it was brilliant! Anyway, I was early and I guess I caught Mrs. Letzter's eye because she came over to talk to me. She was really excited to... "Write him a note and I'll give it to him. We could even put it on the pink paper that I use for the valentine valet notes. We could make it a secret admirer note if you want..." Since when did it become 'we'? I don't know... I looked at her and said, "I've tried a secret admirer note before, and it didn't work. That is a long story." then she said, "We'll think about it, I want to try to do something clever." I just nodded my head so she would go away... and luckily she did.

THUSDAY: I don't know why but I actually started thinking seriously about Mrs. Letzter's ideas. I tried to measure out both the good and bad aspects of it… Well, it would be easy, and it would insure that I didn't wimp out… but, it is also kind of cheesy and awkward that Mrs. Letzter is involved… so I thought, and thought, and thought, and thought…. Until finally around 11 P.M. I decided I might as well try it. And so I sat down and began to compose the note…

THE NOTE: Okay, I know you are dying to know what I said in the note… so here is the jist of it: "Mike, I am writing you this note, because there is something important that I think you should know. It basically boils down to one simple fact: I've liked you forever. (Okay, okay. Forever is a bit exaggerated, but it has been a long time. I don't know if you ever found out, but I was the one who wrote you those secret admirer notes sophomore year. I don't know why I never had the guts to tell you, but I will admit that I am a coward when it comes to these things.) I'm just telling you, because it is a secret that I can no longer keep to myself. All I ever here are positive things about you. About how smart you are, how nice you are, how beautifully you sing, and the list goes on. Sincerely, Jordan Johnson." And that's, all she wrote J. As you can see, it wasn't quite finished, but I hit a wall and didn't know what else to say…

FRIDAY (DAY): Okay, so I had a note… but I wasn't exactly sure what I was going to do with it or how I was going to finish it…. I showed it to Cindy and she agreed that it wasn't complete… she told me just to take it to Mrs. Letzter and see what she thought of it… I don't know why I listened to Cindy's advice, but I took it down to Mrs. Letzter's office. When I got there she was surrounded by her usual cronies… but finally they backed off and I said to Mrs. Letzter, "I think I might take you up on your offer, I have a note, but it isn't quite finished yet…" She read it and said "No, it is beautifully written, just ad 'I thought you should know. If you want to talk about it my phone number is…" Umm… okay, I wrote the last few sentences on the paper and handed it to her. She was going to re-type it and send it to him later in the day. I left the office wondering if I had done the right thing. I worried about it all day, until 5th hour when I went home sick… a combination of allergies and nerves had gotten the better of me, I had to go home.

FRIDAY NIGHT: I got wind that Mike received the note during sixth hour from Sam… apparently, David took a special interest in my person affairs and reported it all back to Sam, who has been out of school for the last week or two. But I couldn't get any details about how he reacted, or if he had read it…. So now I was really nervous/excited… Plus I was going to see One Acts again… that meant that I'd see him, and he might see me… OH NO! So I went to One Act because not only was "The Commute" awesome, but also I had to retake the picture for the yearbook because I had accidentally erased them all earlier that day (Oops!). So we watched One Acts… and then they were over… and it got to the part where everybody is mingling (you know what part I'm talking about, at the end?) I see Mike all the way over on one side of the stage… I'm thinking to myself 'Crap, crap… where's the nearest exit, I have to get out of here...' but no, everybody who I was with was now spread out chit-chatting with all the "actors" about how "good" they were. So I see Mike, and he starts coming my way… I look around one more time, trying to find someone who could save me, but to no avail, he was getting closer. Finally he was there, right next to me. He smiled and said hi. I said "I take it you got my note." He said "Yeah, I tried to call you like seven times." WHAT! Oh no…I said "that is so embarrassing, I don't even know my own cell phone number… hold on, Heather what's my cell phone number?" I don't know how she does it, but she has everybody's phone numbers stored in that brain of hers… But she told me what I had written down for Mrs. Letzter to type up… it turned out that she had made a typo, and instead of putting 7117 she put 7717… Damn her! But anyway… we talked, kind of, for a few more minutes… I told him he was really good and that "The Commute" was my favorite… he said thanks and he agreed… I invited him to come to Colonials with us, but he had a cast party to go to… I said bye, and I'll talk to you later… and that was it… but it was a start, maybe…

(or maybe not)

TODAY, FRIDAY: It has been a week. We haven't spoken a word to each other. I think he might of looked at me on Monday, but since then he hasn't even gazed in my direction. It is so frustrating. It was so hard for me to tell him what I did (even though I took the easy way out). It my mentality now that I've said what I had to say, now it is his turn.

Unfortunately, Not the happy ending I had hoped for.
---