The Matchbox Project's journal
Saturday, March 31st, 2007
---
3:42p - in the beginning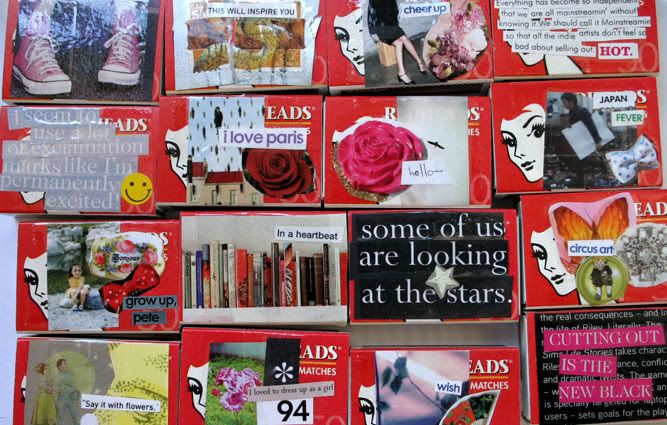 I saw this cute but squashed matchbox on the road outside my apartment in Seoul and tried unsuccessfully to revive it. I had forgotten about matchboxes and suddenly started noticing them. I liked looking for different pictures and how the boxes are designed like mini-drawers. Maybe it's a strange family quirk because I mentioned it in passing to my mum when I got home and she pulled out containers of saved matchboxes to show me. Matchboxes spanning four decades, from her first overseas trip at 19 to family holidays so long ago I don't even recall. And she had an anecdote for each.
"Don't you remember??" she beamed, holding up a cream coloured hotel matchbox, "We stayed in this really posh hotel in Melbourne, you and your sister were about 2 and 5 and we ordered room service. It was a big deal and they kept getting our order wrong!"

And the matchbox project was born. I spend a great deal of time staring out of bus windows and into space at my tiny boutique and entertained myself trying to think of things that would fit into matchboxes. Silly presents that I could send to my favourite people. It felt like a super productive to way to spend time otherwise spent daydreaming.

I spent my lunch breaks brainstorming, drawing, writing and shopping. I carried an empty matchbox with me most of the time to make sure things fit. When it got squashed I drew an outline of one in my notebook so I could keep checking.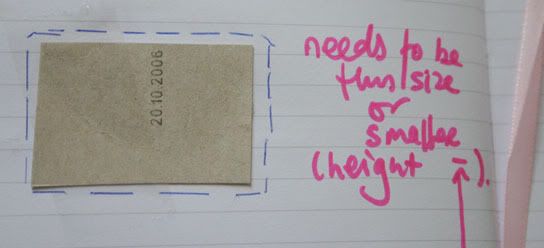 I felt like a pyromaniac buying 20 matchboxes at Woolies Metro especially because the lady who served me looked at me as if I was about to start a small bushfire. It was this shady sideways glance that made me want to lie, smile sweetly and tell her that it was my grandpa's 120th birthday and I needed the matches to light all the candles for the enormous chocolate cake I was making.

The best part was decorating the boxes, I wanted to make sure they were fantastically different inside and out. I had trouble deciding who got what and wanted to keep most of them. Instead I photographed them profusely.

Actually the best part was packing the boxes, it was like packing lollybags as a kid (which I love love loved and always planned just a little too carefully) only the contents of each was completely personalised. Maybe it's something you've said to me, something we've done together, an in-joke, you may have even asked me for it at some point. Whatever it is, only the recipient will be able to truly appreciate it.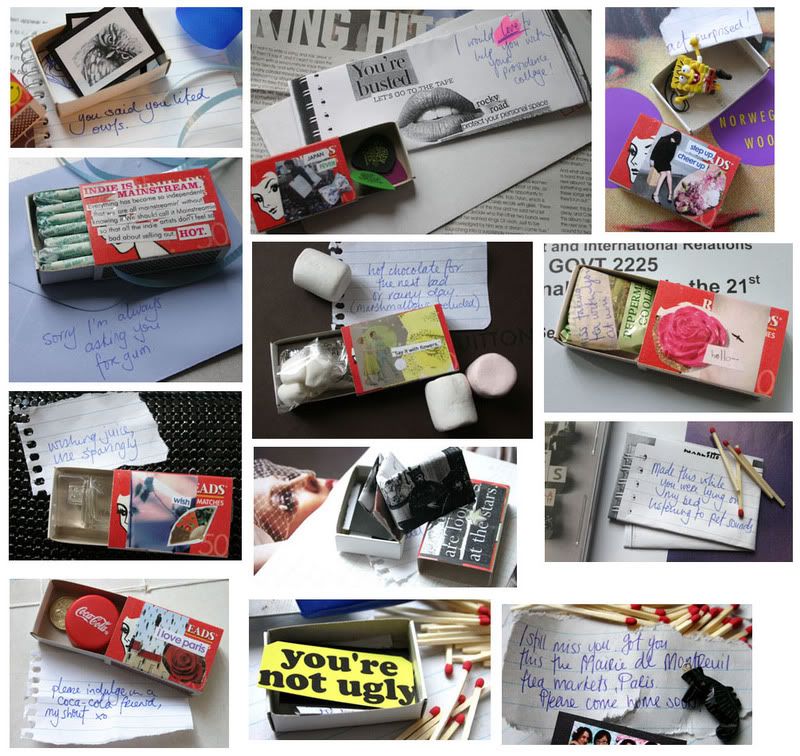 I think I'm single handedly keeping Australia Post in business. The old man at the post office was amused by my stack of envelopes.
"You turning 21? Invitations? Easter presents?"
I smiled as he fussed over my stash, he insisted on attaching every stamp himself, strategically placing them around my oversized handwriting and star stickers.
"Your friends will be impressed," he promised me, "They will look at the envelope and think 'Oooh! Look at all these beautifully coloured stamps! They are so pretty!'"
He urged me to put my name and return address on the back.
I told him not to worry, my friends will know it's from me.

More pressing is what to do with a thousand matchsticks??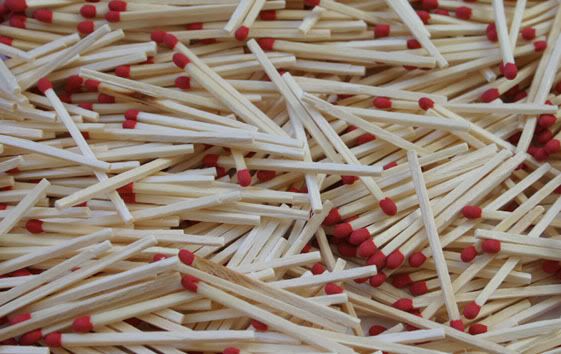 Well 998, I want to keep these two.




There was no real aim in this project, other than an attempt to induce parallel synchronised randomness.

Could I make people smile or laugh across Sydney simultaneously? That would be super cool. I hope that you liked it. I hope that if you were having a bad day it cheered you up and distracted you even if it was for a second or two. I hope that if you were already having a good day it made it even better.

x
---
---