xX110Xx's Journal
Tuesday, March 16, 2004
7:00PM - merrrrrrrrrrr
I dont use this much but i just felt like saying hi, i havent completely forgotten about you all. and this journal... yea so, its snowing right now, going surfing later this week prob, itll be sic.... yea, so if its a snow day tom im hanging with H-W peeps fo sheezy.... yea, outta be fun. anyway- back to studying...
Friday, February 20, 2004
1:21PM
eh, so i havent updated in a while- sue me.... if you really do, ill kill you, wait, you could sue me with that too... im sorry, i retract both previous statements, cept for the one where i said i havent updated in a while, because that is a solid fact... i havent, i have two other journals to keep up with.... fun fun!

dont look for them, if i havent told you them, then i probably dont want you lookin... this blurty is for everyone though, fully filtered and screeed for your PUBLIC viewing pleasure...

eh, so what if im thinking about telling people ona my other journals, it could casue alot of problems.... so i probably wont....
i am so bored right now, just ramblin on..... mmmmmm HTML 2 Class. sweet. im gonna get my Web Design Cert.!!! ahah
mother fucker... ya.. ok, im done, so bored, kinda lonely.....

ha sneaking out or in, or around is sweet, lotsa fun, specially when its with super cool people ;)

anyway.... im bored, im gonna go surf the web now, wait
speaking of surfing
I WENT YESTERDAY




aahah
water temp: 34.9*F
air temp: 36-41*F
Wetsuit: XCEL 6-5-4
Board: Mark's old 6'4" JC Hawaii - Fish shape
Waves: Knee to armhead high (3 to 6 an a half feet)

what an amazing suit.... i wasnt cold at ALL!

I went with zack, aaron and morgun- it was so awesome, and my dad took us, it was sweet, that made my vacation, just getting to use my equip and get out there!

I can't get over how amazing the suit was, i was comfortably warm.... in 34.9 degree water!

oh ya.... mmm vasaline on my face.....

ha, anyway... ok noe im done.... ttyl
Friday, February 6, 2004
4:59PM
if you know my other journal the one some people know and others i dont want to know but since its on the internet im taking my chances.... check it, basicly today sucks...
Wednesday, February 4, 2004
8:25PM - son g stuck in my head yo
Hello there, the angel from my nightmare
The shadow in the background of the morgue
The unsuspecting victim of darkness in the valley
We can live like Jack and Sally if we want
Where you can always find me
We'll have Halloween on Christmas
And in the night we'll wish this never ends
We'll wish this never ends

(I miss you I miss you)
(I miss you I miss you)

Where are you and I'm so sorry
I cannot sleep I cannot dream tonight
I need somebody and always
This sick strange darkness
Comes creeping on so haunting every time
And as I stared I counted
Webs from all the spiders
Catching things and eating their insides
Like indecision to call you
and hear your voice of treason
Will you come home and stop this pain tonight
Stop this pain tonight

Don't waste your time on me you're already
The voice inside my head (miss you miss you)
Don't waste your time on me you're already
The voice inside my head (miss you miss you)

Don't waste your time on me you're already
The voice inside my head (I miss you miss you)
Don't waste your time on me you're already
The voice inside my head (I miss you miss you)



Im so bored, at my html class, i sorta miss someone i thought i wouldnt miss... like- like i am right now, i dunno maybe its cuz im just really lonely at the momement and this week and last week, or maybe its cuz i do miss this person- i mean, not like there gone or anything- even moved away, just i havent seen them in a while, and by a while i mean a weekish?? i dunno, its the missing feeling, and i dunno- its wierd i totally forgot the words "i miss you" were in that song until i got the lyrics, i just have the first part and last chorus in my head.... damn catchy nice blink songs- altough, thank god it took the spot in my head that DANGER HIGHVOLTAGE had last night and this morning.... i dunno- mmmm HTML 1 at the Cummings Center, hehe... anyway... ill ttyl

adiadidos

X-out
Current mood: feeling in my stomach
Current music: i miss you, the parts in my head (chorus)
Saturday, January 17, 2004
9:51PM
yo, yo, yo whats is goin onnnnnnnnn! im so bored, so so so so so borrrerd, some reply with a cool story, or comment or ANYTHING! so i know SOMEONE reads this friggin thing.... please?
Sunday, January 4, 2004
9:12PM - Lil late for the holidays, but screw-
ok, this was an assignment, and it was u hada write a chrismas story- i havent proofed it yet- but im bored- and for santa i was gonna put like something else- but it would get a better grade with santa- so ya- here-


Once upon a time there was a child named Jimmy Thorbush, little Jimmy was really excited because the holidays were approaching and that meant PRESENTS! To prepare for this time of giving, little Jimmy went to work on a wish list up in his room. He wrote down tons of stuff; crayons, toy trucks, Play-Dough™ and a EMP pulse above his town. Well, you may find that odd, but Jimmy was no criminal mastermind, he just wanted his family back.
See, his family had become enveloped in the new electronic world of 21st century and this left no time for poor Jimmy. His mom was always waiting around the TV for Opera and Dr. Phil to come on, if not that she was surely watching some chick flick over and over on InDemand™. Bobby, his older brother was always playing some kind of game with the computer on the internet, or chatting with his friends on AIM. His dad was always on "important" cell phone calls or servicing his new Segway™. So you see all Jimmy wanted was so attention, his family back.
So Jimmy sent his letter off to Santa, asking for all these wonderful things, and the EMP pulse over his town, and hoped for the best. He sat in his room, waiting for the holidays to roll around, for some of his wishes to possibly be answered. He waited and waited. Then came Christmas eve, and little Jimmy waited, o-so patiently downstairs by the fire, waiting for Santa, with milk and cookies. See, everyone in little Jim's family was so busy with their own 21st century things, no one had bothered to send him to bed.
So little Jim waited, and all of a sudden he heard Jingle Bells over his house and then saw a very bright flash. Then, everything in the neighborhood except for fireplaces and candles went dark. Everything turned off. Computers, TVs, Cell-phones, Gameboys™, Playstations™, EVERYTHING. Little Jimmy squealed. He had gotten his wish. Content and happy, Jimmy went off to bed. The next morning however, he woke to madness.
His house was in shambles, everyone was going crazy. His mom was freaking out because she could watch her dear Dr. Phil. His brother was spazzing because he felt disconnected from his friends. And his dad was angry because he was missing important work calls. Everyone was so flustered about their 21st century things no one had time for poor little Jimmy, it was just as bad as before.
Little Jimmy went up to his room and cried. He didn't know what to do. His plan had backfired and he had done the last thing he wanted to do, upset his family even more. So Jimmy decided he'd write another letter to Santa. This one read a little different:
"Dear Santa,
Please mayk everything back the way is was again. Can you please put everything back?
I'm sowy, I know what I did waz bad. Can you please change everything back?
I just want my famwilly bak.
Luv,
Jimmy"
That was his letter and he sealed it in an envelope, ready for sending. However, he then remembered this was going to Santa, the big man. He went back and looked up everyword, best he could in the dictionary, rewrote the letter, and sent it. The old copy he had took out of the envelope and placed in the recycling bin. Then Jimmy went to his room and waited.
Just as a jingle was heard in the distance approaching little Jimmy's house, his mom, in search of an old TV guide to see which episode she was missing, went rummaging through the recycling bin. As she did so, Jimmy's rough draft letter with its bright crayon letters seemed to shout out to her. Reading it with tears, Mom showed Dad, and Dad showed Bobby and they were so touched, and takin-a-back by it, they didn't even acknowledge the bright flash, or notice the flicker of all 21st Century things coming to life. They were so astonished they had overlooked poor little Jimmy they all rushed into Jimmy's room and gave him a great big hug. All Jimmy could do was whisper "thank you Santa.".



END
Thursday, December 18, 2003
10:31PM - VOTE DAMN YOU!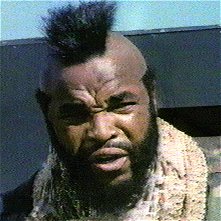 V.S.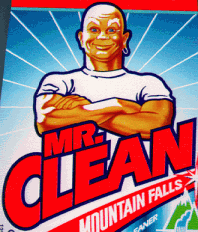 10:30PM - I stole this- fuckin deal :P
Monday, December 15, 2003
7:58PM - you know that u have too much free time when....
FAIRY TALE
nce upon a time there has a young MASON named (INSERT MALE PORNSTAR NAME HERE). He was MESSILY DROOLING in the SLIMEY forest when he met HOTT BOBERT, a run-away NUMERALOGIST from the SEXXXY Queen TRIXIE.
(INSERT MALE PORNSTAR NAME HERE) could see that HOTT BOBERT was hungry so he reached into his ENIMA BAG and give him his CHEWY PINNAPPLE. HOTT BOBERT was thankful for (INSERT MALE PORNSTAR NAME HERE)'s PINNAPPLE, so he told (INSERT MALE PORNSTAR NAME HERE) a very HARD story about Queen TRIXIE's daughter AMBER. How her mother, the SEXXXY Queen TRIXIE, kept her locked away in a MORGE protected by a gigantic PORPUS, because AMBER was so SWOLLEN.
(INSERT MALE PORNSTAR NAME HERE) SCREWED. He vowed to HOTT BOBERT the NUMERALOGIST that he would save the SWOLLEN AMBER. He would SLOBBERING the PORPUS, and take AMBER far away from her eveil mother, the SEXXXY Queen TRIXIE, and FUCKING her.
Then, all of the sudden, there was a STICKY FIRESTORM and HOTT BOBERT the NUMERALOGIST began to laugh. With a puff of smoke he turned into the gigantic PORPUS from his story. SEXXXY Queen TRIXIE FELATIOED out from behind a BANANA and struck (INSERT MALE PORNSTAR NAME HERE) dead. In the far off MORGE you could hear a BURP.
THE END.
Sunday, December 7, 2003
1:26PM
I'm sorry everyone.

like that helps :/
like youd talk to me now- :(
Tuesday, December 2, 2003
9:40PM - and I AM the most horrible person I know
-shaky waters-


...and Im the worst person i have ever come to know-
Monday, November 24, 2003
10:49AM - ::sigh::
alright, i know i pissed at least a couple people off this weekend. however i dont' exactly know how. That's a problem, because the only way I know, or knew for sure was other people telling me, i mean, im pretty good at figuring it out- mainly when im around those people, but online, or just sittin at home, its kinda hard- I mean, i would think if i pissed you off, you'd tell me, and i could figure it out, apologize, like, make things right, the best I can, but when i dont know, theres not much i can do about it- i mean, sometimes i get a feeling of what it is but arnt sure, and sometimes im just paranoid. Pleas tell me, cuz as at least ona my friends found out- it's def not good to hold shit in. Especially when it's being pissed at someone- so if i pissed you off please let me know... <:\ weekend="weekend" know="KNOW" sad,="sad," you="you" off="off" that="that" true-="true-" end-="end-" might="might" pissed="pissed" have="have" adam="Adam" --------="--------" its="its" <="<" i="i" anyone="anyone" this="this" dont't="dont't" guys-="guys-" sorry="sorry" what="what" for="for" me="me" did-="did-" i'm="I'm" just="just" tell="tell" please="please" be="be" but="but"><><><><><>

i dunno, I've been thinkin way too much lately,-.....

----
but im sorry...

X-out
Saturday, November 22, 2003
10:45PM - THe WHITe STRIPeS
Mutha Fakon WHITE STRIPES are amazing, and il tell you, it wasnt just the concert itslef that was amazing- ;) but yes, i got to meet up with all mi peeps and it was madd diverse crowd yo- ok, im done- but ya, it was awesome, and my dad took me, which was cool in itself- so yea, thanks dad, not like he reads it- but sure- and to all people who wont mind ur own biz, bugg off! but ya, im just braggin how friggin amazing the show was! :P
ok
im done

X-out
Monday, November 10, 2003
7:07PM - the P. ta E. da R. n' M.I.T. i Gots it-- helll yea!
mother fuckers- i got my friggin permit- suck that you ROOKIE BIATCHES!
Sunday, November 9, 2003
8:20PM - NEWS FLASH
Lee Friedman is David Grohl's Secret Love Child!!!!
8:07PM - sup?
hey, ya know- Prong is a good band-

you guys should check them out-
cuz like- there a good band- there like mid-nineties hard rock-
check em out-

YA, so anyway

Some people say i look like Garfunkel-

i dunno- two people have told me- but what ever- im bored and procrastinating as usual- so take a look and let me know....
lmao

Thursday, November 6, 2003
10:17PM - why? sketched this out- it just happened-
There are some things that just make you re-evaluate life- no matter who you are. THey make you wonder- They make you awate- life is such a precious thing SO MANY PEOPLE take forgranted- that you CAN wake up the next morning- YOU CAN wake up with someone WAKING UP next to you. Life is Precious. It can be taken away in an instant.
So fragile- yet with the ability to be SO BOLD. Like Snow, so beautiful as it falls its realitivly short descent and when it arrives, it withers away, melts into nothing- just as fast as it fell.

I just don't understand why these thing happen to people, still unknown to me.

I barely knew them, yet, i feel so empathetic so hurt MYSELF by this, maybe because it was MY STREET- CLOSE TO HOME-
such irony
-

he was "close to home" a mere block and a half from home-
when his blue sabb convertible flipped- this is still unbenounced of a how and why-

And he was taken away- right there- right then no later than maybe 9:23, 9:30? gone- Raped from this earth and stolen from those who loved him, who knew him-

dead

I still plead to a being in heaven if there even if such a thing, and why- all questions from earth, why's and curse- denial, anger, lack of understanding-
i just dont get it-

Tom Renyolds-

Two young kids, a great wife- but now he's gone-
not for them anylonger-

Why?
.
.
.
..
.
...
.
....
.
.....
.
......
.
.......
.
........
.
.........
.
.
.
.

.

.




.
Wednesday, November 5, 2003
7:10PM - eh
Gotta do a thesis tonight- hmmm, can we say procrasinate- yea- def the second extra day i got from the teacher- I'm over it- lol, gave Kevin his B-day puches today, ( Happy Birthday man) I havent checked my strength in a while- 8-o oops- i hit him a lil hard i think- but hes all good now- anyway- so then ya gotta make bio test tom, a math test tom, and a make up math quiz fri- blah- damn my rents makin me go away- and shit- the play- i BETTER FOCUS- i sucked today- however i was good yesterday- so its all good- and all yall readin this (no, im not "black") im sorry would you perfer "yous guys" (or is the italian reference to much- anyway- YOU ALL BETTER BE THERE- FUCKIN COME TO THE SHOW EITHER THUR OR FRI NIGHT!!! 11/6, 11/7...

*no offense for the derogatory references, i dont think anyone reads this anyway-

anyway- here i am 7:15, procrasinating again- damn, oh well, hmmm yea- gotta get goin- cuz i got a lot of non-school stuff to do- so ttyl
X-out-
"Peace MJL"

DeX
Current mood: eh
Current music: nothing
Tuesday, November 4, 2003
10:21PM
crap on a stick last entry got deleted- basicly it said- i dont care how my journal looks right now- im over it- words are words- deal with it- blah- stupid internet
9:47PM - THis be my less sketchy journal
hey people- this journal is for you- but dont expect it to be updated to often and i WANT comments ESPECIALLY if im posting in THIS journal- not my cool one YOU dont know about - well actually if your privliged you might know ;)
Current mood:
amused
Current music: Kittie - Oracle (CD)
Navigate: (Previous 20 entries)