| | | | | |
| --- | --- | --- | --- | --- |
| [ | mood | | | rejected | ] |
| [ | music | | | reject ~ green day ~ nimrod | ] |
well sucky thanksgiving was terrible jut as i expceted. isnt it about being thankful for what you have? and i didnt even get to spend it with the ppl im most thankful for...

i didnt get to be with derek<3, the one person im so happy to have in my life right now. the one person i think about day in and day out. i didnt get to spend it with my best friends katie and ahsley. and since kara was in florida that didnt help either. there was no catie, lauren, or matt. no shawn, danny, or michelle. i didnt get to spend thanksgiving with the people im really thankful for. the real people who understand me and actualy take teh time to know me, talk to me, and care about me. the only people im proud of. im not sayin i hate my family, but form my mom's side, i get teh feeling they hate me. everyone but auntie joanne, uncle wes, brian and jason. im really happy to see them year round. but my grammy will act proud until another grandchild, or my sister comes into play. then its "lets critisize jessy" and with auntie diane, (thoes of you select few know her as "this is a great room" the moment that scard me for life) the only things that come out of her mouth are comments on how i dress, how im not good enough to have my art work hung in a studio, or how i exclued myself from teh family, but how can i include myself when every time i do im picked on for being different. rick and liz ame over with lucas. and they didnt even say hi. wtf. i said it and they only smiled, frowned, and the talked to my other family. so i did what i suspected, i went upsairs and pyaled guitar, listened to musc, and watched friends. mom called me down ocasionlay cuz she wanted me to be involved. and thats understandable but i really didnt want to.



i didnt feel love. only rejection.



i taught myself radio by alkaline trio. and im excited now cuz i love that song. katie and ashley might sleep over monday nite cuz thers no skool tuesday. katies bring her bass and were gonan teach ashley a few songs. if she wants. i read kara and laurens blurty. karas home!! yay wooop wooop! i miss her alot. lauren got a job at hot topic. sadly, steve wasnt workin. but its okay, i have derek<3 now. speaking of... tomarrows his birthday. im gonna give him a call and wish him a happy one. i miss him. i dont like being away from him this long. and i still have to go through tomarrow, monday, and tuesday. i wont see him till wednesday. :( o well. i want to go to teh movies next weekend. but i want it to be double date. so if ne of my friends want to go see a movie and have a date, give me a jingle or just tell me. okay im gonna go play some guitar. so long suckers...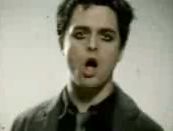 Well,Destiny is dead
In the hands of bad luck
Before it might have made some sense
But now it's all fucked up