Bad Santa
Girl: Look who's here! It's Santa! Baby Tom, tell Santa what you want for Christmas!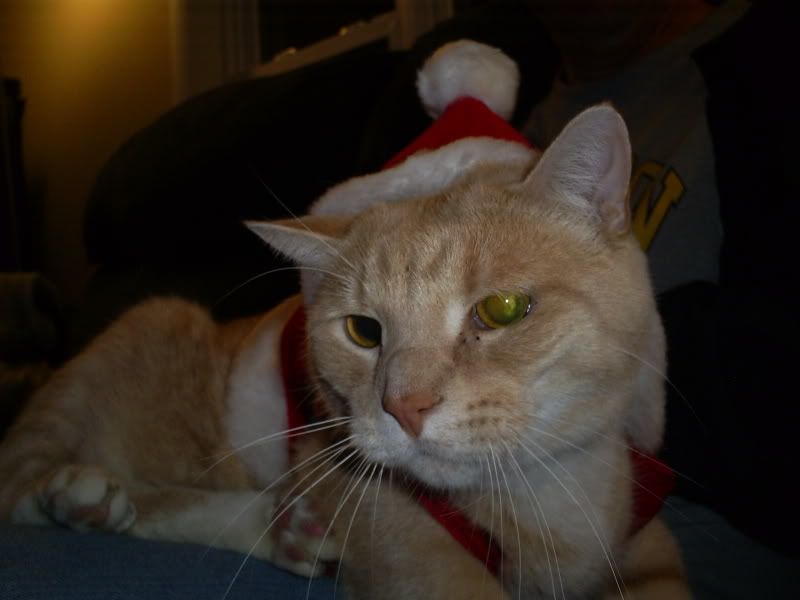 Jet: I'm on my fucking lunch break, OK?
Baby Tom: You are really Santa, right?
Jet: No, I'm a cat. I wear this fucking thing as a fashion statement, alright?
***
Girl: The reindeer, Santa. How do they sleep?
Dolphie: What is it with you, anyway? Somebody drop you on your fucking head?
Girl: On *my* head?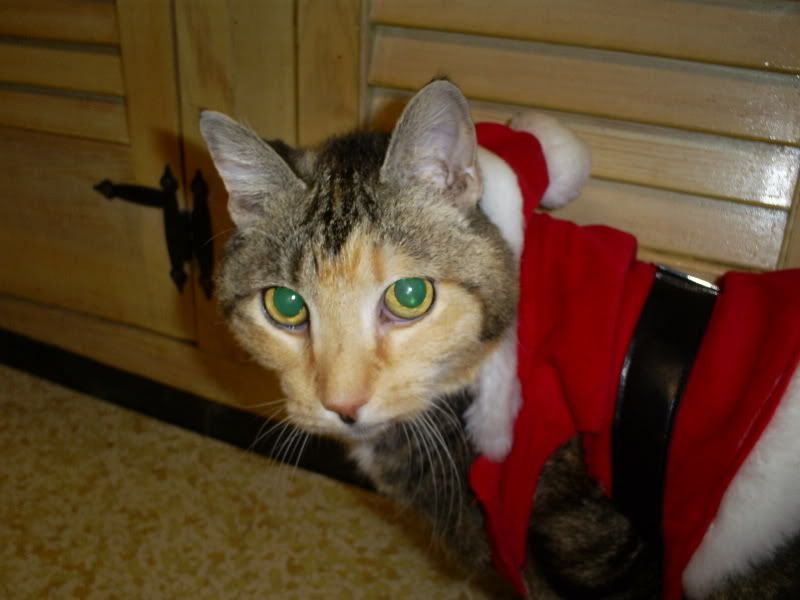 Dolphie: Well, yeah. What, are they gonna drop you on somebody else's head?
I just ate an elf, y'all! So now I'm full of the holiday spirit. ::burp::
Merry Xmas and send gifts!
Three ho's,
Dolphie
Current Mood:
Merry
Current Music:
Jet's Nuts Roasting on an Open Fire