Harley's Friends
Some pictures of Harley with his friends (yes, he had them, somehow, probably because he let Girl HUG HIM DAILY, sometimes for whole minutes at a time without biting or scratching or meowing or anything sensible) for some unknown reason, and was incredibly loving and affectionate toward everyone, the simp):
I guess Harley was quite fond of Tommy. I think it was because Harley was cold, and Tommy makes an excellent lard blanket: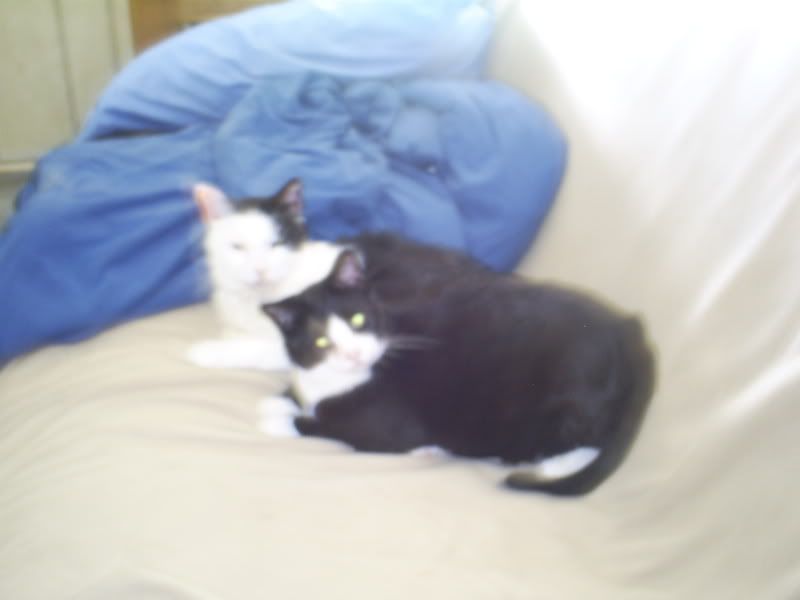 He started corrupting Maceo before his neck fuffa even grew in, the old queen: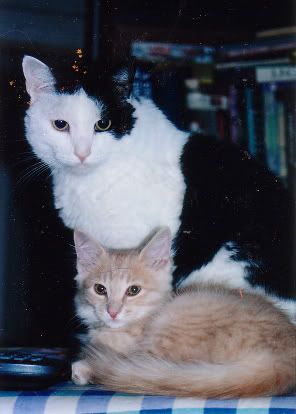 Achmed, Shadow, and Harley crooked their tails at you, beckoning to you to join them in their kitty gayness: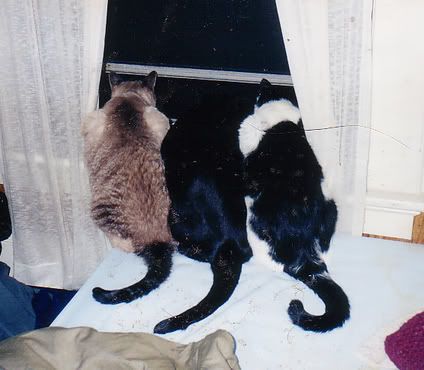 Spooning with his boyfriend, Shadow, who will never get over this loss (since no one else in the house likes him):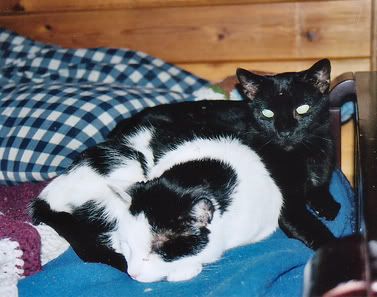 Technically, Harley was actually very handsome in his younger days. Too bad he wasted himsef in an inexplicable, utter lifelong devotion to Shadow. A decade of love, pshaw! What-ever.
~DolphieRamus, trying to comfort Girl, whose moping is aggravating me, by hugging her, something I haven't done in well over a decade
Current Mood:
gloomy