Shiori's Journal
30th March, 2005. 10:35 pm. OH THE ANGST :O

I feel like ripping up my history stuff into shreds. I despise US History by this point, and my research topic is pointless as there is no information on it. Well, just barely anyway. My debate team is so screwed. Okay, so enough about the school complaning. Next!


Tenipuri is ending today~!! When it all boils down, it seems like just yesterday that I was eagerly watching the first episode of Tenipuri. I wish that the music by the seiyuus would still continue .____.''' I really looked forward to and loved those solo albums/singles.
Tenipuri makes me think about a lot of things....like how it's about the characters. The tennis is just a plot device. The characters all look simple on the outside -- there's the cold one, the cheery one, the snarky one, the passionate one...but their appearances are deceptive. Under the surface are real people, built up the same way we are in real life. Despite whatever flaws they may have, such as Ryoma being mean, self-centered, and arrogant, you can't help but love them.

Talking about Tenipuri, Atobe's single Riyuu and Kajimoto's single Over are out! Over isn't bad, though I don't like the remix much...but I like Riyuu, and I love the voice messages! XDDD The first one is a little bit on the sad side, but the second one is hilarious x3 Mune-P LOL.

I wonder if the Tenimyus and stuff are continuing? I mean, they've hired a new cast and everything..

er. now, to accomodate the *angst* with some humor on the side: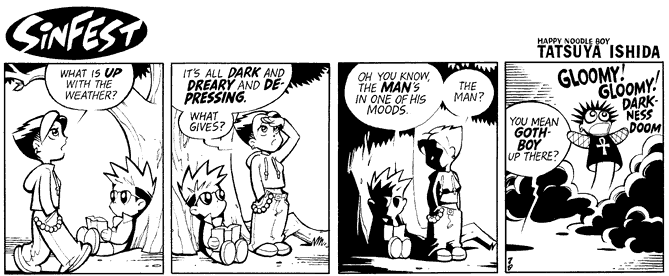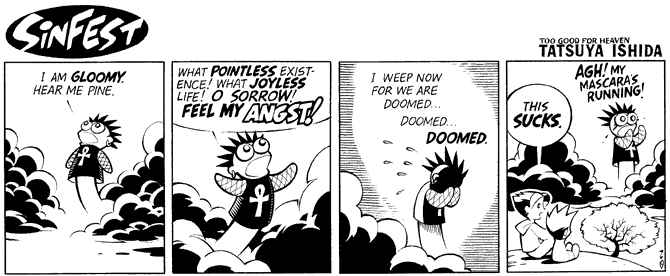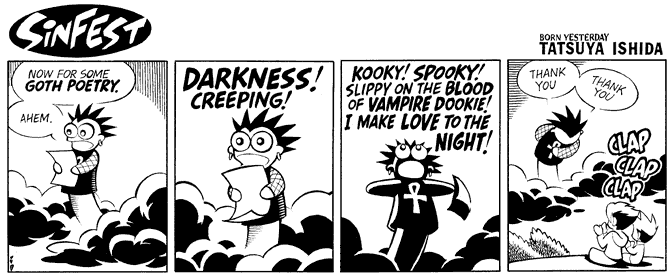 >=]

Current mood: angst-ness y0.
13th August, 2004. 5:17 pm. ...








take the nerd test.


and go to mewing.net. a nerd utopia.




heee...interesting? :D

Current mood:
cranky.